If you like Harry Potter then you're going to go crazy for these Harry Potter wedding photos.
F27 Photography put together the stunning photo shoot in collaboration with some Harry Potter-loving vendors.
From wands to the Deathly Hallows, this Potter-styled wedding has it all.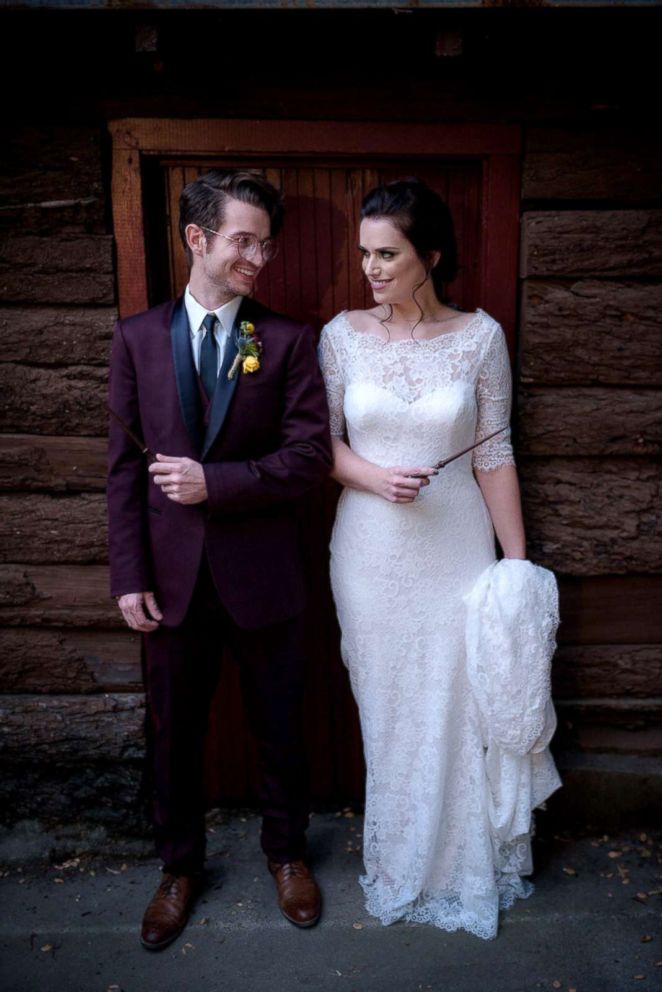 The setting for the mystical photos was the Lodge at Malibou Lake in Agoura Hills, California.
Photographers Leah and Isaac Hsieh used a mixture of the venues' indoor and outdoor settings to create the gorgeous photos.
According to the Hsiehs', "The woodland colors and motifs were inspired by the Marauders Era of Harry's father James Potter and his best friends growing up in the 70s in the UK."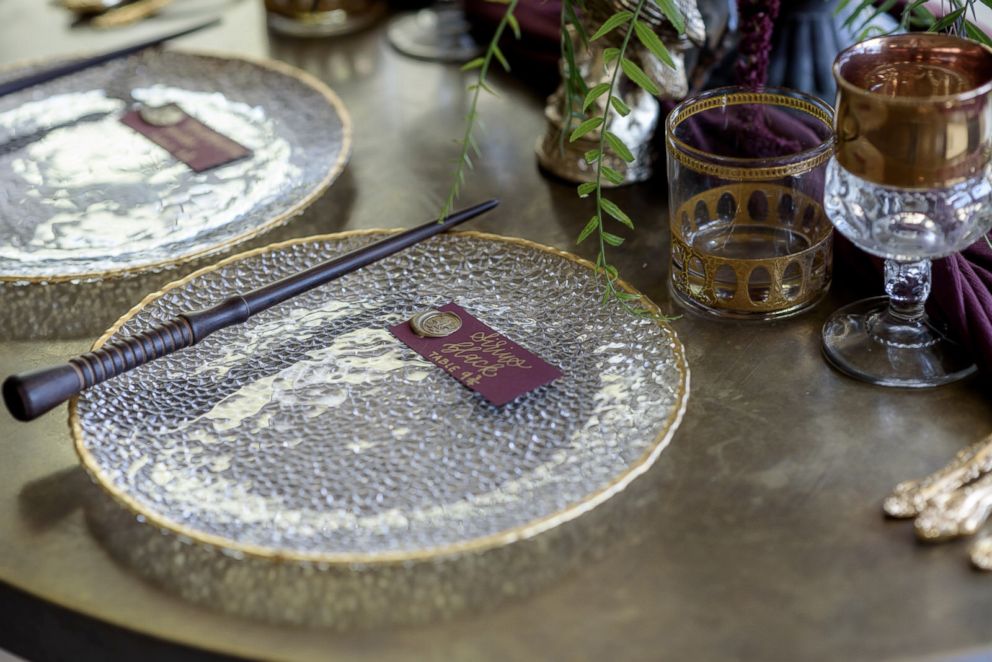 While there isn't a sign that says Harry Potter, all of the subtle details are something any fan can recognize.
Hand carved wands from Fire Rising Wands were used as table settings.
The 9 3/4 place cards on the tables had wizard style calligraphy from How Des She Do It.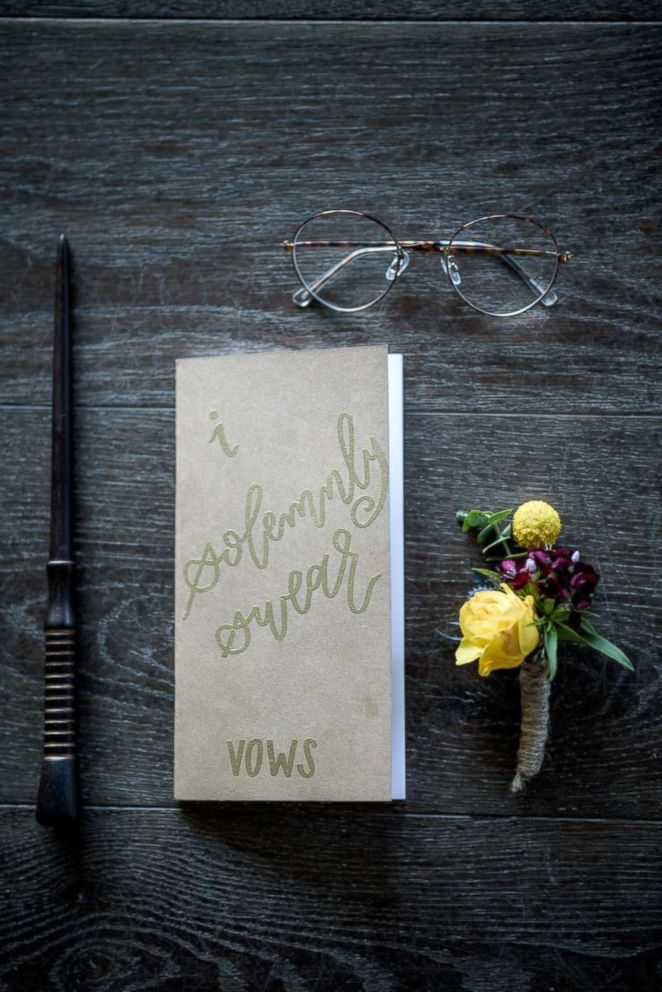 The bride model, Grace Elizabeth, wore a stunning lace dress with a vintage feel from Camarillo Bridal Boutique.
Her bouquet from Down Emery Lane stuck to the theme with fall like colors.
Elizabeth's model husband, Tristan Conner, wore a jewel-toned Burgundy suit that would be any wizard's dream.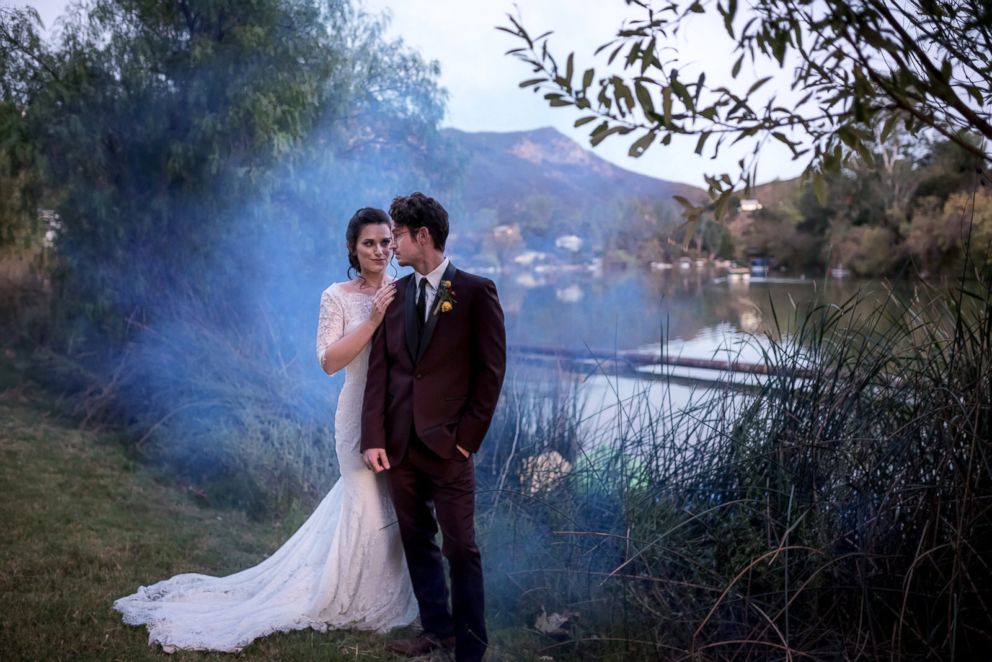 Elizabeth and Conner's hair and makeup was perfected to wizzarding standards by Pacheco Beauty.
Chef Cordelia put together an array of foods, all within the same color scheme.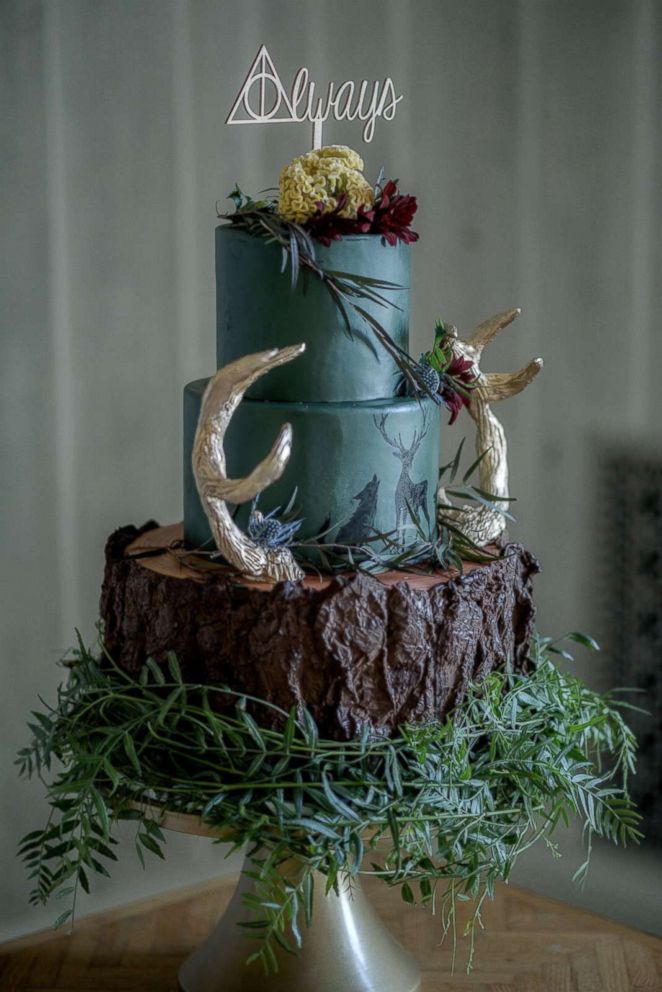 She even made "charmed pumpkin cupcakes."
To end the night, Sugar Lab Bake Shop made a non-traditional wedding cake, complete with antlers.
With all this inspiration, can't wait to plan our next party.