The story behind barber's creative way to give boy with autism a haircut
It takes a special kind of skill to cut the hair of a child in motion, but with creativity and a steady hand, Sheree Bethea of Atlanta went above and beyond to get the job done.
Bethea, known in her community as "Ree the Barber," is being praised for her kind and patient approach to giving her 6-year-old client, Jackson, who has autism, a haircut.
A video of Ree running back and forth following Jackson in the barbershop hair to buzz his hair has more than 4.5 million likes on TikTok.
The video, entitled, "My son's barber is heaven sent," was shared on social media by his mother, Dr. LaQuista Erinna, who praised Ree for making the haircut into a game during her son's "epic meltdown."
"When your kid is on the spectrum, people don't want to be bothered," she wrote in the caption. "[Ree has] always been so patient and kind to Jack-Jack. Yesterday was an epic meltdown. I usually have to do some coaching to get him in the chair. He will put on his headphones, and we power through. Yesterday he forgot his headphones, and it went downhill fast. He refused to sit in the chair and just lost it."
Knowing that Jackson gets overstimulated by the sounds of clippers and loud voices in traditional barbershops, Ree decided to turn his session into a game. When she saw he was wearing a Super Mario shirt and had a matching toy with him, the barber told Jackson he needed to "protect Mario" by making sure no hair got on him and buzzed Jackson's hair as he ran around.
"The reason why we were running was because the Mario on the chair was going to come attack us if we didn't run," Ree told "Good Morning America" about the game to make Jackson feel comfortable. "I'm thinking if he's running, if he's moving, he's not going to pay attention to me cutting his hair. I was trying to distract him."
Jackson's mother said she became emotional watching the moment unfold.
"Something just told me to pick up my phone because I started getting choked up. I was like, 'She's really going the extra mile to make sure Jackson's looking good," Erinna said. "When you find someone who is just a breath of fresh air and accommodating, it really touches your heart. Ree is a gem."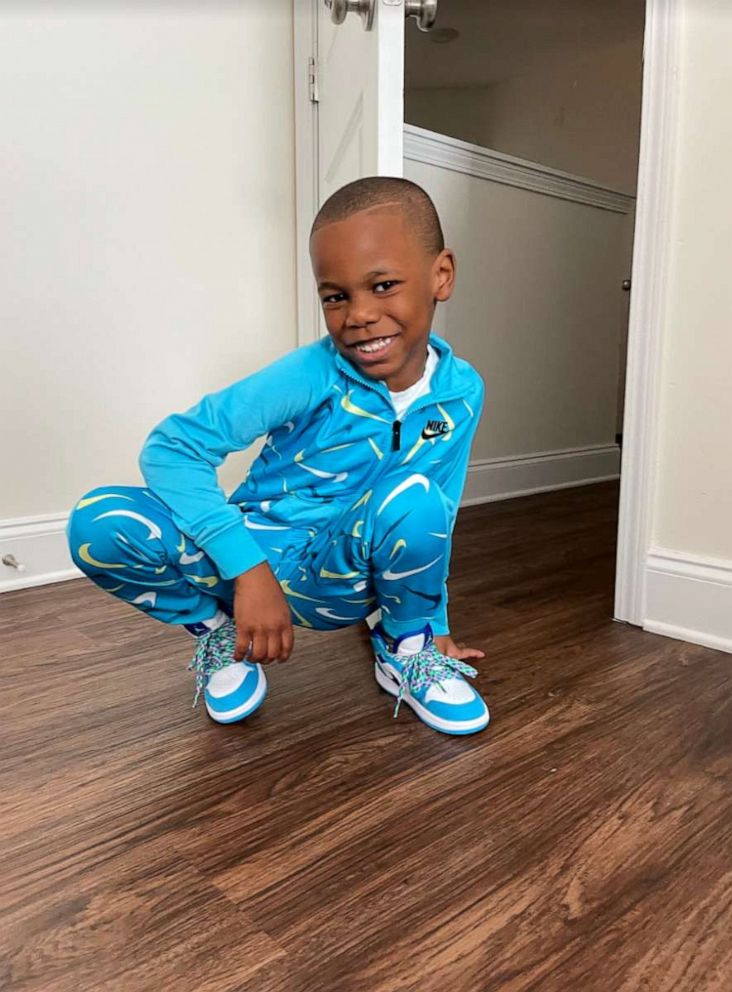 Erinna describes Jackson, who was diagnosed with autism spectrum disorder just before his 3rd birthday, as a playful, energetic, and artistic child. At times, she said she believes her son is often judged by others who do not understand the behaviors of living with autism, making everyday tasks more challenging. That's why Ree's actions meant so much to her.
Autism, or autism spectrum disorder, refers to a broad range of conditions characterized by challenges with social skills, repetitive behaviors, speech and nonverbal communication, according to Autism Speaks. The Centers for Disease Control and Prevention reports it affects an estimated 1 in 44 children in the United States today.
For more than a year, Erinna said she stopped taking Jackson to get haircuts in traditional barbershops because he was overstimulated.
"We've gone to barber shops before where, you know, we, in so many words, been told not to come back. And that's fine, because I don't want anyone to service my child who doesn't have the patience and the kindness to treat him with dignity and respect," she said.
Erinna's oldest son, 16-year old Jordan, regularly gets his hair cut by Ree, who operates her studio in Duluth, Georgia. It was not uncommon for Jackson to tag along to watch the process.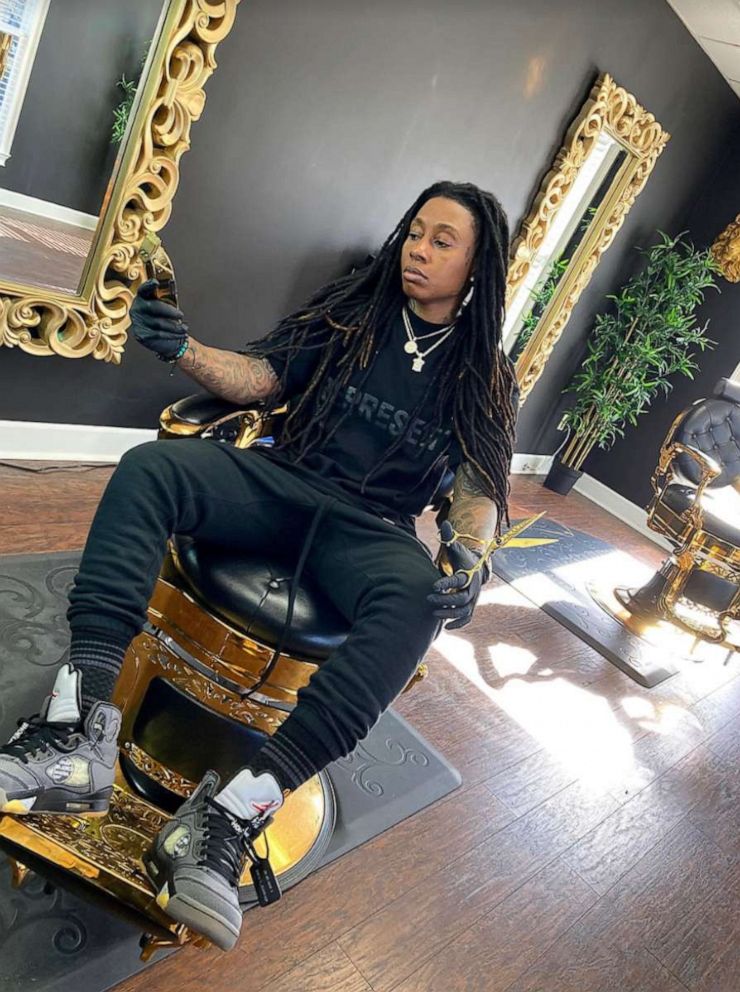 "We all deserve to be treated equally, we're all one," Ree said. "I'm gonna give you my all. If I'm not giving you my all, we're not done, it's not complete."
Erina said she and Jackson are looking forward to getting another haircut from Ree soon.
"She was kind to him, she nurtured that relationship. She always showed him the same level of respect and kindness and he started to trust her," she said." "I feel like we hit the lottery."