An Ontario mom went viral recently after going above and beyond her 4-year-old son's request for "tattoos" that look just like hers.
Korrin JB told "Good Morning America" the idea for a temporary tattoo "parlor" came to her after she and her son Coleman were brainstorming summer activities one day.
When Coleman pointed at her tattoos and said he wanted to look like her, JB knew what to do. The 25-year-old mom, a former tattoo parlor apprentice, pulled her tattoo bed out of storage and found leftover sheets of temporary tattoos from a past birthday party of Coleman's.
As she gathered her supplies, Coleman recommended they create a video together for TikTok. 
"Usually when he's having quiet time or a nap, I'll do TikToks and things like that," JB said. "He sees me doing things like that all the time."
She filmed a short montage of herself setting up the makeshift parlor before "tattooing" Coleman and herself with matching temporary spider tattoos, and posted it to her TikTok and Instagram accounts.
"Creating this tattoo parlour was definitely a core memory," she wrote in the caption of her Instagram post.
To her surprise, the video blew up, garnering more than 1.3 million likes on Instagram and 4.4 million views on TikTok to date.
The mother and son duo received tons of love for their creative activity.
"This is the most ADORABLE thing I've seen today," one TikTok user commented.
"A whole sleeve in one sitting? My man's tough as nails," another wrote.   JB said she couldn't believe her post took off the way it did. "I literally keep saying to everyone 'pinch me,' [because] I feel like this is a dream right now," she said.
She also opened up about wanting to create a unique experience for her son.
"When you're a kid, you just see all the magic to life and life is just so much more elaborate," JB said. "Once you're an adult, all that magic fades away so quickly. So I really just want to make the most impactful and fun childhood so that when [Coleman] looks back, he's always going to have just such bright, fun, constant memories."
JB's partner Josh Baker-Joyner, 26, said it's "truly amazing" that the mother and son are getting so much love as a result of the video.
"Her video going viral I think is everything," Baker-Joyner said. "She continuously puts her time and effort into everything she does online while providing the best childhood for Coleman. I couldn't be more proud of her."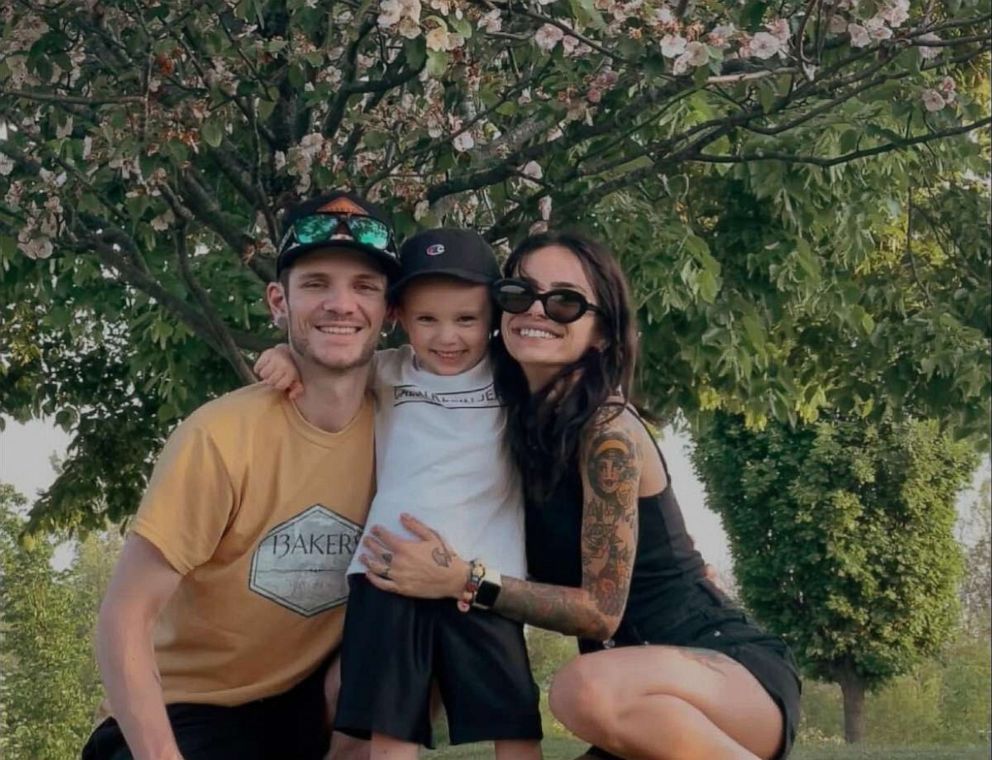 JB told "GMA" there's more summer fun still in store for Coleman.
"He asked me for a tea party," said JB, who plans to put an "Alice in Wonderland" spin on the event, once the weather allows.