Mom shares hacks for making family beach day a breeze
@athomewithshannon/TikTok
A family summer trip can be the getaway you need, but it also can be stressful. (Fast forward to sand everywhere, sunscreen battles and unbearable heat, oh my!)
"Good Morning America" has the best beach tips you'll need for a fun and stress-free getaway. "GMA" tapped Shannon Doherty, the mom of four behind the popular "At Home With Shannon" TikTok page, which has more than 1 million followers, for her smart hacks that will make your life easier and give you more time to relax with your kids.
"I get my ideas from living life," Doherty said. "Every day I wake up and I am in a new surprise element with my kids. The other day, my kids were in my kitchen, pretending to be me coming up with all these hacks and there were some really good [ideas]."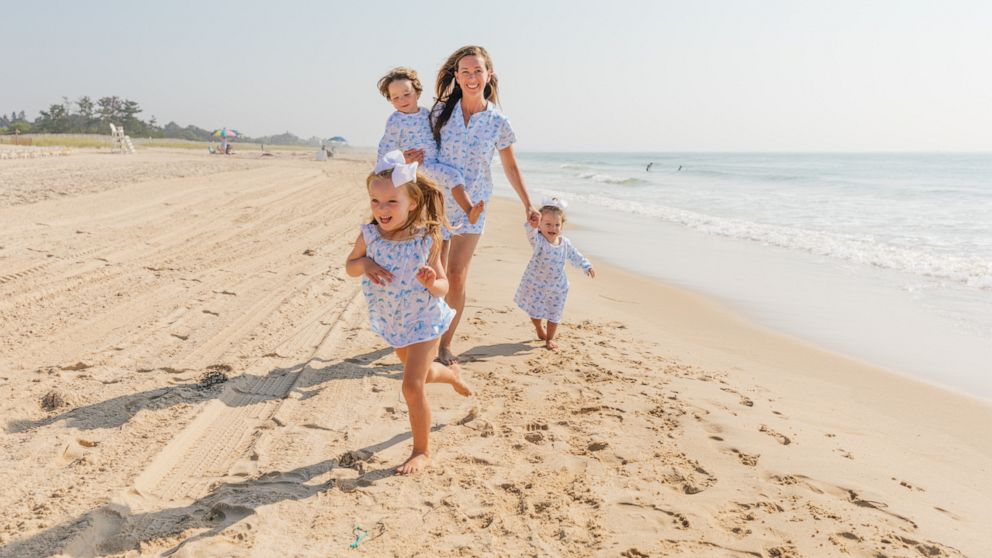 Here are Doherty's top tips and tricks for summer:
Use baby powder to wipe off sand.
It's no secret sand gets everywhere -- in shoes, between fingers and toes, you name it. But shaking it off doesn't always work so if you need a little extra assistance, reach for some baby powder.
"Put it in a sock and just rub it on your kids," Doherty said. "When you're leaving the beach, all the sand will come off. They will not be sopping wet."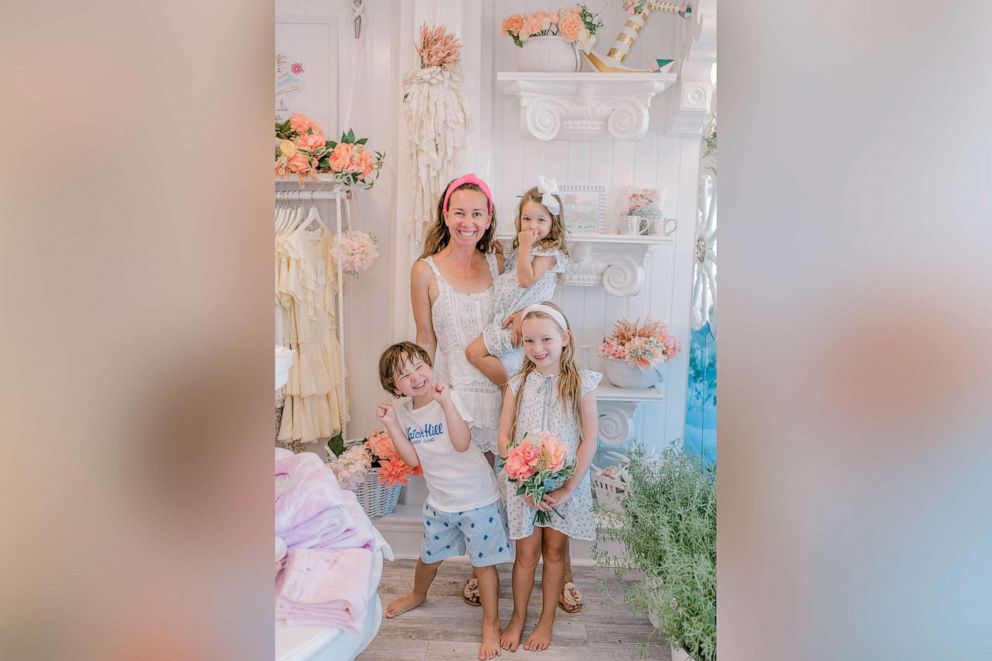 Use a laundry basket to shake off sand.
Doherty told "GMA" that this hack always goes viral when she shares it. It's a simple idea and you only need a basket with holes in it, but it works every time.
"Keep it in the back of your car. You can bring it to the beach and you put sandy towels, bathing suits everything in the basket," the 37-year-old said. "Shake it out. Right to your car, right to the laundry. As a mom, it could not be more efficient -- and you don't get your car full of sand."
Encourage sunblock use with makeup brushes.
"I have four little ones and they don't love applying sunscreen," Doherty said. "So if you put it on makeup brushes -- I got these fun ones and makeup sponges -- put the sunblock right on these and then let your children have fun putting 'makeup' on. They'll love it."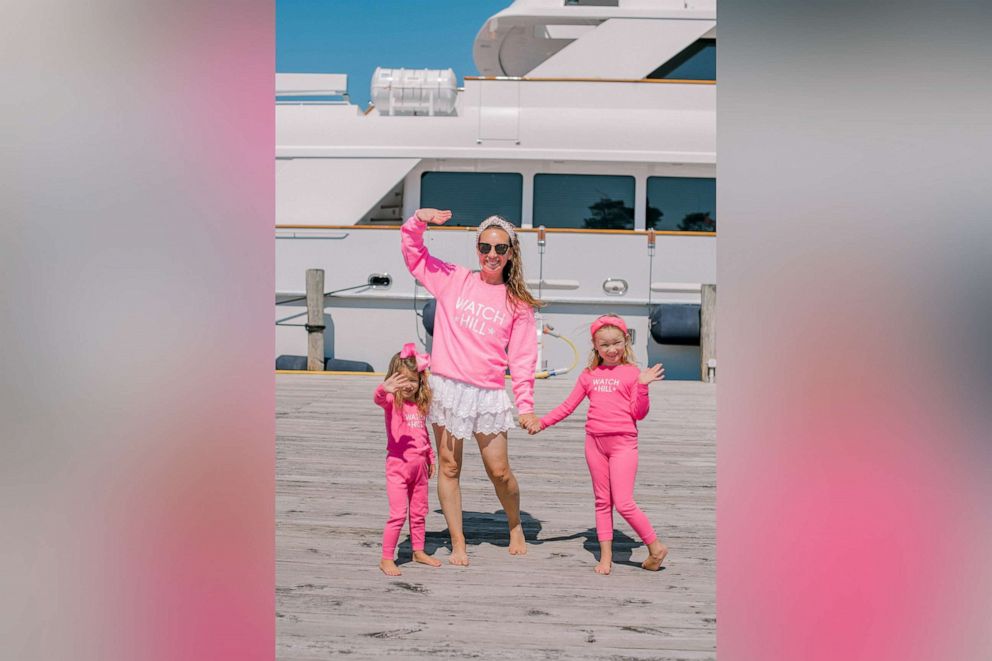 Doherty also recommends setting a timer or alarms to help remember to re-apply sunscreen.
"It's the best mom hack, especially with all this warm weather and the sun's so strong," she added.
Bring a small bucket to create a foot-washing station.
Is the outdoor shower line super long? Don't want to run back and forth from the water station? Pack a bucket that can double as a little seat or sandcastle building tool. But more importantly, you can also fill the bucket with clean water and easily rinse off sandy feet before kicking back on a blanket or sheet.
Use a fitted sheet and beach bags to create a sand-free area.
Forget a flat sheet that flies up when the wind picks up. "The fitted [sheet] is the best," Doherty said of this tip, one she calls "the best beach hack of all time."
Simply weigh down the inside corners of the fitted sheet with any heavy object -- a beach bag, bucket, purse or cooler all work -- so that the edges of the sheet are set up like a barrier around you, and enjoy some sand-free relaxation.
Use a cup as a phone speaker.
Bring the playlist to the beach and keep the fun going by using a cup as a makeshift speaker. Just make sure to point your phone's speaker toward the bottom of the cup.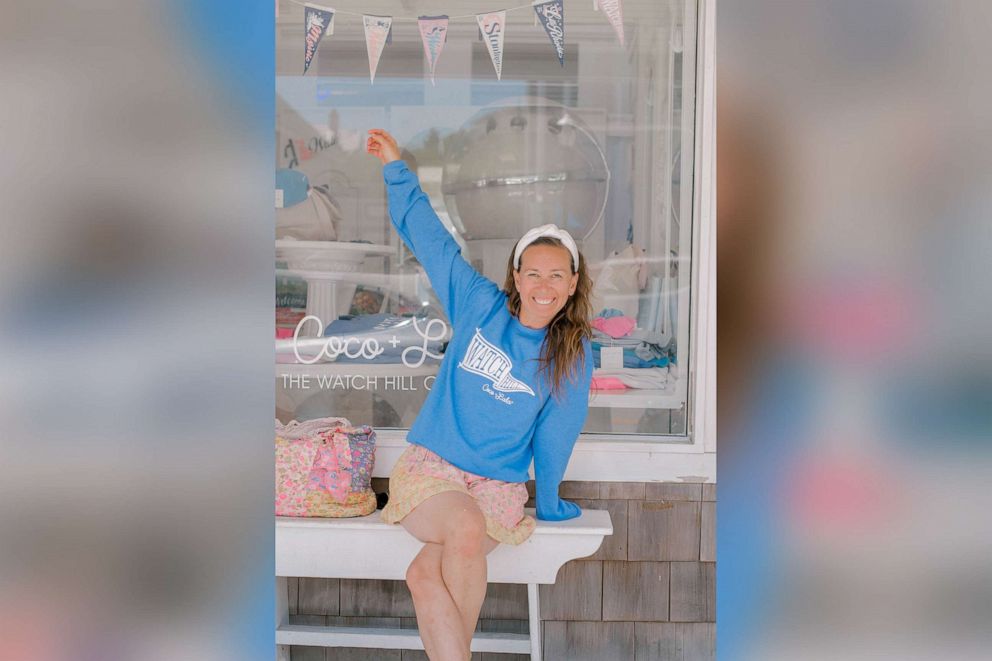 Flip flip-flops over to keep them from getting too hot.
The sun's rays can be unrelenting so don't forget to turn flip-flops upside down with the soles pointing upward. That way, once you or your kids are ready to wear them again, they won't be unbearably hot.
Dig your own beach chair.
Don't have a spare chair or forgot to pack one in the rush to get out the door? Doherty suggests building one yourself by digging a shallow well in the sand and laying your towel inside it.
"We actually use [this hack] quite frequently," she said. "My kids love that one."
Pack sauces in a potato chip canister.
Add condiments to clean plastic sauce containers. You'll likely need more than one sauce cup, so stack them all together with the bottoms up and then slide a cylindrical container right on top before flipping it right side up and popping the lid back on.
"It's great because then a lot of times you have those big containers and then you can't fit everything in your cooler but with that one, when you make your little [stack], flip it over in the Pringles container and you're set," Doherty said.
Decorate with flowers and food coloring.
Finally, for any patriotic holiday get-togethers, Doherty has an easy decorating idea.
"For Memorial Day or Fourth of July, I like to grab mason jars and I put blue food coloring right in the mason jar so the water turns blue. And then I grab red and white flowers. So it's just a fun little centerpiece with the blue, red and white," she said.
Editor's Note: This story was originally published on May 27, 2022.