Florida mom sues American Airlines over treatment of unaccompanied minors
Daniel Slim/AFP via Getty Images
A Florida mom is suing American Airlines after she claims the airline "misplaced" her two unaccompanied children and put them in a "cold room akin to a jail cell" for a night after the kids' connecting flight during a July 2022 trip was canceled.
"It's a feeling no parent ever wants to feel," mom Amber Vencill told "Good Morning America."
Vencill had paid American Airlines for unaccompanied minor service, about $150 each way, for her two sons – a 10-year-old and a 12-year-old – so they could travel from Missouri to New York to visit her partner's family. The trip had a layover in Charlotte, North Carolina.
The unaccompanied minor service is available for children between the ages of 5 and 17 and required for children between 5 and 14, according to American Airlines' website.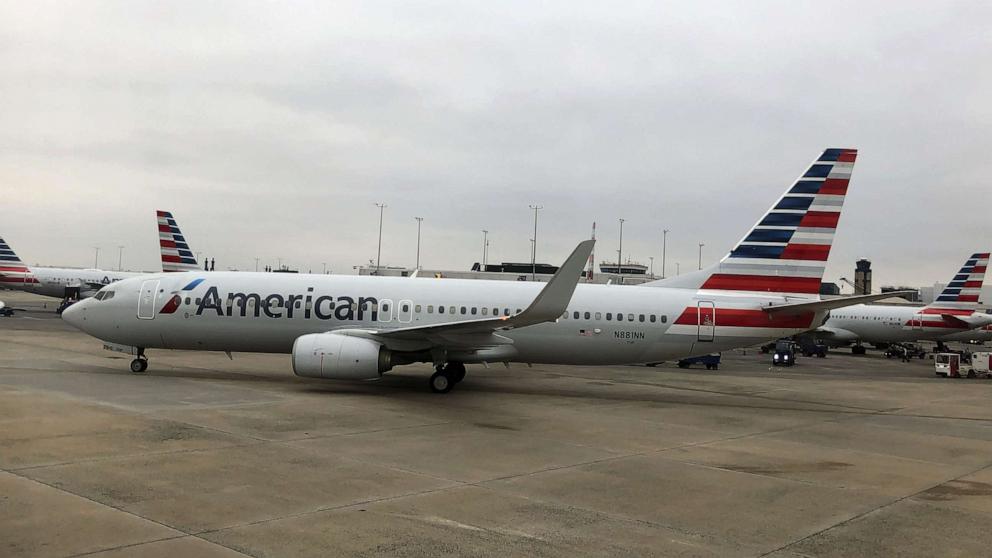 However, the connecting flight in Charlotte was canceled after multiple delays and Vencill said she received an email informing her the boys would be able to fly out the following day.
An airline employee also told Vencill's partner in a phone call that the boys would be placed in a "nice room for unaccompanied minors where there were beds and their own bathroom," according to the complaint.
"I have faith that during the transitions at the airports, they would be with a flight attendant since they had that service," Vencill said.
Vencill's sons didn't have their own cellphones and the mom claims she was not able to contact the boys at a phone number American Airlines had provided to her where they said the children could be reached. Vencill said it took several hours until she could contact her sons through an employee at the Charlotte Airport.
According to American Airlines' website, in the case of missed connections due to a delay or cancellation, the airline will make arrangements for another flight and "overnight accommodations, meals and supervision."
In Vencill's lawsuit, which was filed in New York on Oct. 31, she claims her sons were placed overnight in a "cold room akin to a jail cell" instead. The children had been placed in a room for lost children, the complaint says.
"I asked them if they had anything to eat or drink. And they were like, 'No, mom,'" Vencill said her sons told her.
The airport employee, who was not employed by American Airlines, eventually brought the children food and drinks before they boarded a flight to Syracuse, New York, where they were picked up by Vencill's partner, the complaint says.
In a statement to ABC News, American Airlines said "the safety and comfort of our customers, including unaccompanied minors in our care are our highest priorities … We have been in touch with Ms. Vencill directly and we are reviewing the details of the lawsuit."
Vencill said American Airlines did refund the unaccompanied minor fees but she has not heard anything else from the company. She said she wanted to file the lawsuit to prevent a situation like this from happening to another family.
"I knew that this was a chance that I had to make sure that it didn't happen to anyone else," Vencill said.