These moms organize pop-up photo shoots for kids with disabilities
Courtesy Maria Jordan MacKeigan
Maria Jordan MacKeigan had never met a person with Down syndrome until her own daughter, Jordan Grace, was born with the chromosomal abnormality four years ago.
Now MacKeigan is making sure her daughter and all kids with disabilities are known to the world.
MacKeigan, a mother of two from Canada, organizes pop-up photo shoots so that kids with disabilities can have headshots taken. The headshots are then used to try to get kids with disabilities featured in advertisements.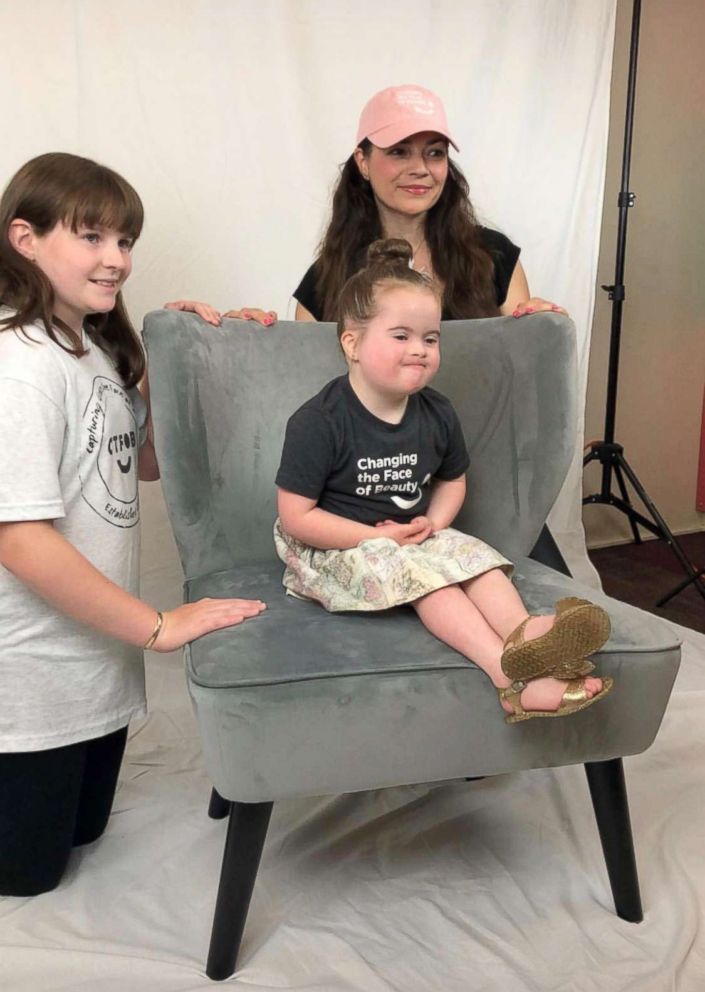 "I want to normalize differences. I want to normalize disabilities," she said. "I don't want people to be scared of my daughter or just walk away. I want them to play with her and accept her."
MacKeigan added, "Advertisements [featuring kids with disabilities] are a conversation starter for other parents to talk to their children about differences and that it's OK to be different and to include and accept them."
MacKeigan has organized photo shoots in her hometown of Edmonton, Alberta, and in Tucson, Arizona, where she grew up. The photo shoots are staffed by professional photographers and stylists, so they get exposed to kids with disabilities too.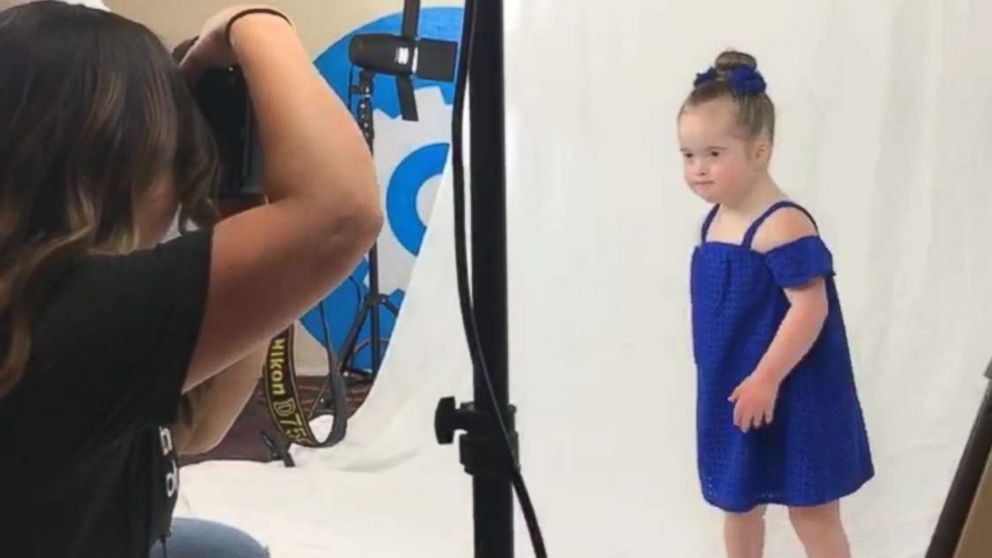 "It's so magical to see them in front of the camera," MacKeigan said of the children being photographed. "You can see the true joy that they live and a different kind of beauty."
MacKeigan's daughter, Jordan Grace, has scored modeling jobs thanks to the photos taken at Changing the Face of Beauty pop-up photo shoots.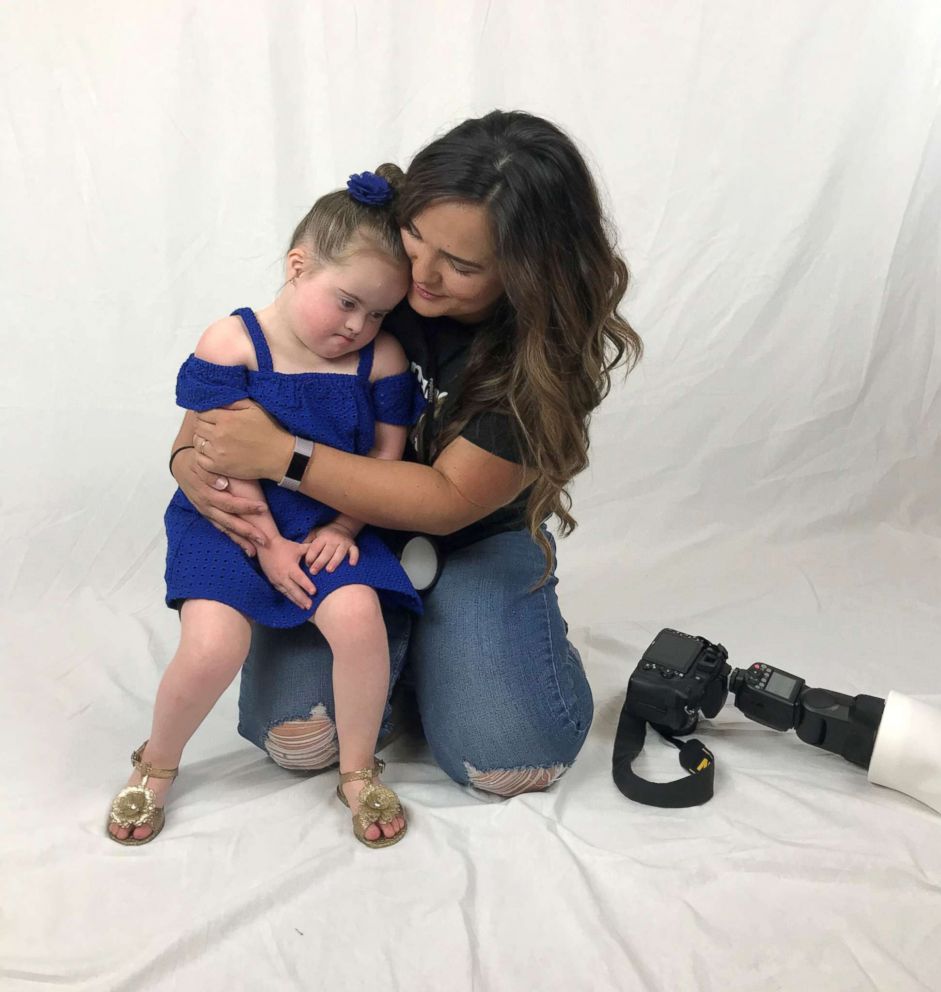 "I'm so proud of her that I want the whole world to know her," MacKeigan said. "She's the kind of girl who steps and smells the roses and notices the little things that we don't notice."
The photo shoots organized by MacKeigan are the brainchild of another mom, Katie Driscoll, who also has a daughter with Down syndrome.
Driscoll, a professional photographer, founded Changing the Face of Beauty, a nonprofit organization dedicated to increasing the number of kids with disabilities featured in advertising and media.
She started the headshot clinics around three years ago when she found that brands were having trouble finding kids with disabilities to cast as models. The problem, according to Driscoll, is that talent and modeling agencies remain hesitant to represent kids with disabilities.
"I think more brands would be more inclusive if it was easier to find the talent," Driscoll said. "We want to empower the disability community to push the talent firms for representation."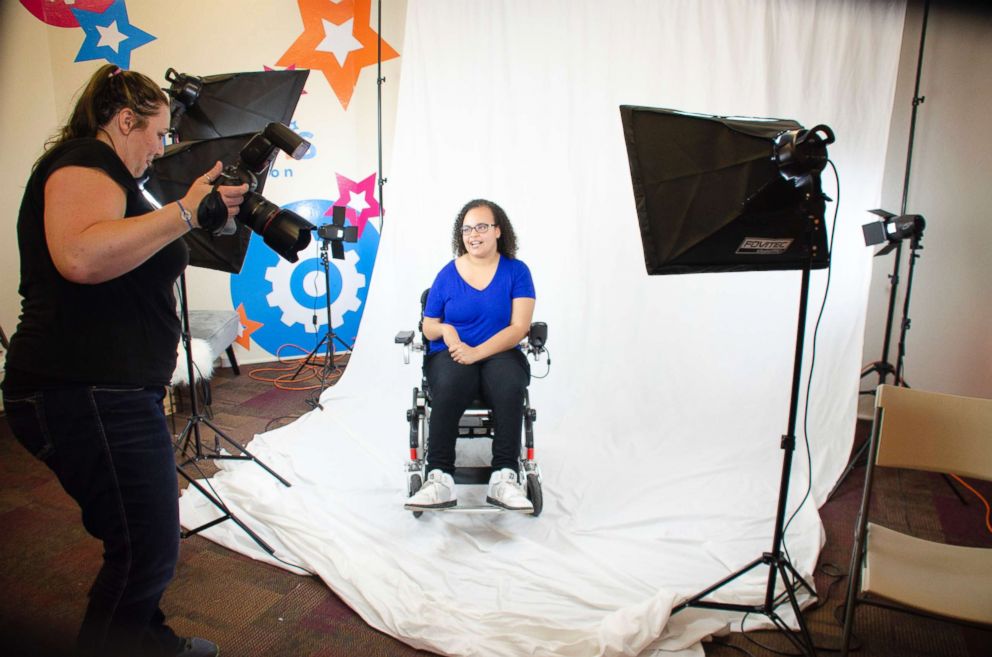 The pop-up photo shoots are held not just in cities like New York and Los Angeles but in towns across the U.S. and Canada. More than 30 photo shoots have been held over the past three years.
"If we start a conversation in communities across the country, hopefully talent agencies hear that and it impacts their decisions," Driscoll said. "I believe advertising is the missing component [in disability acceptance] and it can change the future of the disability community."
Some brands are responding to the call for more inclusion in their advertisements.
In July, the clothing brand Aerie launched a campaign featuring models in a wheelchair, wearing an insulin pump and using arm crutches. In February, Lucas Warren, who has Down syndrome, was chosen as the 2018 Gerber Spokesbaby.
Changing the Face of Beauty has also received pledges from more than 100 companies to include models with a disability in their advertising, according to Driscoll.
"It's important to be seen in the world that you live in," she said of children with disabilities. "We have to be able to be a part of advertising, the most influential voice in the world."