Mothers of trans kids react to Texas anti-trans directive: 'It feels like we are being bullied'
The battle over transgender rights as dozens of bills proposed nationwide
Mothers of transgender children in Texas say the fallout has been swift from Gov. Greg Abbott's decision to direct the Texas Department of Family and Protective Services to investigate reports of gender-affirming care as child abuse.
Rachel Gonzales, whose 11-year-old daughter, Libby, is transgender, said that immediately after Abbott issued the directive in a Feb. 22 letter, she and her husband began to update their daughter's safe folder, which contains Libby's medical records and documentation from health care professionals, family and friends and Libby herself affirming her gender identity.
Gonzales, who lives with her husband and three children in Dallas, said she has also fielded nonstop calls from fellow parents of transgender children asking questions about their kids' safety.
"It was, 'Do I need to hire an attorney? Do I need to pull my kid out of school? Do I need to set up a training with teachers? What do I need to do to keep my kids safe?'" Gonzales told "Good Morning America." "It was really important to ease those concerns of parents and let them know their rights."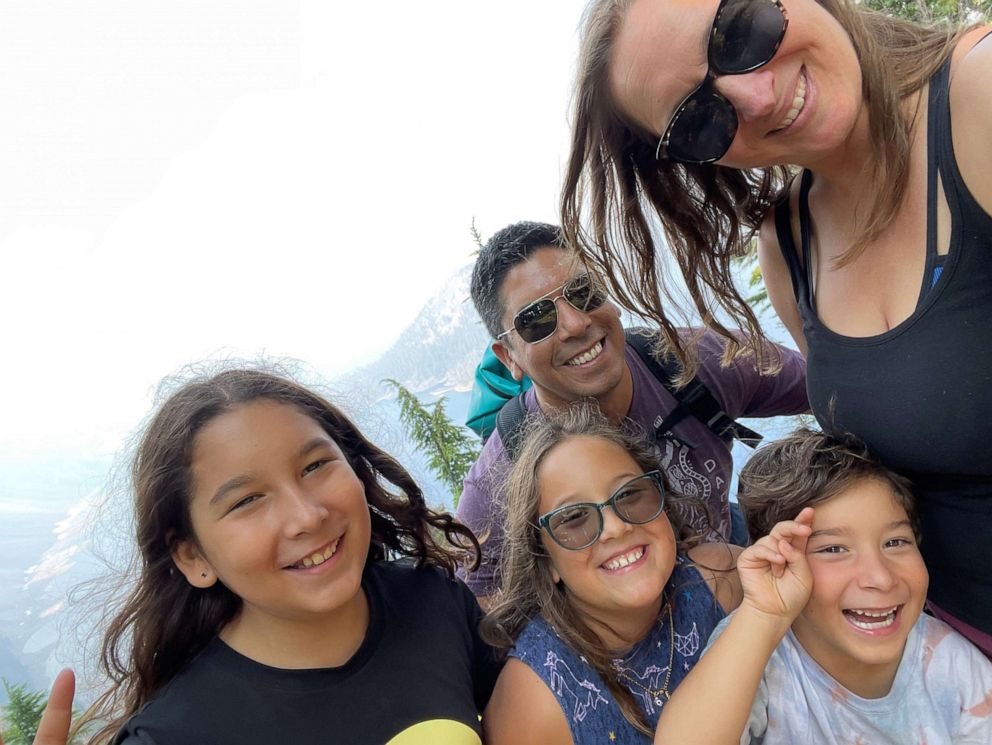 Over 175 miles away, in Austin, Karen Krajcer said she began preparing a safe folder for her 10-year-old transgender daughter for the first time after seeing the directive.
"That safe folder, that record of your responsible parenting, is a great metaphor for the emotional burden that all of this is creating," said Krajcer, whose daughter socially transitioned starting in second grade. "Who else has to say, 'I better save my child's dental records so if [child protective services] comes knocking they will see that I've been keeping up with my parental responsibilities'? Who else has to contact friends and family to say that I'm not abusing my child?"
In the Feb. 22 letter, Abbott called gender-transitioning or affirming procedures "child abuse," following an official declaration from state Attorney General Ken Paxton that said the same.
Gender affirmation is when transgender people make changes to their lives in accordance with their gender identity, according to the Centers for Disease Control and Prevention. That can be done through a change of clothing, hairstyles, mannerisms, names and pronouns.
Gender affirmation can also come in the form of hormone therapy or surgeries to alter one's physical characteristics.
"Because the Texas Department of Family and Protective Services (DFPS) is responsible for protecting children from abuse, I hereby direct your agency to conduct a prompt and thorough investigation of any reported instances of these abusive procedures in the State of Texas," Abbott said in the letter. The letter also states medical professionals, such as doctors and nurses, are required to report instances of "children who may be subject to such abuse."
In his judgment, Paxton wrote that "minor children are not sufficiently mature to make informed decisions in this context," a common argument of supporters of the declaration.
In Houston, Lisa Stanton, a mom of 11-year-old twins, one of whom is transgender, said she felt a physical reaction when she read the statements from her state's governor.
"The immediate reaction was like someone punched me," said Stanton, whose daughter, Maya, began to socially transition at age 5. "It was almost like someone knocked the wind out of me and I couldn't breathe for a minute."
Describing the stress she feels, Stanton added, "What it feels like is we are being bullied. It's like every day, what else are they going to do to us? You're waiting for a shoe to drop."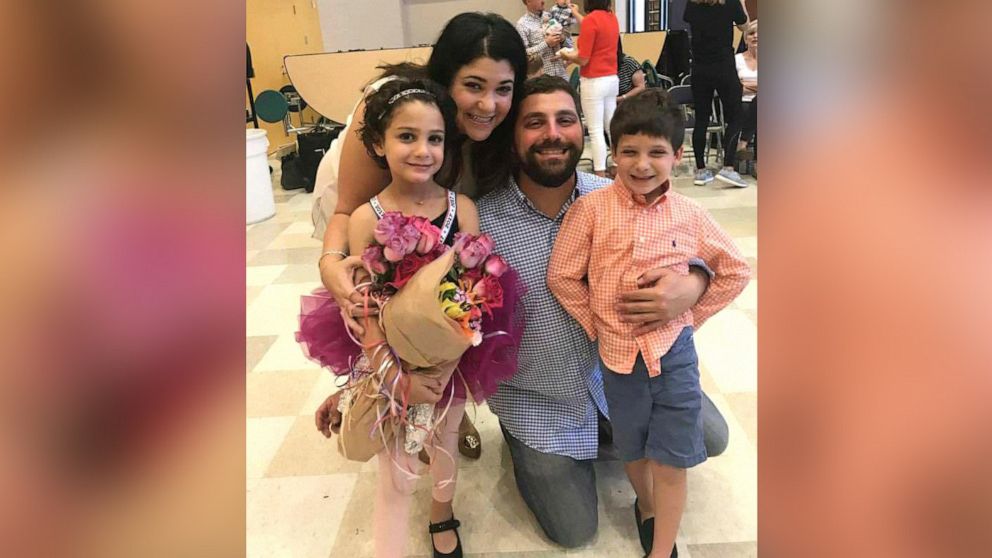 Since January 2021, the Texas legislature has considered dozens of bills that target transgender people, according to Equality Texas, an LGBTQ advocacy group. In January, HB25 went into effect in the state, requiring students in grades K-12 to play sports according to the sex listed on their official birth certificate.
The latest directive from Abbott is not legally binding, according to the Texas chapter of the American Civil Liberties Union, which argues it does not usurp Texas law.
"This opinion and letter have no legal effect and cannot change Texas law nor usurp the constitutional rights of Texas families," Brian Klosterboer, an ACLU of Texas staff attorney, said in a statement on Wednesday. "The law is clear that parents, guardians, and doctors can provide transgender youth with treatment in accordance with prevailing standards of care. Any parent or guardian who loves and supports their child and is taking them to a licensed healthcare provider is not engaging in child abuse."
Five Texas district attorneys, who represent some of the most populous counties in the state, have also pushed back on Abbott's directive, calling it "un-American" and writing in a Feb. 25 letter they "will not irrationally and unjustifiably interfere" with medical decisions.
The moms of transgender kids who spoke with ABC News described feeling like their children are being used as "political pawns." Several of them pointed to the fact that Texas is holding primary elections on March 1.
"No parent wants their child to have a harder life or face more adversity. No parent would to choose this. This is just us loving our children and accepting them and allowing them to be who they are," said Stanton. "And to be targeted for doing that and used as political pawns is really rooted in evil."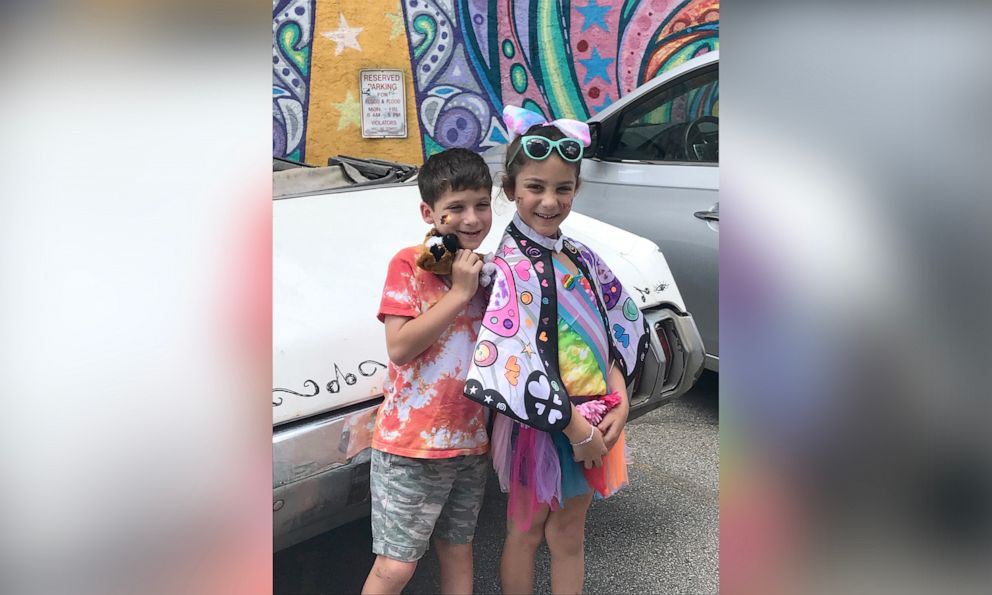 Added Gonzales, "We deal with this stuff because of politics. These are not issues that come up on the daily. These are not issues that we experience in any corner of our life outside of advocacy."
Krajcer said she hopes parents outside of Texas and parents of non-transgender children put themselves in the shoes of families like hers who have to share their personal stories and take countless additional steps to protect their children.
"Even if these cases have no legal teeth, what would it feel like to be in this constant state of anxiety of having to once again drop everything to create things like safe folders. What would that be like to be under this constant threat of false allegations of child abuse and having to prove that you're doing what doctors tell you to do and what your child is begging you to do," she said. "I feel like if people really imagined that, they would have to feel just how real these political stunts are."
Advocates like Krajcer point out that Abbott's directive on gender-affirming care is contrary to guidance from the American Medical Association, the American Academy of Pediatrics and the American Psychological Association, all of which classify gender-affirming care as medically necessary.
In a statement, the American Psychological Association said Abbott's directive in particular would "violate patient confidentiality as well as professional ethics" by asking health professionals to "turn in" parents.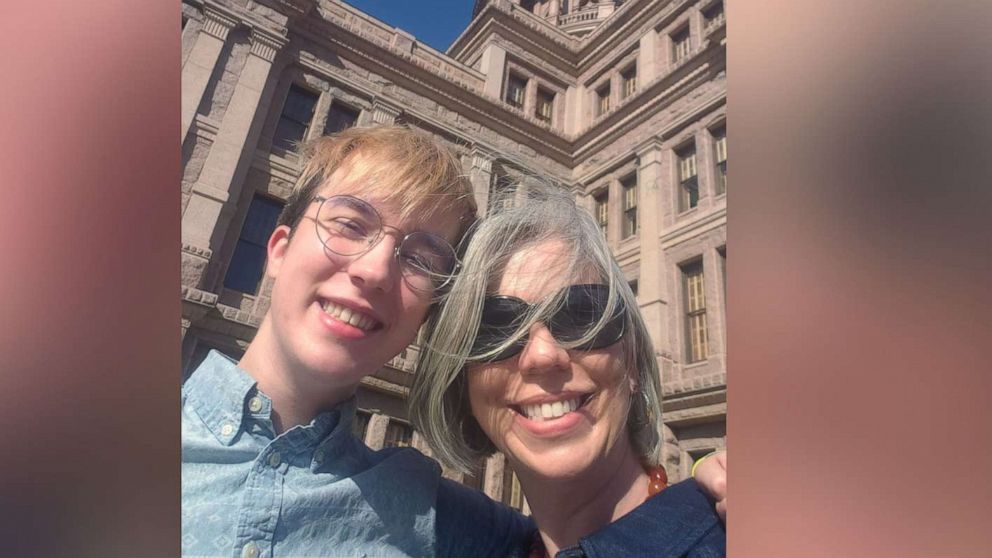 Adair Apple, whose 18-year-old son, Charlie, is transgender, said it feels like a "gut punch" to have government officials weighing in on what she described as personal medical decisions for kids.
"We should have the freedom to do what is best for our children, without interference from the government, and we shouldn't have to worry about being persecuted by our state government for doing the things that make us great parents," said Apple, who lives in Corpus Christi. "Politicians just do not understand what it means to be trans. They don't understand what it's like to have a trans child and be terrified of the future and for their safety, especially when they're constantly painting a target on their back."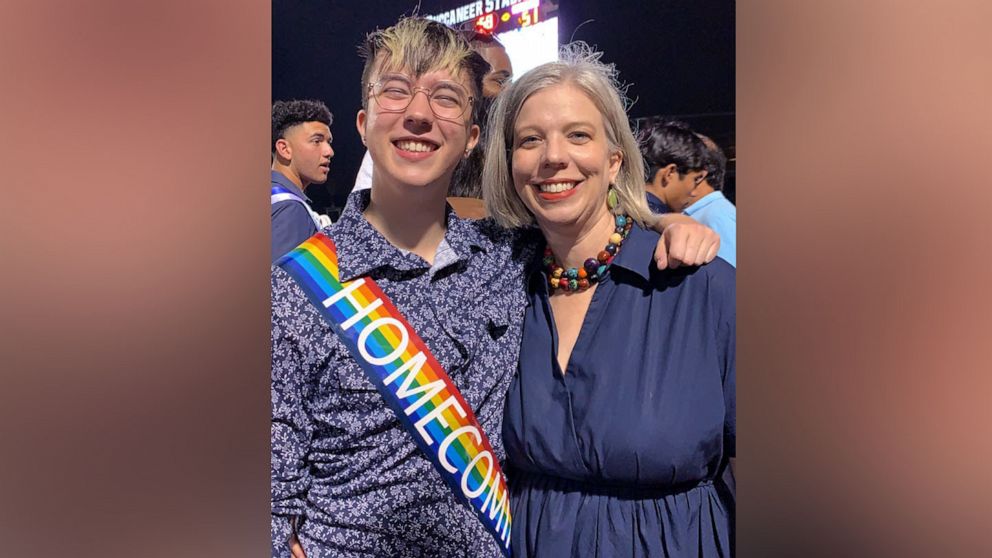 Added Charlie, now a high school senior, "My mom has been called a child abuser for doing something that saved my life, for being a good mom."