This mom donated 15,000 ounces of breast milk to help other moms
When Tabitha Frost learned she was overproducing breast milk, she wanted to use her surplus to help other mothers.
The mother of three has since pumped and gifted an impressive 15,000 ounces, more than 117 gallons.
"I'm happy to help," Frost, a blogger from Carlsbad, California, told "Good Morning America." "I do know of certain people who have had their babies prematurely and their milk hasn't come in yet. I see this as my way of being able to serve my community."
Frost, 29, said that in 2016, after her second child was born, a nurse at the hospital commented on her high production level.
"She said she had never seen so much milk before," Frost recalled.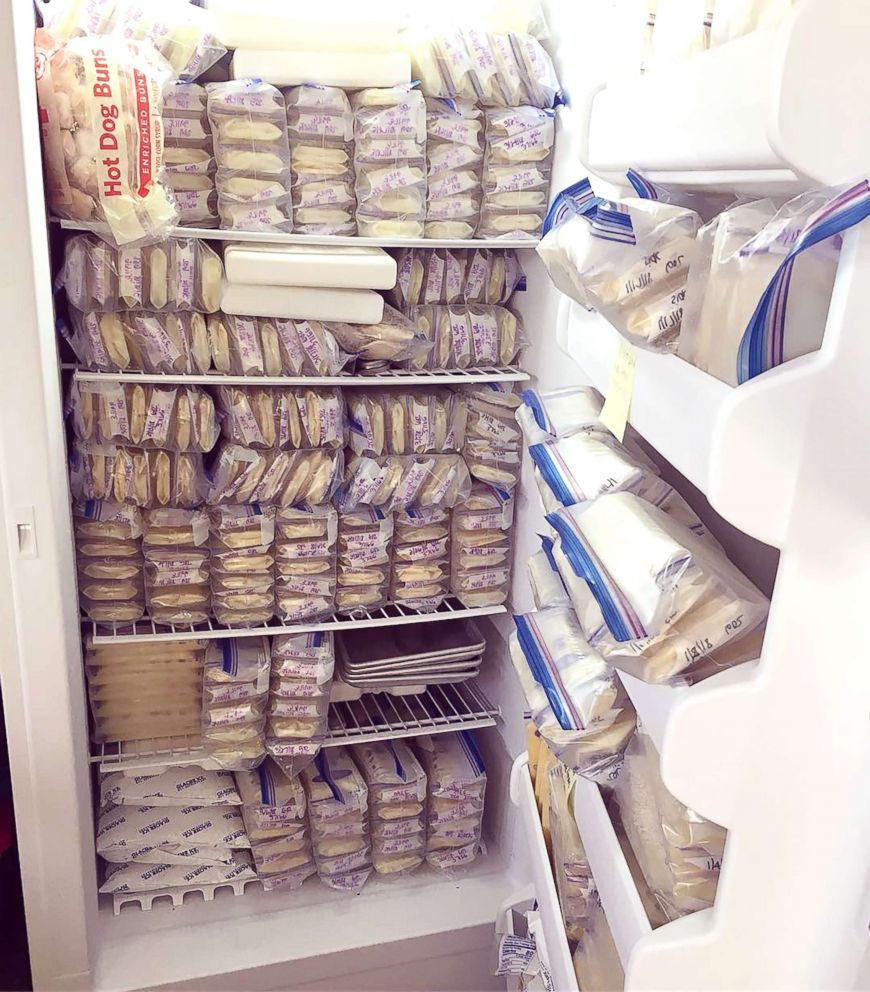 As it turned out, that Frost had hyperlactation syndrome, a rare condition which means she has an overabundant milk supply.
Frost, who used to be a nanny and preschool teacher, began researching where she could donate excess milk. She now gives 60 of the 90 ounces she pumps daily to a company called Prolacta, and her 8-month-old daughter Cleo consumes the rest.
Also mom to Jaxon, 4, and Adelaide, 2, Frost usually pumps six times a day.
"There's a pump in my bedroom. ... I also have a station on the side of my couch in my living room," Frost explained. "I have a set-up in my car ready to grab wherever I go."
Frost said nothing stops her. She's pumped in restaurants, on vacation, on airplanes and at a concert during a date night with her husband, Nick, 35.
"My most recent one that was kind of funny was at a museum," she said. "I know people find it strange at first, but he [my husband] knows it's part of my routine. He's very supportive of my pumping in public if I need to."
Although her good deed is a lot of work, Frost said that at this point, she doesn't see herself stopping anytime soon.
"I've gone so far," she said, adding, "It's really all or nothing."