Over 50% of independent restaurants, bars without federal grants fear permanent closure within 6 months
Prices that drove inflation to 40-year high
John Nacion/NurPhoto via ZUMA Press
Restaurant and bar operators spent much of the pandemic pivoting to adhere to everchanging safety guidelines, adjusting business models and feeding their communities to keep the lights on amid staff shortages, regular recurring closures and reopenings, disruptions in the supply chain and cost increases from food to rent.
Now, over half of independent restaurants and bars that have not received Restaurant Revitalization Fund (RRF) grants anticipate permanent closure within six months, the Independent Restaurant Coalition (IRC) announced Thursday.
The stark new data collected from nearly 1,000 members of the independent restaurant and bar community across 48 states highlights the dire situation brought on amid the pandemic as leaders of the nonprofit organization continue to advocate for financial support in Washington D.C.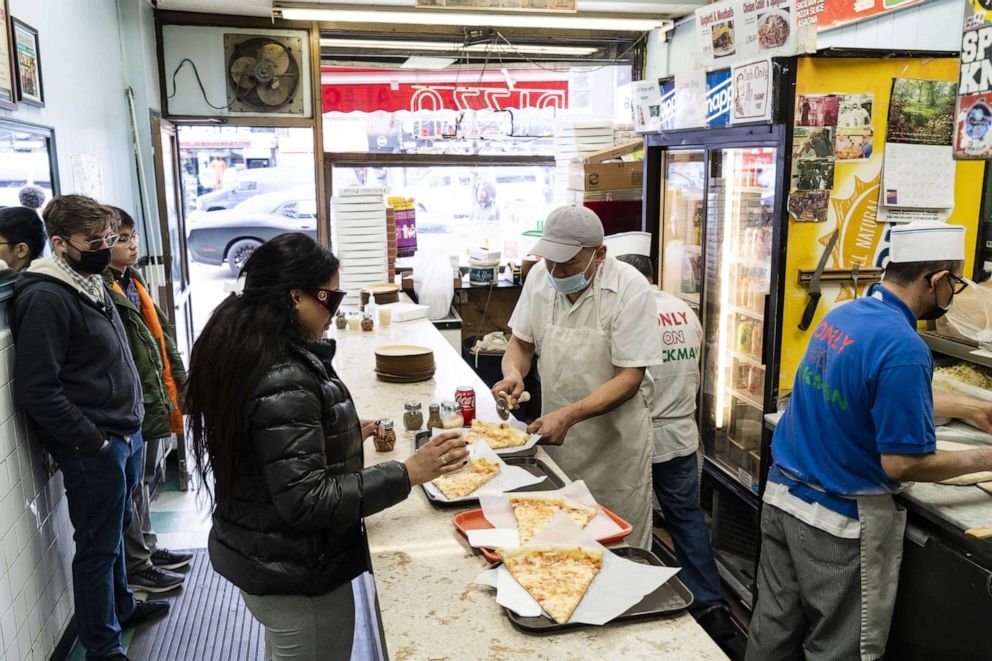 The RRF is a $28.6 billion grant program for struggling restaurants and bars that President Biden signed into law in 2021 as part of the American Rescue Plan. Despite nearly 300,000 restaurants and bars that applied for RRF grants in 2021, only about one in three applicants received relief.
The survey responses showed how businesses in desperate need of relief would use the RRF grants to pay down debts, raise wages, make repairs, and importantly, keep their businesses open.
In January 2022, over 80% of restaurants that did not receive an RRF grant reported they are on the verge of permanent closure, according to the IRC. Restaurants that did not receive a grant reported in the new survey that they were 26% more likely to default on a loan, compared to businesses that received aid. Businesses without grant relief reported being 15% more likely to file for bankruptcy.
"The data tells us what we've been hearing from restaurants for more than two years: thousands of businesses will close if the Senate does not replenish the Restaurant Revitalization Fund," Erika Polmar, Executive Director of the Independent Restaurant Coalition, said. "After two years of missed rent, supplier, and utility payments, navigating astronomical food costs, and multiple COVID-19 surges that brought businesses to a halt, independent restaurants and bars are out of time, options and money. That's why more than half the industry reported they will shut down within six months if they do not receive relief. There is only one solution to this crisis: provide these businesses the financial support they need before it's too late."
At least 90,000 restaurants and bars have closed since the beginning of the pandemic, according to the National Restaurant Association. Despite adding back 1.7 million jobs last year, employment in hospitality remains 10.3% below pre-pandemic February 2020 levels, the Bureau of Labor Statistics reported last month. "7 in 10 operators say they don't have enough staff to support their current service demand," the National Restaurant Association reported.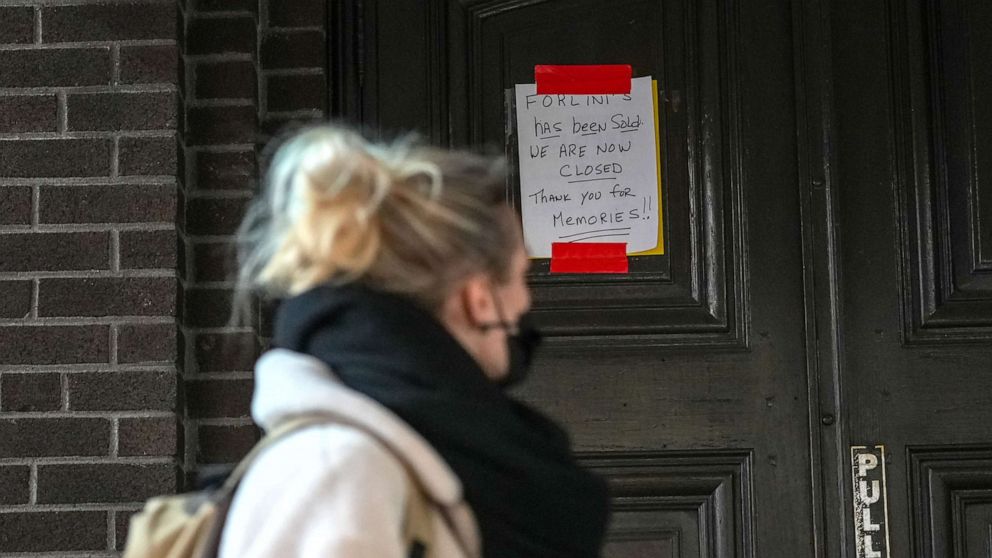 "Receiving a Restaurant Revitalization Fund grant would change the entire complexion of my business' future," Houston-based chef and owner of Underbelly Hospitality, Chris Shepherd said. "This grant relief would secure my restaurants' financial future while giving me the financial flexibility to become a better employer. I would use the money to raise wages, bring on more staff, and pay down any pandemic-related expenses that continue to hang over my balance sheet."
Last week, the House of Representatives passed legislation that would allocate $42 billion for the RRF with the Relief for Restaurants and Other Hard Hit Small Businesses Act of 2022 (H.R. 3807). Beyond allocating monetary resources, the act also establishes oversight and reporting requirements to verify proper grant awarding, use of funds, and provide maximum transparency.
In the Senate, Senators Cardin and Wicker introduced the Small Business COVID Relief Act of 2022 that would add $40 billion to the RRF and provide additional funding for other hard-hit industries.
"The IRC is in close contact with Senate leadership, along with Senators Wicker and Cardin and are optimistic there will be a vote on their proposal," a representative for the IRC told ABC News. "Senators will have a chance to go on the record and show whether they support neighborhood restaurants."
Shepherd added that "Senators Cornyn and Cruz need to make restaurant relief a priority when they come back for Easter Recess. The stakes are too high to kick this down the road any longer."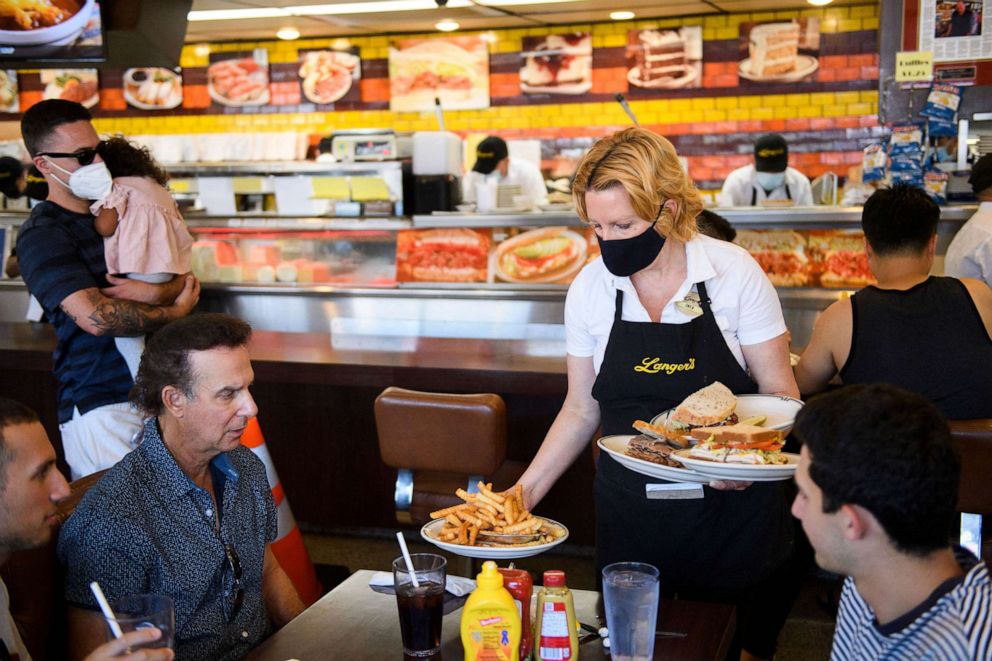 Additional IRC Report Findings by the Numbers
28% of businesses that did not receive RRF are in danger of closing their business in 4 to 6 months compared to 11% of businesses that received grants
48% of restaurants without federal grants reported are in danger of defaulting on a loan compared to 22% of businesses that received RRF
40% of restaurants without federal grants reported are in danger of filing for bankruptcy compared to 25% of businesses that received RRF
28% of restaurants without federal grants reported are in danger of being evicted compared to 20% of businesses that received RRF
91% of restaurants reported that a grant would allow them to withstand rising food costs without significantly increasing menu prices
86% of restaurants reported that a grant would allow them to be able to hire more staff
77% of restaurants reported that a grant would allow them to to pay their rent
76% of restaurants reported that a grant would allow them to make supplier payments
77% of restaurants reported that a grant would allow them to make repairs