Spice up your cooking with Chef Yotam Ottolenghi's top tips
ABC News Photo Illustration
Building confidence in the kitchen begins with an eagerness to learn and the right equipment.
That's why "Good Morning America" Food is helping you get back to basics with culinary advice to help simplify success in your kitchen.

You don't need a culinary degree to understand a guiding principle that chefs live by -- mise en place. But mastering this idea and knowing how to implement it at home will have you prepping ingredients like a pro.
What is mise en place?
The French term that means "putting in place" or "everything in its place" is the first step cooks practice in preparing their ingredients and tools needed to execute a dish or recipe.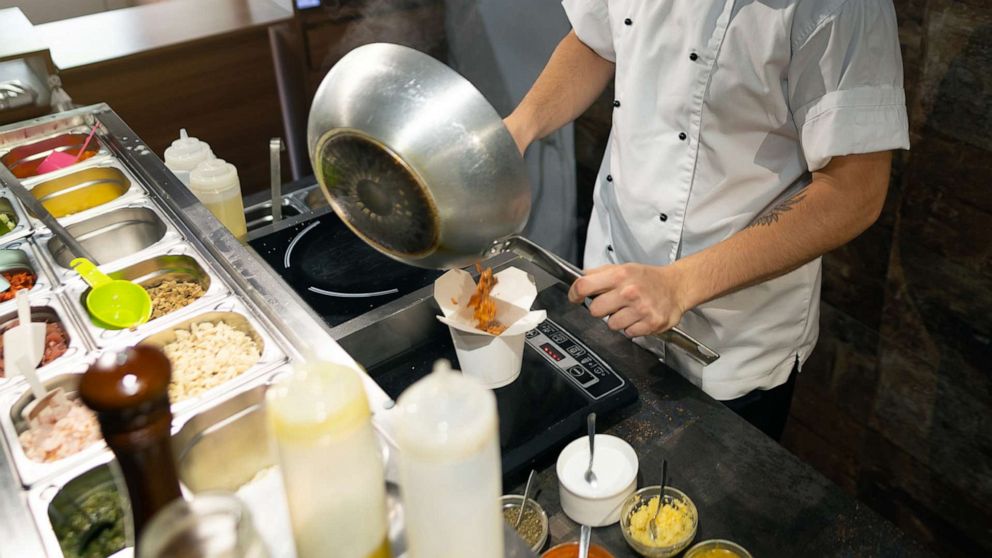 While a professional restaurant kitchen may have prep cooks dedicated to peeling and dicing dozens of pounds of onions hours ahead of a dinner service, home cooks can appreciate a smaller-scale approach for the same concept.
While slightly less regimented, the concept in a home kitchen can make the cooking experience less chaotic and save time.
Why Does it Matter?
Before you even step foot in front of the stove, sink or oven, taking the time to prepare the foods and tools you need to cook through a recipe start to finish will help keep things on the right track.
First, it will ensure that you have everything you need. If you start cooking and realize halfway through that you're out of basil while trying to make Thai basil eggplant, you're going to end up with a different dish entirely.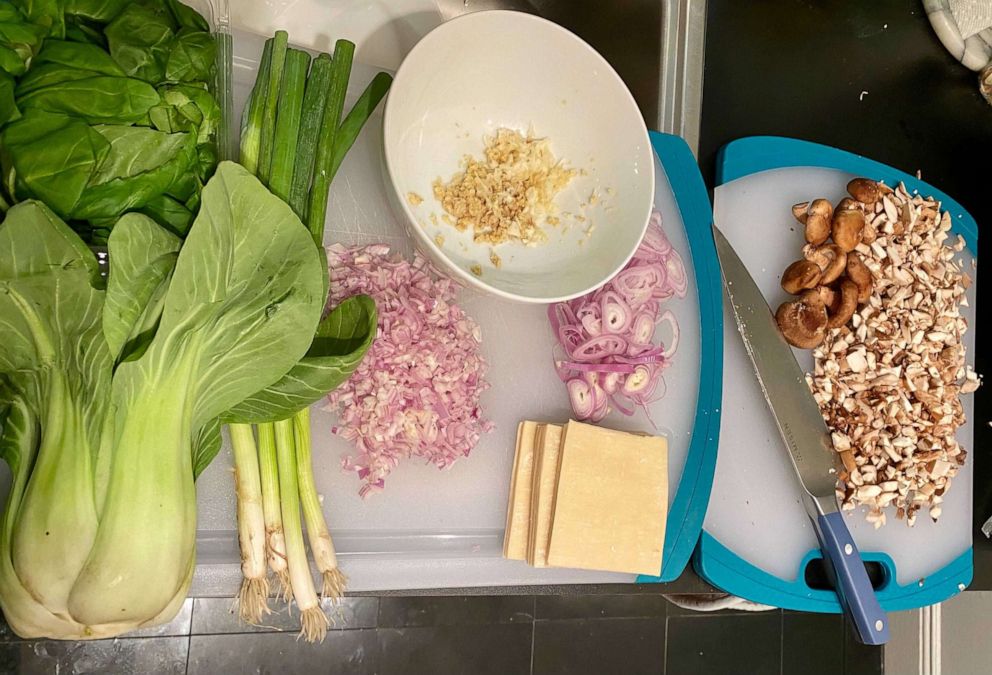 Second, you can do all of your washing, peeling, chopping and other prep, then set aside those ingredients in the exact quantities you need to make the next steps fly by with ease and ultimately save on your active cooking time.
Third, you can contain the individually prepped and measured materials in a place according to when you'll need them and in what order. The sense of placement will help keep things organized as you cook, especially if there are more than a few ingredients and components, where counter space and kitchen size might be limited.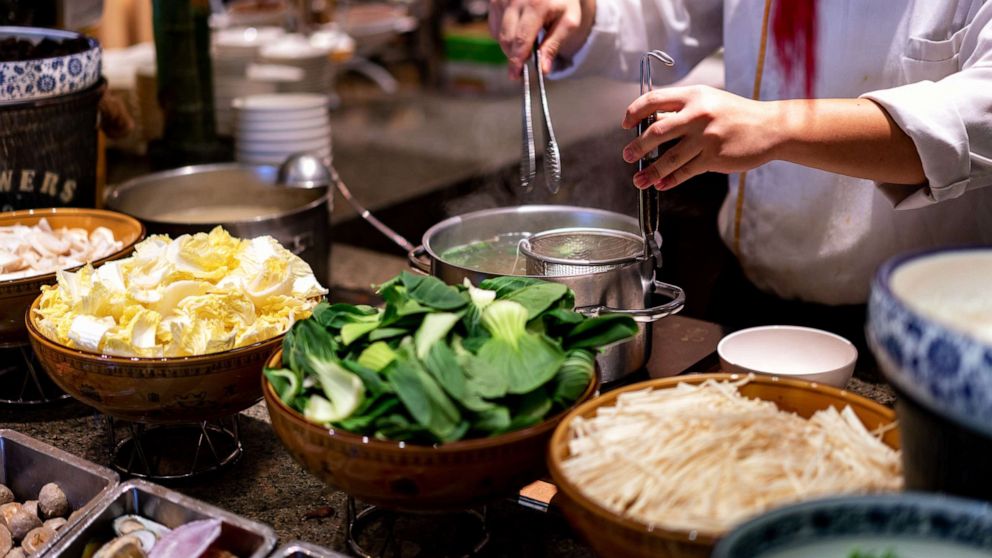 Fourth, it keeps your space clean as you cook. Not only will this help you mentally, but physically you'll feel in control within the kitchen and can focus your attention on the ingredients at hand.
What Does it Look Like?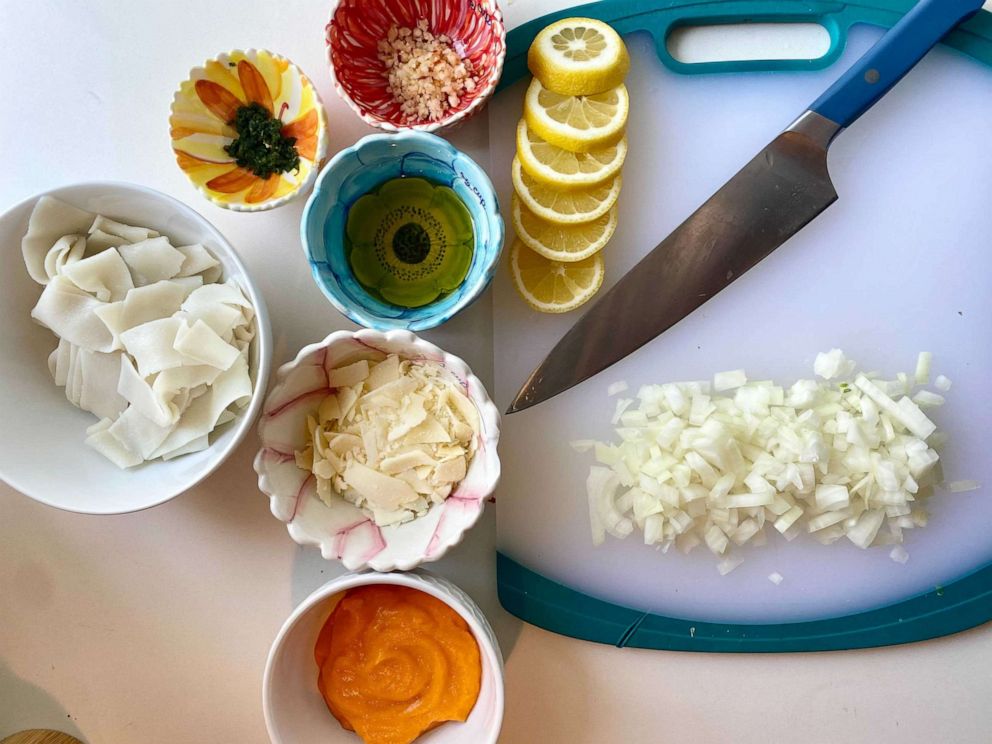 Think about a simple pasta recipe. While you boil the water and season it, your pasta can be measured out and at the same time, you can begin to sauté onions, garlic and chilis in olive oil in a separate pan. If the garlic and chilis are already minced and onions diced, that step to sauté these ingredients will be seamless.
Then you may need a tomato puree, which if you're making from scratch, is helpful to have blended together in a food processor ahead of time and portioned out appropriately for the amount of people eating.
Finally, you have the finishing touches, things like fresh herbs, lemon zest, flaky salt, etcetera. All of which should be on hand so that the final component makes it's way to the plate and you don't accidentally leave out that last bit of flavor a recipe may call for.
If you order a meal kit from a restaurant or other boxed meal service, you've already seen mise en place in practice. Especially during the pandemic when restaurants pivoted to prep in kitchen and deliver for you to finish cooking at home, these chef-curated kits come with exactly measured ingredients and perfectly portioned materials to make the habit even more familiar.
Have more questions? Tweet @GMA with the hashtag #GMAfoodforthought or tag @GMA on Instagram to share your pan success stories or ask the reporter for more advice.