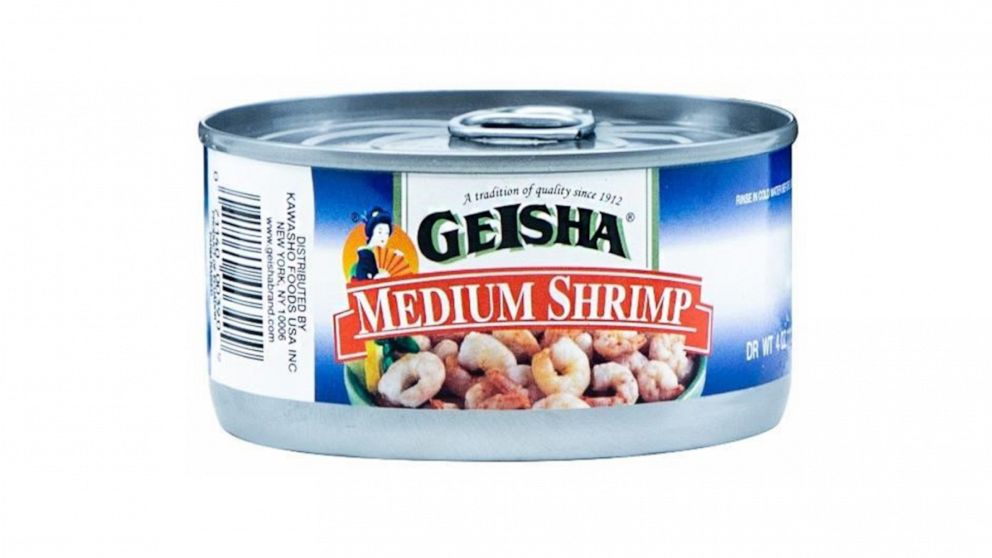 Prepackaged shrimp that was distributed to retailers across four states has been recalled due to a possible health risk.
Kawasho Foods USA Inc. initiatied a voluntary recall of its 4-ounce canned GEISHA Medium Shrimp on Sunday over reports of "swelling, leaking, or bursting cans," according to an announcement posted on the U.S. Food and Drug Administration website.
"There is a possibility that the product has been under processed, which could lead to the potential for spoilage organisms or pathogens," the New York based food manufacturer said in its announcement.
The affected products are marked with the UPC number 071140003909 and were distributed in California, Utah, Arizona and Colorado, according to the company. The products were sold at Walmart, Associated Food Stores, Stater Bros Markets, Safeway and Albertsons.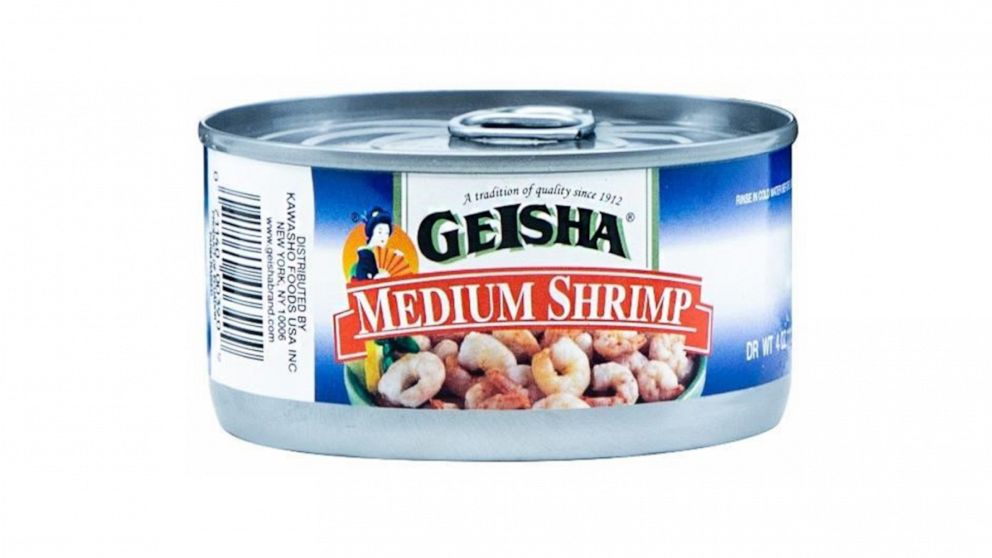 The recalled product lot number is LGC12W12E22 and the "best by" code date, found on the bottom of the can is "MAY/12/2026," according to the recall announcement.
Kawasho Foods USA Inc. urged consumers on Sunday not to use this product, "even if it does not look or smell spoiled."
As of the time of publication, no illnesses or other adverse consequences have been reported in connection with the recall.
Shoppers who may have purchased the canned shrimp are urged to return the product to the place of purchase for a full refund.