Every culture has its own unique flavors and cooking techniques that combine to make delicious regional cuisine. But food in the Philippines is a sprawling collection of influence and ingredients from neighboring countries that results in a harmoniously blended cuisine.
For one of the nation's leading Filipino chefs, Jordan Andino combined his successes in professional kitchens and seized an opportunity to introduce America to the real flavors of his heritage.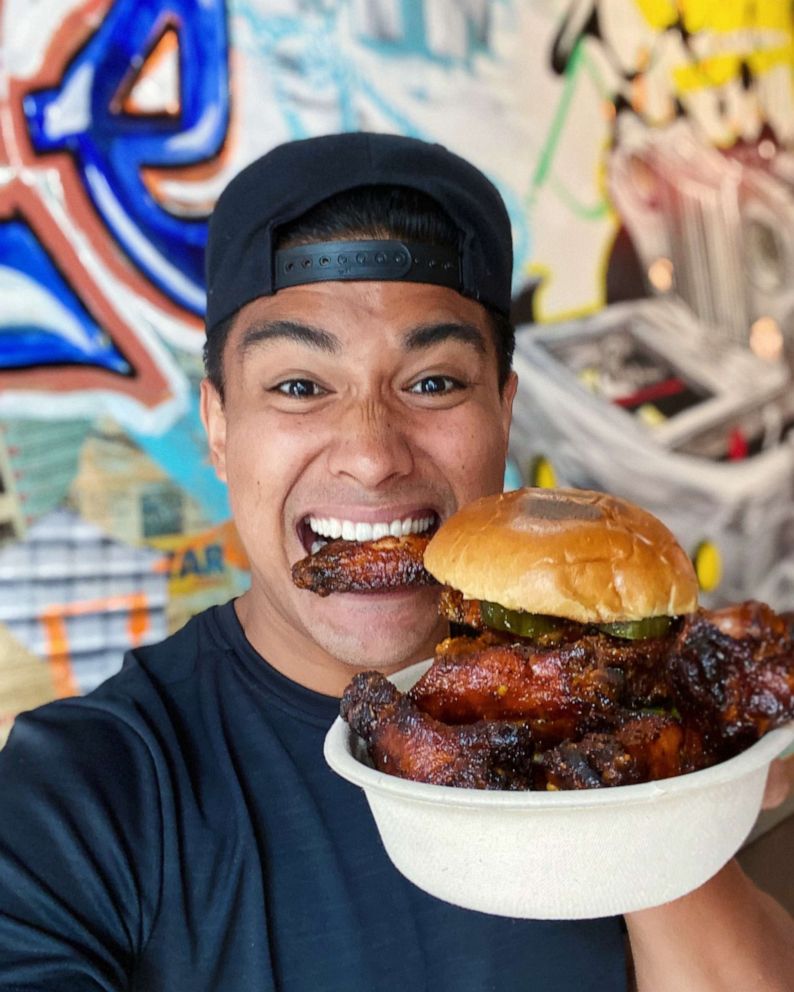 "Whenever people talk about Filipino food, it's ambiguous. A lot of people don't know what it is," he told "Good Morning America." "It ranges from fried food to braises to anything over rice. It's hard to kind of put in a nutshell because it's an amalgamation of three different countries: China, Spain, and then of course the U.S."
"In short," he said, there are a couple of key principles that best explain the culture's food. First, "it focuses on whole animal fabrication" meaning they use every piece of an animal for multiple preparations "because as a third-world country we don't have the means like refrigeration and freezers or really the affordability to be able to throw anything away."
Second, it's an amalgamation of different countries. Third, in terms of ingredients there is "a heavy focus on pork, garlic, rice, vinegar and sweets."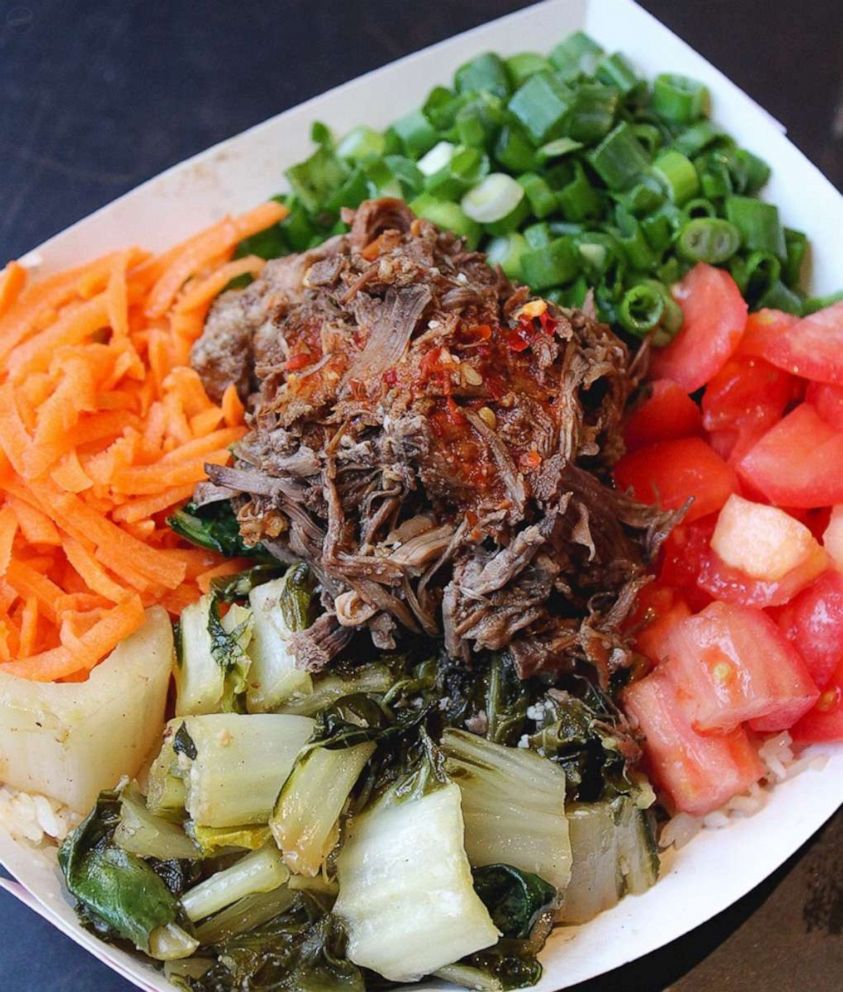 "You need to have Jasmine rice," he said. "because we literally eat that for breakfast, lunch and dinner. I could call right now anyone in the world that's a family member of mine to get on FaceTime and I could go, 'Yo show me your rice cooker with rice in it right now,' doesn't matter what time it is, they'll go, 'Yep, here it is.'"
While it may be hard to put a finger on and really define Filipino food, Andino said "my goal is to make it easier and more consumable, all pun intended, and I wanted people to understand that Filipino food is accessible and it's going to be the next big wave of great food that would compete with Japanese, Thai, Viet, Chinese; and it's delicious."
In 2015, Andino, whose parents are both originally from the Philippines, helped open Flip Sigi -- a taqueria-style fast-casual restaurant in New York City's West Village -- where he told his partners, "Let's take that idea, but let me splash my Filipinoness all over it."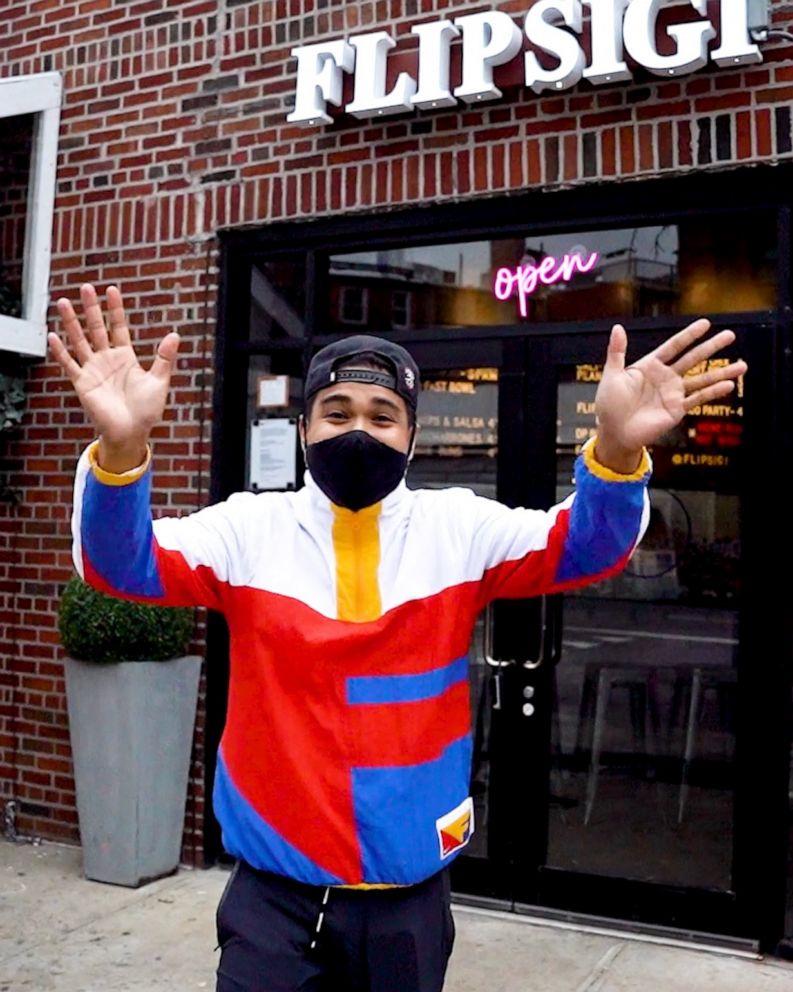 It was originally named Second City for his mother's hometown, Cebu, the second-largest city in the Philippines, "because we didn't want to embrace the Filipino as much," he explained. But after a year with people embracing their food, "the restaurant went back to its roots and we renamed it Flip Sigi."
"Flip, I will tell you, is a little controversial name for a Filipino person," Andindo admitted. "But we like to live on the edge with this brand. And Sigi means go, so the name of the concept is go Filipino."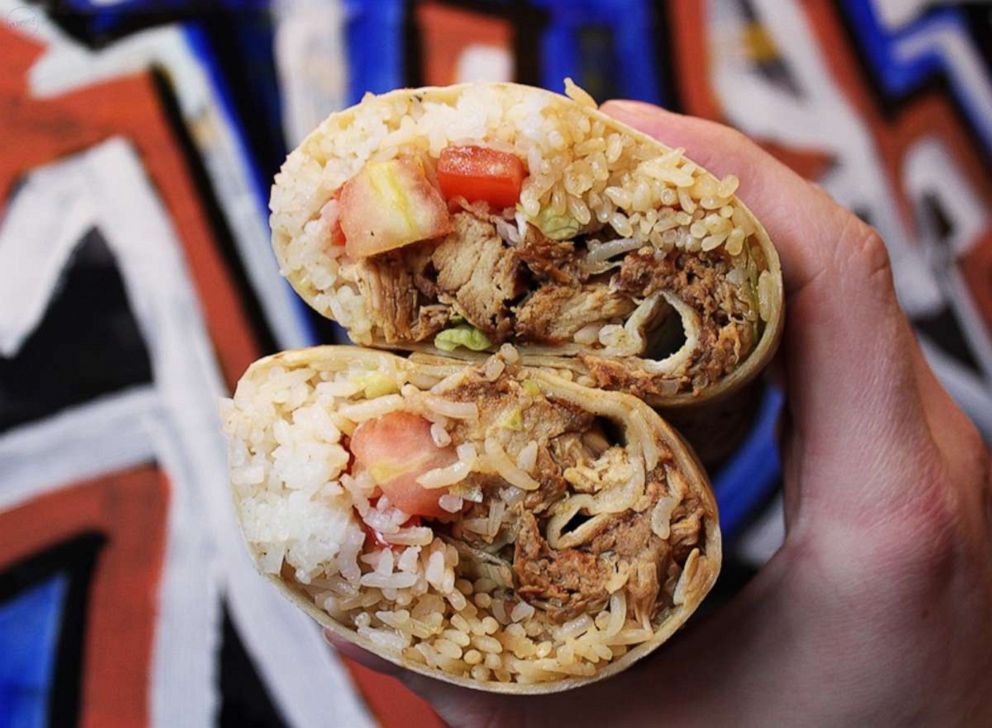 His menu gives people an "introduction to Filipino food through vessels that people understand in fun, easy accessible ways" with items like tacos, sandwiches and bowls that "in one small way just introduce one ingredient or flavor into it so people will have a taste for it ... it's by no means authentic at all, but it's a great way to start for people who've never had it."
And over the last six years, "the popularity in both Filipino food and my own restaurant has grown simultaneously and it's been very fruitful and fun to watch."
Beyond Andino's bright and infectious personality, which he lends to multiple shows on Food Network and Cooking Channel, he has worked on some serious critically-acclaimed lines in the restaurant industry -- including Jean-Georges, Spago with Wolfgang Puck and The French Laundry with Thomas Keller.
"My goal eventually is to be the most well known world renowned chef in Filipino cuisine," he said. "And hopefully, fingers crossed, get a Michelin star in Filipino cuisine and be the first chef to do that."
His heritage-driven cooking stems from his dad, who is a professional chef, and his grandmother's culture. So for home cooks who want a taste of his family's cuisine in their own kitchens, Andino revealed his staple Filipino pantry picks: "You need to have this one specific vinegar called Datu Puti cane vinegar, Jasmine rice, garlic and Silver Swan dark soy sauce. That's it, you're basically on your way to Filipino cuisine in general," he said.
As for his personal favorite Filipino meal, "Chicken adobo -- it defines me, it's the national dish of the Philippines, I've been eating it so many different ways for my entire life. It's delicious, it's easy, it's cheap, it's fun, anyone can make it," the self-proclaimed connoisseur of the rustic dish that resonates with any palette added. "And it involves five ingredients (not including the chicken) Bay Leaf, pepper, vinegar, garlic and soy."
He likened cooking authentic Filipino food to the scene in Ratatouille when the "little chef" serves a humble roasted vegetable dish that brings even the harshest food critic back to the comfort of his youth, eating his mom's home cooked food.
"If you keep those essential, deep, heartwarming flavors -- if you can take someone back to their childhood, it doesn't matter what you do to the food or how you present it because that means you hit the soul and essential flavors of the dish," he said.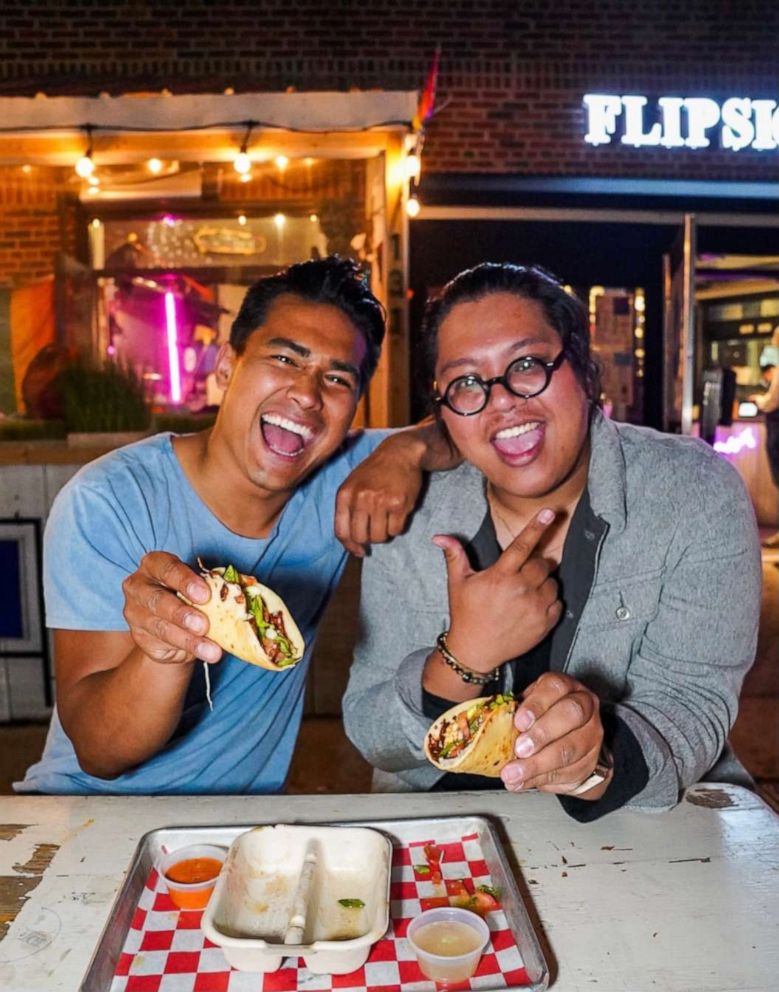 Recently, Andino collaborated with Filipino rock and electric pop artist David Labuguen, who plays keys for the band ARIZONA, for AAPI Heritage month to make the TT Taco (Tortang Talong Taco). One dollar of every taco purchased will go towards two organizations: Gold House to promote authentic multicultural representation and societal equity for the AAPI community and StopAAPIHate.org to help combat hate, violence, harassment, and discrimination, against AAPI in the U.S.
The special limited-time taco is made with a classic Filipino charred eggplant omelet in an Oaxacan cheese and corn tortilla with Patis, topped with scallion pico de gallo.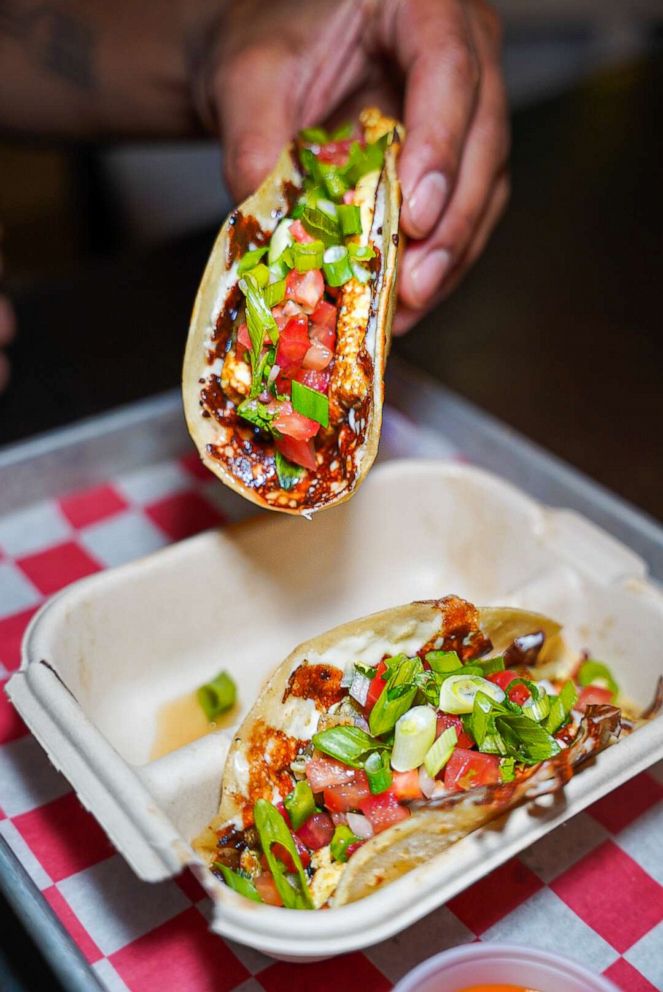 For Filipino food fans who aren't in New York City, check out the chef's spin on his favorite chicken adobo recipe here.