Apps to help ease the pain of gas prices
Sure, a savvy shopper can score some deals at the grocery store, but there's something to be said about getting creative and making use of ingredients in season, on hand and that can help stretch your dollar.
When it comes to money-saving meals, utilizing cheaper products and pantry staples can help keep the overall cost of the dish down. Plus, things like dried beans and rice are a cost-efficient way to add more bulk and filling ingredients to a recipe.
With inflation at a record high, chef Shawn Davis -- aka chef Big Shake -- shared a simple dish that makes the most of a few simple ingredients to keep cost down.
Red Beans and Rice with Smoked Sausage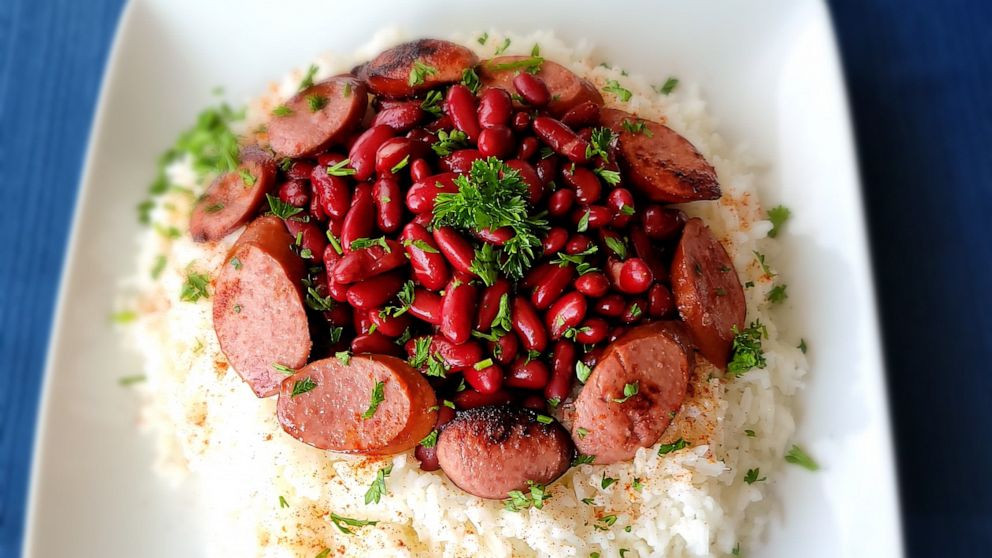 Cost $6.68
Ingredients
1 lb. of dry red beans $1.65
2 pounds of white long grain rice $1.99
2 Tablespoons of chicken bouillon powder $0.25
2 Tablespoon of salt
1 Tablespoon of ground black pepper
4 Tablespoon of garlic powder
4 tablespoons of onion powder
2 Tablespoon of chili powder
1 tablespoon of smoked paprika
1lb. of diced smoke sausage $2.79
8 Cups of water
Directions
Place dry red beans into a large pot of boiling water. Cook the beans for 45 minutes until they are tender.
Add all your dry seasonings to the beans.
Add rice, then reduce the heat to low for 20 minutes and cover the pot with a top.
After 20 minutes, add your sausage to the pot then cover for an additional 5 minutes with no heat.
Then serve on a plate or in a bowl.