A hearty serving of '90s nostalgia is on the menu for Valentine's Day thanks to a new campaign featuring the stars of "Boy Meets World."
Danielle Fishel and Ben Savage reprised their roles as Topanga Lawrence and Cory Matthews in Panera's new digital short, "Forever Flatbreads," for the first time since their reboot of "Girl Meets World" wrapped in 2016.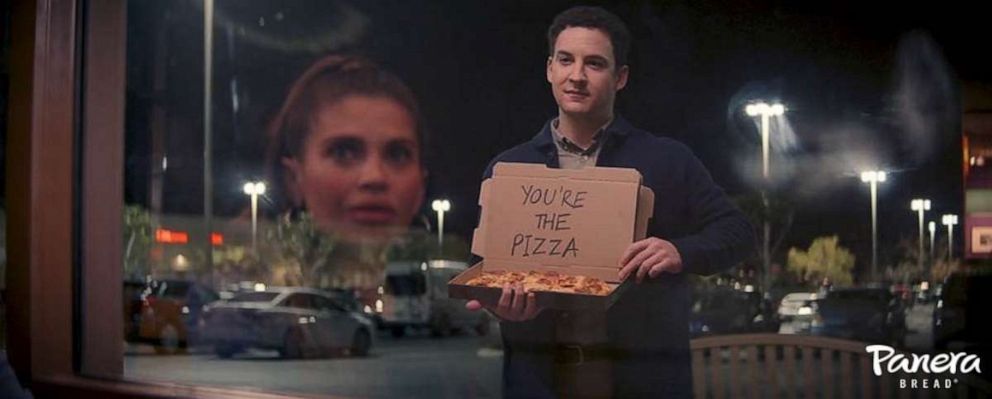 "To be back with Fred and Ben and to recreate such iconic, '90s nostalgia movies it was literally one of the most fun working days I've ever had," Fishel told "Good Morning America."
Savage's older brother Fred directed the new spot that features the serendipitous love story and hilariously cheesy spoofs other well known romantic comedy films.
"There's a shot in the commercial where I wipe sauce off the corner of his mouth and it was just one of those moments that I was like this is definitely something Cory and Topanga have done," she said. "This is a scene right from 'Boy Meets World.'"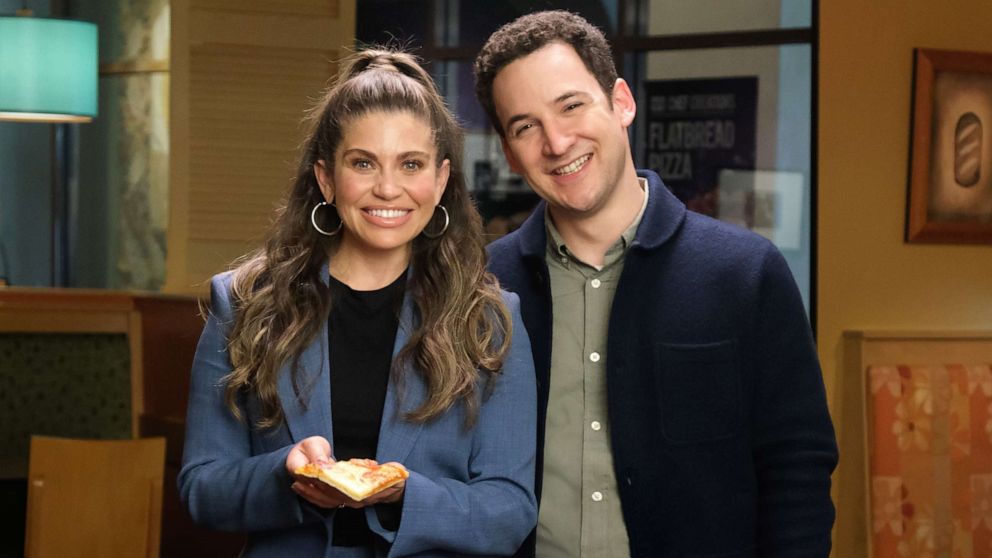 "Ben and I defintely have a chemistry and I think the thing people respond to in our relationship that comes across on screen is that we know each other so well," she said. "It is like a real marriage -- I think that's what people pick up on and there's a sense of shared history there."
Fishel said she and Savage both had their own "pinch-me" moments while recreating their roles for the ad.
"I can't believe I got to do the Julia Roberts laugh," she said of a scene where Savage snaps a pizza box on her hand instead of a jewelry box like Richard Gere from "Pretty Woman."
She said Savage's favorite part to emulate was from "When Harry Met Sally" because he loves that movie. "He spent a lot of time wanting it to be perfect and rehearsing it -- it was cute," she said.
Fishel, a self-proclaimed comfort food lover and "big proponent of staying in on actual holidays" said this campaign was a perfect match.
"This idea of choosing comfort, staying in your sweatpants and doing pickup and having a universally loved food like pizza being the focal point of your Valentine's Day is right up my alley," she said. "Even if you're solo there should be nothing stopping you from picking up a flatbread and devouring that thing by yourself."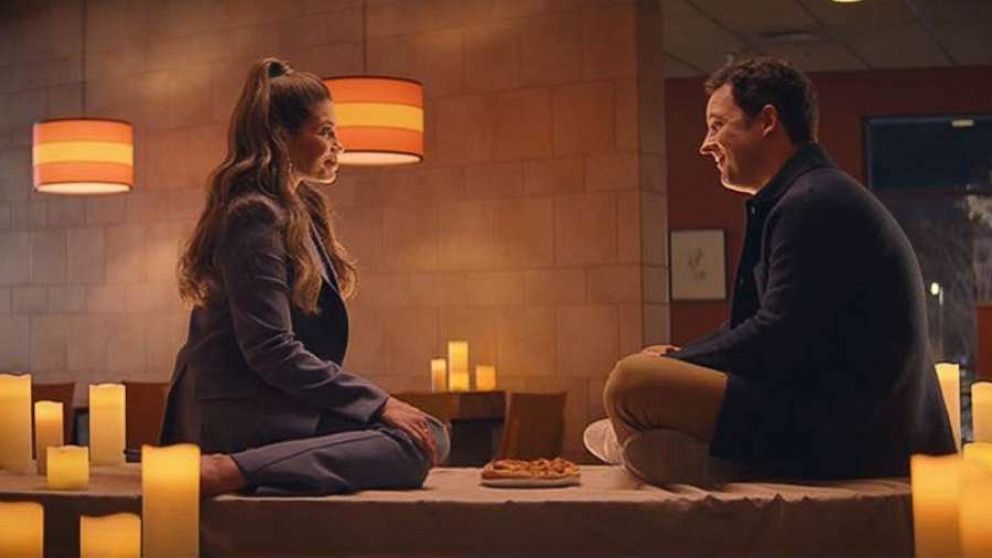 Fishel said she plans to celebrate at home with her husband Jensen Karp and their nearly 2-year-old son Adler, who will help adorn Valentine's Day cards with his unique scribbles to send family and friends.
"The thing I'm looking forward to celebrating this year has less to do with romantic love and more about embracing and loving everybody and spreading love where you can," the actress said.
Her on-screen counterpart Savage told "GMA" in a statement, "I always love reuniting with Danielle and we had a great time working with Panera Bread on this commercial."
"If someone would've said to me when I was 12 years old and got the role of Topanga that 'this boy you're acting opposite is going to be synonymous with your name for the rest of your life -- and for the remainder of your career some of your biggest success will be with the two of you together,' I would've been like 'that seems insane'" she said of the characters that have had such longevity. "But it's great because we have a really good time together."
Flatbread fans interested in the seasonal pizza promo can also receive a discount on online orders for a limited time.
As an ode to the beloved Friday night TV block of the 90's, Panera has a TGIF (Thank God It's Flatbread) promo for 50% off online orders of a flatbread from Feb. 9 to Feb. 16 via code TGIF.