Dollar stores across the country may seem more appealing to some than traditional grocery stores, especially as price increases continue to add up. But the products that fill the shelves and aisles can vary greatly.
"I think they look more and more like grocery stores, and I don't think that's on accident. Grocery is still what is driving traffic to stores," Kate McShane, a managing director for Goldman Sachs, told "Good Morning America."
She continued, "I think the concern at the end of the day is that, you know, it does take away from local and small business -- they are very competitive on price."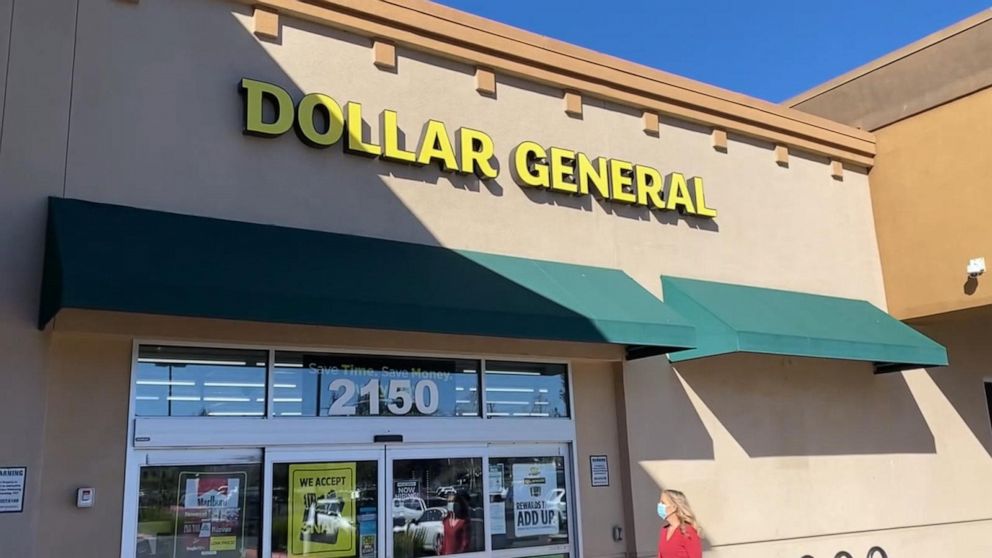 There are over 34,000 dollar stores across the U.S. and experts say they can contribute to the issue of food deserts -- an area that lacks fresh produce options because of a dearth of traditional grocery stores.
"Dollar stores in general tend to have a disproportionate amount of highly processed packaged foods and not a lot of fresh produce, fresh meats," Amy Keating, a registered dietitian who tests food for Consumer Reports, explained to "GMA."
Now, certain dollar stores have made a push toward offering fruits, nuts, vegetables and dairy products.
"I think the key to the dollar stores are that things are changing for the better," McShane said. "Especially because we've seen an effort to introduce a lot more frozen and fresh produce product."
ABC News' Becky Worley visited stores in New Jersey and California to take a closer look at what's offered.
At the Family Dollar location Worley went to, there was zero fresh produce, frozen fruits nor vegetables.
Family Dollar said the stores are testing fresh food, but did not immediately respond to ABC News' request for comment about nationwide availability.
While Dollar Tree didn't have any fresh produce, Worley did see lots of frozen options including broccoli, asparagus and a stir fry veggie medley.
Dollar General, which has 18,000 stores nationwide, said to ABC News that close to 2,000 of its stores currently offer fresh food with plans to increase to 10,000 in "several" years with a meaningful number of those stores in food deserts to address food insecurity.
The Dollar General store in New Jersey had lots of fresh fruit and vegetables, plus additional frozen options.
Keating looked at the items available and said "you see a disproportionate amount of highly processed packaged snacks, soda, frozen meals." But she was encouraged by the fresh food Worley found at Dollar General.
"This looks great. I see fresh berries, apples, bananas, avocados -- that's surprising," she said.
She also highlighted some healthier options that shoppers can sleuth out at all stores, like eggs, milk and cheese.
"You can see that there are wholesome snacks like nuts, dried fruit," Keating said, adding that other healthy pantry staples such as dried beans, rice and canned tomatoes are good options.