Who Dolly Parton says would be a dream partner for duet and dessert
Frederick Breedon/Getty Images, FILE
Dolly Parton has added a new title to her iconic resume: confectioner.
"Good Morning America" sat down virtually with Parton on Wednesday to find out all about her new line of Southern-inspired boxed cake mixes and asked; if she could pick one artist to bake and sing a duet with who it would be?
"Oh my goodness, that's a really good question. Any of the good lookin ones," she said with a laugh. "I love Keith Urban. I've always thought that he was one of the most talented and cutest guys in the world -- I'm not trying to hit on him, cause he's got Nicole [Kidman] and who could beat that, she's Jolene."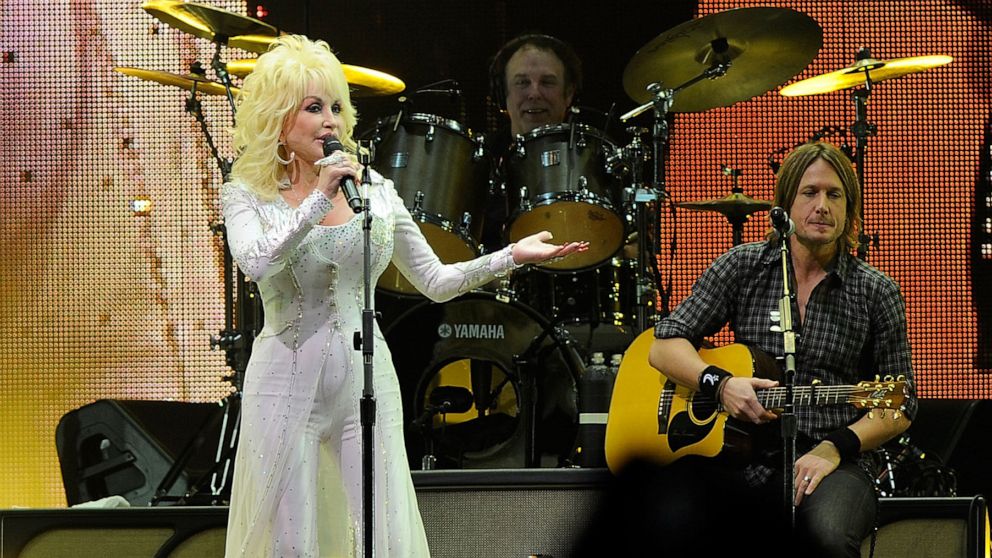 "I love his writing and I just think he's dear. He reminds me so much of my brothers and my own family from back home. He's from Australia but he has that feel of our mountain southern people -- he'd fit right in," she said. "I'd be happy to make a big ole cake for him and spend all afternoon singing songs."
Parton added that Urban "used to sing my songs with his friends back home in Australia -- he knows all my music and we love the same stuff. We could let Nicole sit over and listen to us sing. I'll fix [the cake] and she can serve it and have a piece."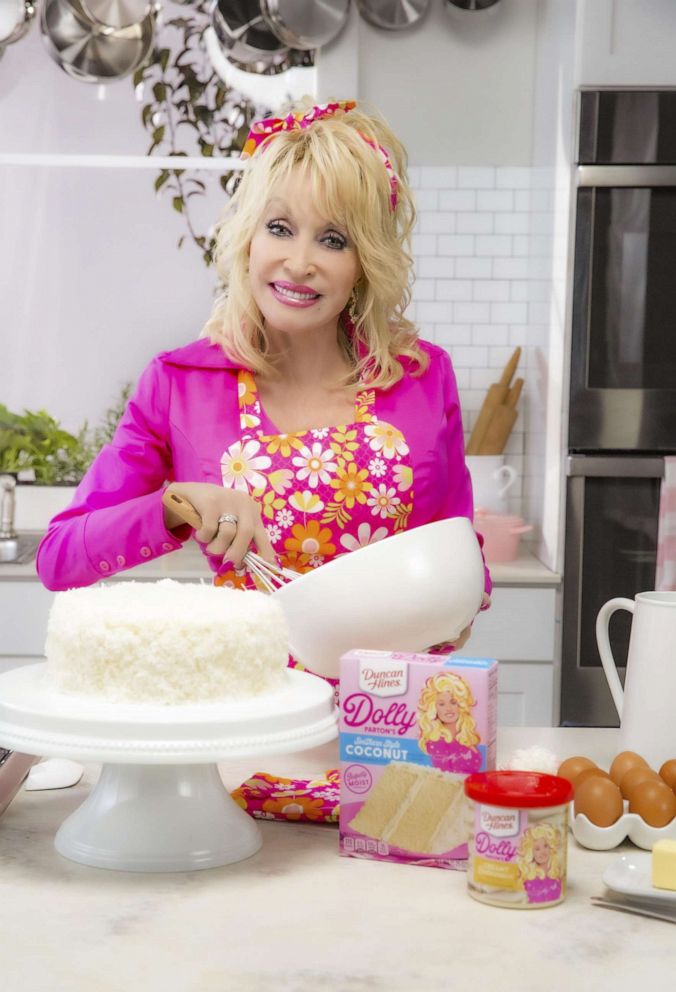 The Tennessee native cooked up a bold, bright pink packaged line of cake mixes and frostings with Duncan Hines inspired by her roots and childhood recipes.
"I grew up in a very big family back in the country where women were always cooking for their families and churches with these beautiful cakes and wonderful southern dishes, so it was very natural for me cause I love to cook and I love to bake -- to start a line of Southern baking goods," Parton said. "Everybody loves banana pudding. That was always one of my favorite things, a big old bowl of banana puddin', so we thought it'd be nice to have a banana pudding cake."
She said that recipe brings her back "to being in the kitchen with my mom, my aunts, my grandma -- they were all great cooks -- I always related that to love and Sundays and church with singing."
Her signature new treats include a Southern-style coconut flavored cake and banana-flavored cake mix, plus a creamy buttercream frosting and chocolate buttercream frosting.
Parton previously gave "Good Morning America" an inside taste of the sweet treats behind the food scenes at her eponymous amusement park. Watch how she helped concoct the tasty berry and lavender honey funnel cake at Dollywood here.
A limited number of Parton-adorned E-commerce kits will be available for $40 online starting Wednesday, including a collectible tea towel that reads "If you are what you eat, then why not be sweet." The kit also comes with a spatula, both mixes and frosting, recipe cards for two alternative recipes and a letter from the music legend herself.
Starting this March, the line will be available in the baking section of grocery stores and mass retailers.
The boxed cake mix will cost $2.19 and the frosting will be $2.09 each.
The brand said this lineup is just the beginning of Parton's sweet new collaboration with more updates to come on social media.
In addition to this collaboration, "March is going to be a big month" she said, because "I have a new mystery novel with the famous James Patterson. And I have written a whole album by the same title called, 'Run Rose Run.' It's about a girl running from her past to head toward a future in Nashville -- you have to read the book to know, it's some heavy-duty stuff."