Attention sweet tooths, we've found the answer to your pastry dreams: three-tiered donut towers.
DK's Donuts is the Los Angeles bakery behind this epicly-Instagrammable donut tower that's popping up all over social media.
"A donut tower is an immaculate stack of three Texas-sized donuts, topped with your favorite toppings and icings," DK's Donuts & Bakery owner Mayly Tao told ABC News. "I've always wanted to create a new experience of donuts -- the donut bouquet, the donut letters, the specialty dozens, the hybrid donuts. And seeing how America loves things super-sized, we brought the donut tower to life."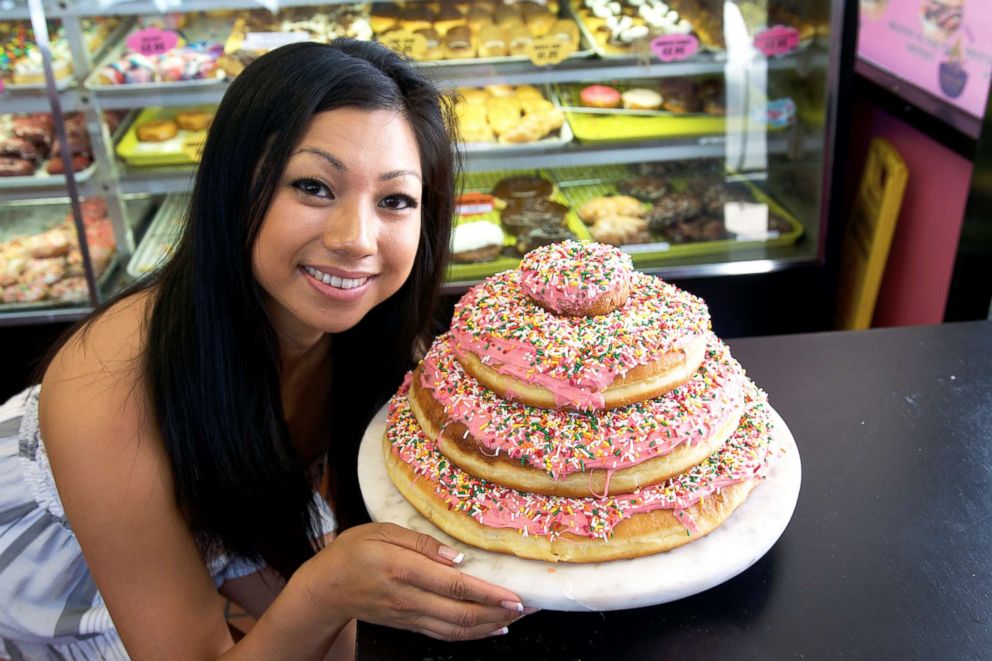 And super-sized it is. Your eyes do not deceive you -- these mouth-watering donuts are massive. To help put things into perspective, 36 regular-sized donuts fit into one tower, which is baked and fried. Then comes the fun part: decorating.
With more than 26 toppings and 19 icing choices, the options to customize your treats are endless.
"It can be as simple as a cherry frosted donut with rainbow sprinkles, or an assortment of Reese's peanut butter cups and chocolate s'mores. Or even frosting with bacon bits," Tao explained.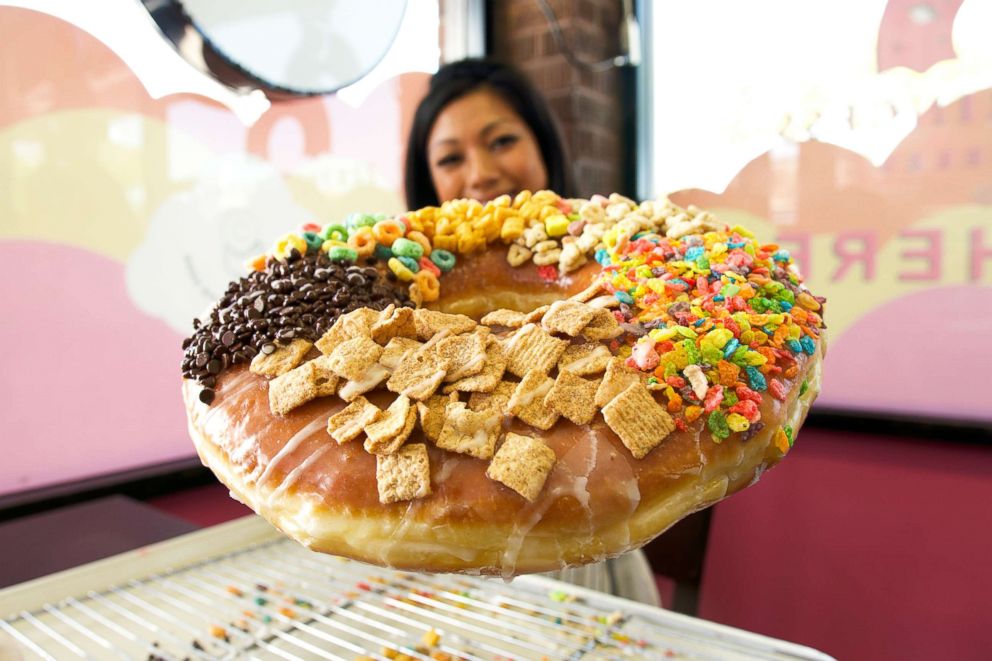 Tao says her customers typically purchase donut towers, which cost up to $65 per tier, to celebrate birthdays, weddings and other big events.
You can take our word for it: They taste as delicious as they look.
Editor's Note: This story was originally published on August 3, 2018.