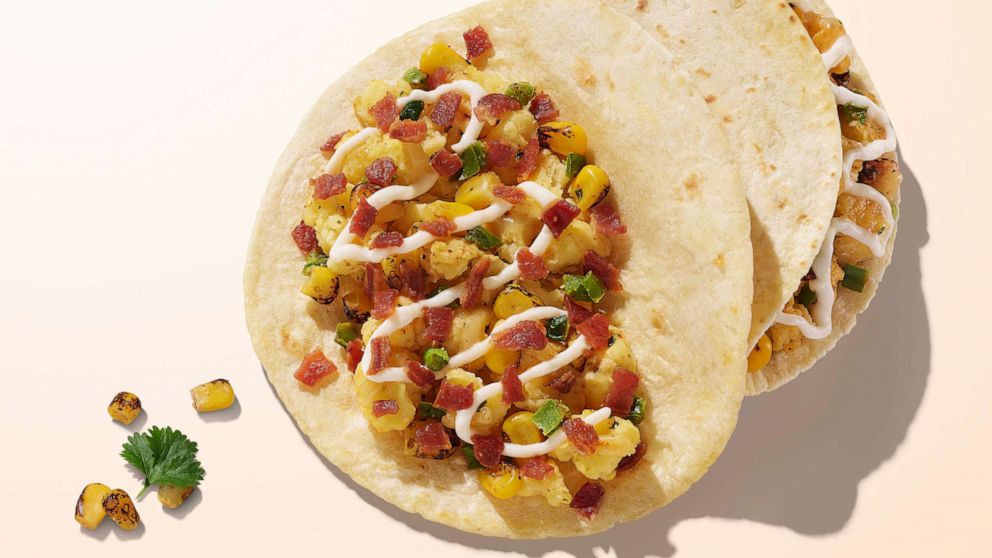 From the iconic Egg McMuffin at McDonald's to French Toast Sticks at Wendy's, the competition among fast food chains to serve Americans breakfast has registered another entry.
Dunkin' launched its latest menu offering, Breakfast Tacos, on Wednesday to capitalize on consumers' love of on-the-go options to start the day.
The tacos are made with a flour tortilla, scrambled eggs, melted sharp white cheddar cheese, fire-roasted corn and a drizzle of lime crema. Customers can enjoy the tacos as they come or order them topped with crumbled bacon.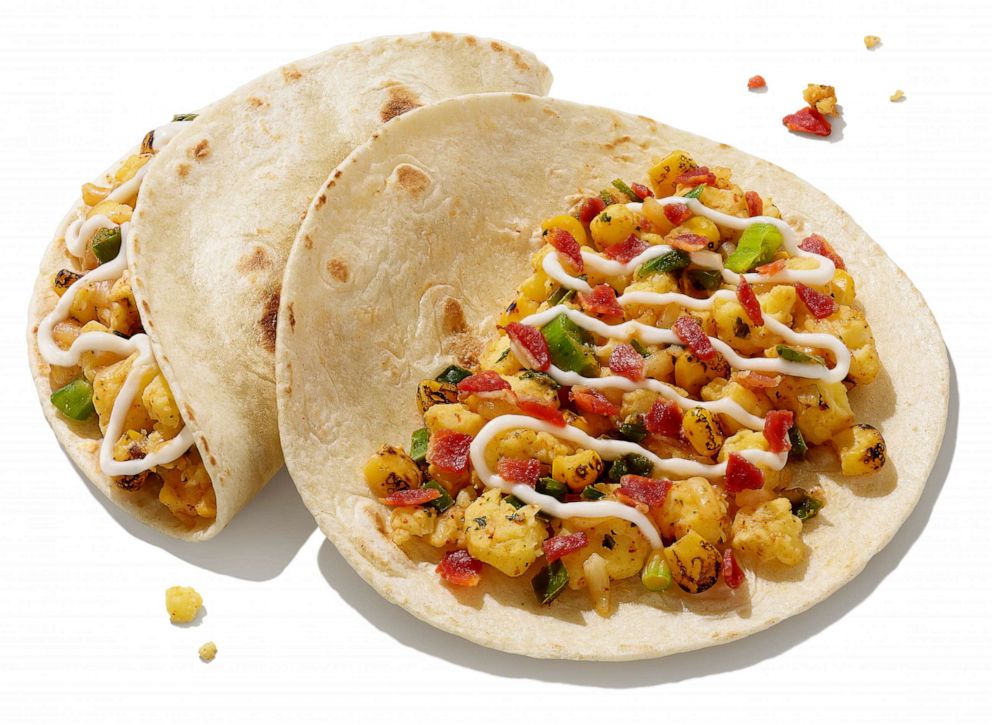 The quick service coffee and doughnut chain noted in a press release that the tacos have "spring-forward ingredients" including the fire-roasted corn, though it wasn't clear whether those ingredients are fresh, frozen or canned. According to the Seasonal Food Guide, corn is at its peak from May through September, so whatever the case, Dunkin' seems to be getting a head start.
Jill McVicar Nelson, Dunkin's chief marketing officer, said in a statement that the culinary team developed the tacos with "the vibrancy of Spring in mind" and hailed them as "undoubtedly one of the tastiest savory items we've launched."
The Massachusetts-based chain's tacos differ in ingredients and flavors from that of the beloved Tex-Mex breakfast item.
Breakfast tacos have a long history as a beloved favorite across Texas, from San Antonio to Austin, where chains like Veracruz All Natural and Torchy's offer a variety of fresh, locally made tortillas filled with flavorful fillings, such as the classic Migas taco -- made with eggs, tortilla chips, tomatoes, onion and peppers or chiles, cheese and, most times, avocado.
Dunkin's new offering leans more towards Southwestern flavors, treating the corn like a traditional Mexican street food, esquites, which are charred kernels with white cheese, spices, mayonnaise and lime.
With its new Breakfast Tacos, Dunkin' is going up against the likes of Taco Bell, which offers an array of breakfast burritos and breakfast quesadillas, McDonald's, which offers sausage breakfast burritos and more traditional breakfast sandwiches, Burger King's eggnormous burrito, Carl's Jr.'s Big Country Breakfast Burrito and even more from regional chains.
The new menu item is slated to be served any time of day as breakfast, a midday snack or late night bite and can be purchased for $2.59 without bacon or $2.99 with the crispy crumbled bacon topping.