TikTok 'Pasta Queen' shares easy carbonara dish
Simple, tasty recipes that don't require chef-level culinary skills in the kitchen are a big hit with home cooks looking to social media for meal inspiration. That's why a one-pot lemon pasta recipe has soared to viral status on TikTok and Instagram.
The vibrant yellow hue and citrus oil-filled zest of fresh lemon peels can add brightness and balance to a plate of pasta, especially when it's been cooked in one pan where the flavors have a chance to meld together.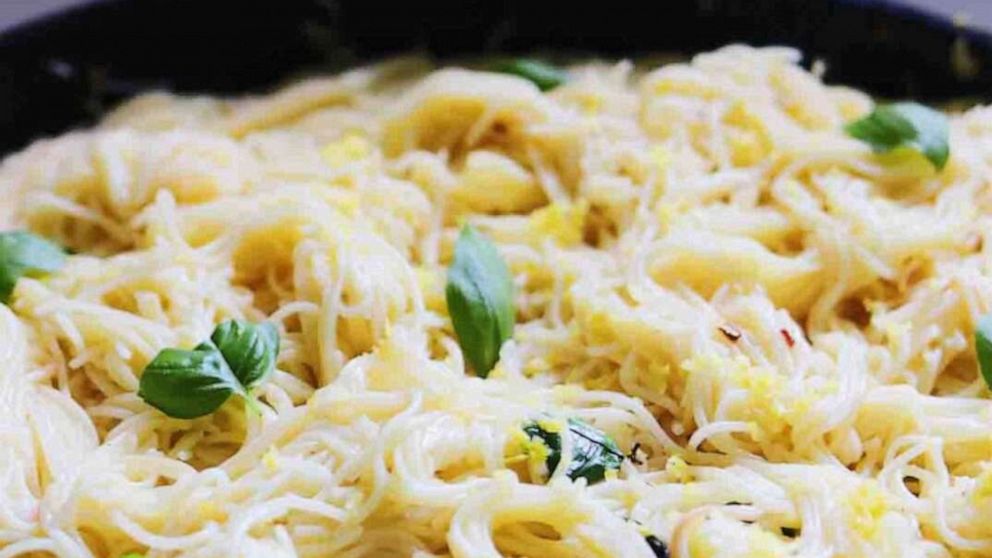 Spaghetti limone, a classic lemon pasta, is certainly not a new concept, but thousands of TikTok users caught on to the trendy recipe in part thanks to Claudia, aka Mammaculinaria, whose version of the dish went viral on the platform last year.
The Italian food creator living in Germany, racked up nearly 11 million views on her dish, which uses capellini or angel hair pasta.
The search term "one pan lemon pasta" now has over 276.1 million views on the video platform.
MacKenzie Smith, the food creator behind Grilled Cheese Social, tried her hand at the now-viral recipe and shared her full instructions, ingredients list and taste test in a recent Instagram Reels video.
Check out Smith's recipe below to recreate this dish at home.
Viral TikTok 1-Pan Lemon Pasta Recipe
Ingredients
Salted boiling water
1/4 cup olive oil
2 tablespoons salted butter
5 garlic cloves, roughly chopped
1/4 teaspoon red pepper flakes
1 pound angel hair pasta, uncooked
3 lemons, zested
1/3 cup lemon juice
1/2 cup fresh basil
Directions
Get a small pot of salted water boiling.
Meanwhile, add olive oil to a large pan over medium heat. Then add butter, garlic and red pepper flakes.
Cook for 3 minutes or so or until the garlic is starting to turn golden.
Add the uncooked angel hair pasta to the garlic oil pan and add two ladles of boiling salted water.
Gently shake the pan so the water can absorb into the noodles. As it dries out, add another 2 ladles of the boiling salted water (or about 1 cup of water) at a time, moving the pasta continuously until the pasta is al dente.
Once it's al dente, turn the heat off and add the lemon zest, the lemon juice and the fresh basil. Toss everything together and season with salt and pepper if needed.
Serve immediately.