In the wake of the stunning assault on the U.S. Capitol, one family-run pizza shop down the street from the scene of the riot has stepped up to provide meals for first responders who are protecting the heart of the nation.
We, The Pizza CEO Micheline Mendelsohn Luhn and her brother, executive consultant and celebrity chef Spike Mendelsohn, spoke to "Good Morning America" about collaborating with dozens of local restaurants to distribute hundreds of meals for National Guard troops, local Metropolitan police officers and other area first responders.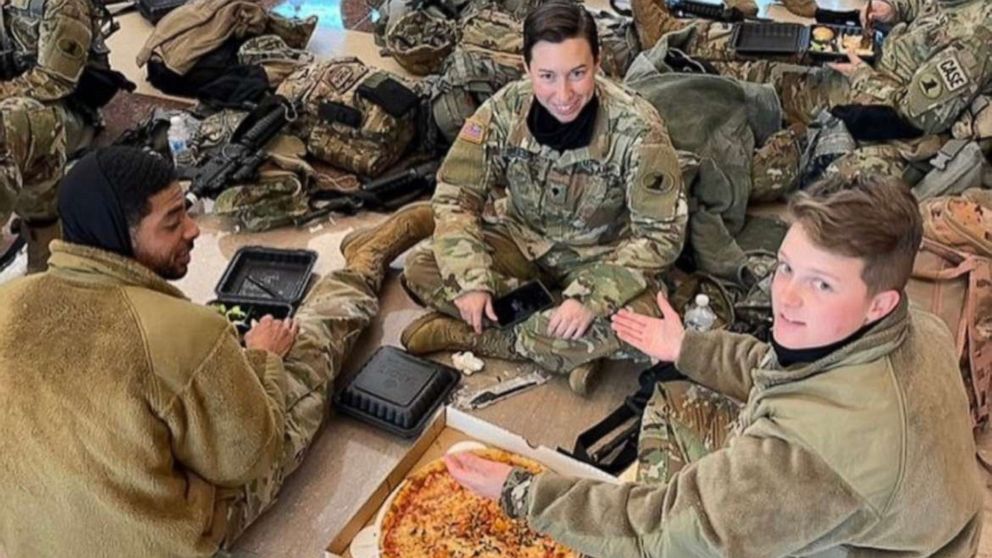 "We're literally a block away from the back of the Capitol. So historically we've been in the middle of many inaugurations, protests, etc," Mendelsohn said. But the insurrection on Jan. 6 "was some of the scariest moments that we've ever witnessed in D.C.," he said. "As residents that live in and around the Capitol, as well as business owners, it just feels like we've been through one thing after another this year."
Their family-owned and operated restaurant initially donated hundreds of pizzas to local leaders to hand out to troops who were sleeping on the floors in the Capitol building, which Mendelsohn said "really kind of struck a chord within my family." His sister noticed that others wanted to contribute and they quickly set up a link on their website to accept donations for more food orders.
"It's been completely overwhelming in the best possible way," Mendelsohn Luhn said of people's donations from across the country. "We are providing restaurants money that supply the food. Even restaurants that have been so hard hit from COVID have offered to donate meals."
Their team is helping to provide hot meals for breakfast, lunch and dinner with their sister restaurant Good Stuff Eatery, as well as other local eateries including PLNT Burger, Maketto, Breadsoda, CHIKO, RASA, Pizzeria Paradiso, RIS, Sticky Fingers, Eats & Sweets, Cane, The Duck and The Peach and District Doughnuts. The team said it has helped feed 2 to 5,000 people per day with the donations and food orders coming in.
"It really started with us talking to some of the National Guard troops that came in and figuring out that they could use some breakfast items and they could use some dinner items and it was kind of a snowball effect from there," Mendelsohn Luhn said of how they got 25 restaurants involved, adding that they're signing up more every day. "This is what we're about -- a community."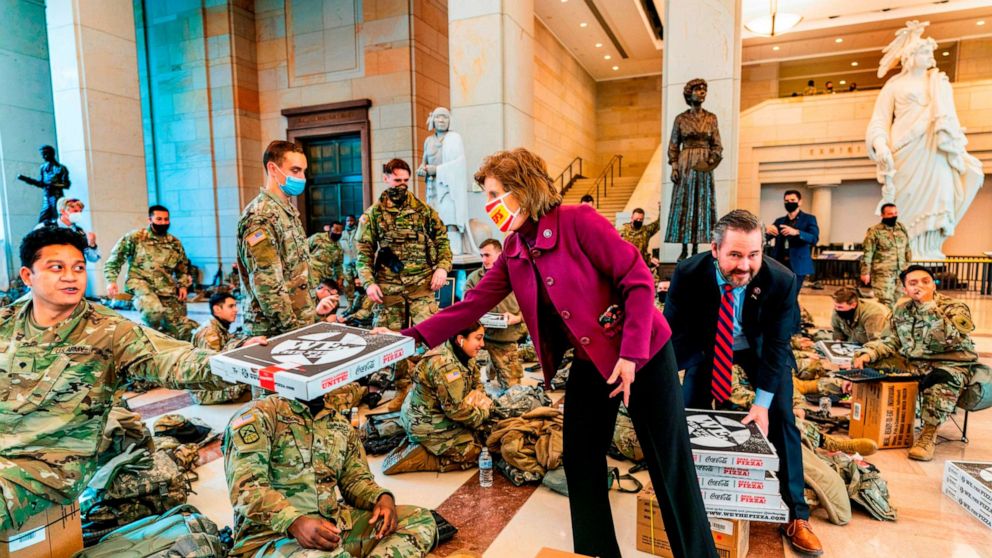 What we're going right now is very bipartisan...both sides of the aisle are pouring in with contributions for the troops that are protecting our democracy
"For the restaurants in the shadows of the Capitol, it's almost like added insult to injury with the COVID pandemic, the protests and the rioting. It's like, 'When do we get a break?' So I think that's why you're seeing this community come together in this moment," Mendelsohn explained.
With the constant headlines and conversations about restaurant closures, industry layoffs and other negative repercussions of COVID-19 shutdowns, Mendelsohn Luhn said "it's nice to be doing the hospitality" part of their job right now. "It has been a real nice moment for our family and for everybody that's participating," she said.
She continued, "In a week that restaurants are normally so busy because everyone's so excited for the inauguration with parties and catering, this year the city is essentially shutdown with barriers everywhere. It's kind of nice to be able to do some good, to be able to give back to the troops, but also to the restaurants in the city."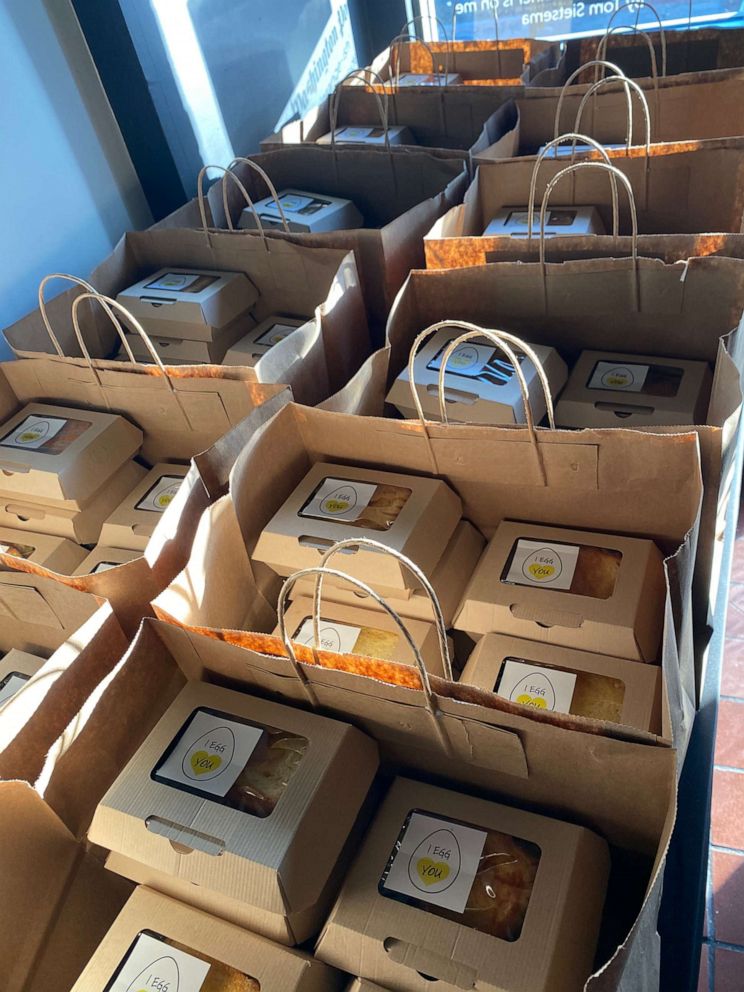 Mendelsohn, who is also the chairman of the DC Food Policy Council (DCFPC), said for an industry that has already experienced such lows during the pandemic, "sometimes all it takes is a little bit of a breath of fresh air to kind of reverse the momentum."
"I hope this is just the beginning and we're going to keep pumping this positivity into the restaurant industry. And also with the switch of administration I'm pretty confident that it's gonna be, 'let's come together, let's heal, let's support each other,'" he said. "What we're doing right now is very bipartisan. People from all different backgrounds on both sides of the aisle are pouring in with contributions for the troops that are protecting our democracy right now."
He added, "We're welcoming them here and we're giving them some food that they wouldn't have, some local eats. We're showing our appreciation and I think it's really brightening up their day while they're here doing these uncharted times for our country."
Mendelsohn said he's "been fortunate to be at the restaurant when there's been pickups by the National Guard, the armory or Capitol Police, and there's so much graciousness."
While they both recognize the need to help first responders, Mendelsohn noted that organizations like DC Central Kitchen and Food Rescue US "do this kind of work every single day, day in and day out, and work really hard to help directly feed the homeless."
"We are very well aware of the homeless situation in and around the DC area and across the nation and all of these restaurants are at the forefront to solve this issue of getting food to the homeless," he said.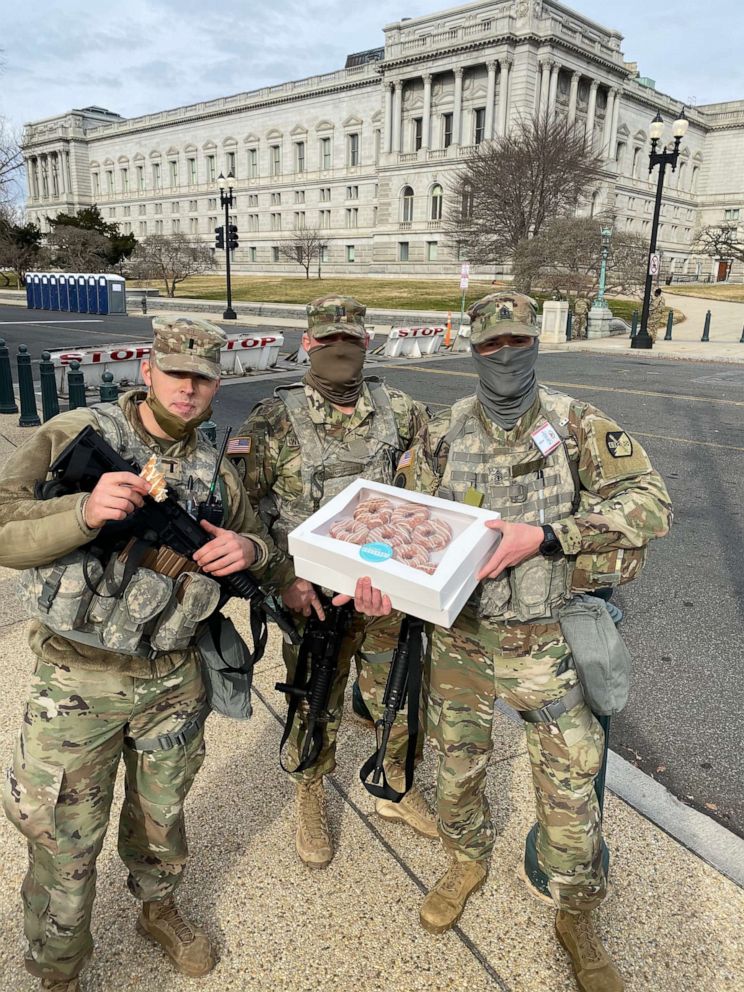 Although the hospitality industry has largely missed out on important celebrations and fun personal interactions with customers this year due to indoor closures, Mendelsohn Luhn said that their latest efforts have still brought about other "beautiful" moments.
"A mother reached out and said, 'I'm donating a couple pies because my son is there and I want him to have pies.' Spike and I got choked up," she said. "Because we realized we are the vessel for that connection. And it just makes us so happy to be able to do that."