How small businesses are coping with coronavirus
While social distancing and quarantines are key to stopping the spread of COVID-19 and maintaining public safety, they're having a detrimental ripple effect on small businesses.
"These mandatory restaurant closures are going to be devastating on local restaurants, other small businesses and all the [people] that they employ," Andrew Rigie, the executive director of the New York City Hospitality Alliance, told "Good Morning America." Restaurants and bars "are vital to the economic footprint and the social fabric of [any] city, and [they] are being decimated."
The U.S. has more than 1 million restaurants that employ about 15.6 million people, according to the National Restaurant Association.
"More than 70% of these restaurants are small businesses that support their local communities," the National Restaurant Associated added. "These local restaurants run on razor-thin pre-tax margins, and they are facing an unprecedented cash flow crisis."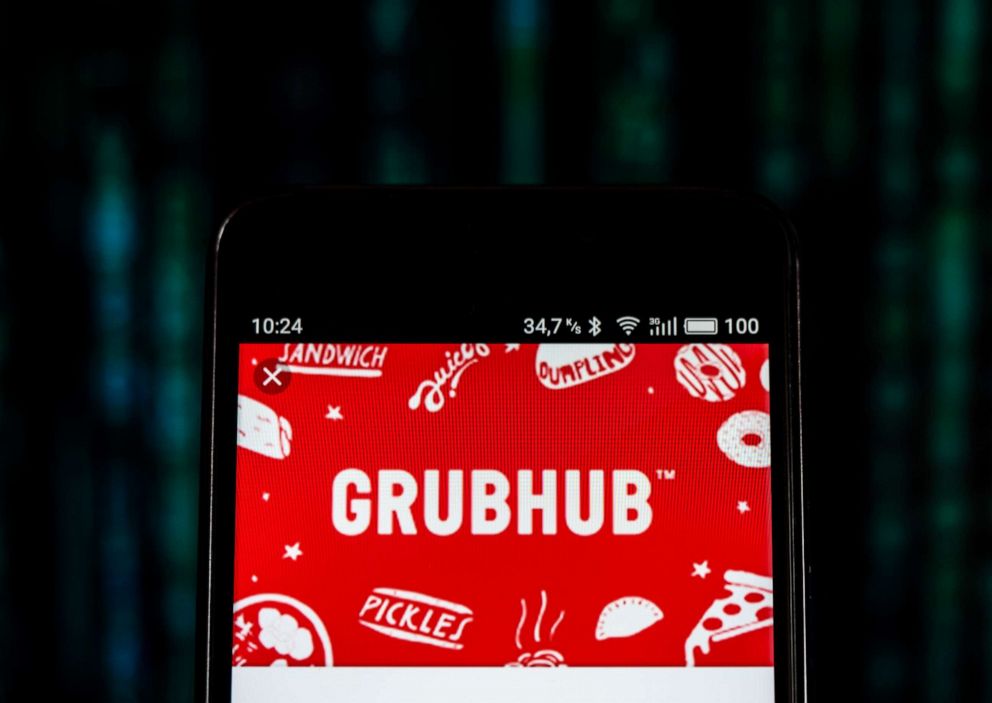 Collateral damage
On Monday, as the number of national coronavirus cases climbed above 4,000, President Donald Trump issued stricter guidelines to stop the spread of the disease, calling on Americans to avoid gatherings of more than 10 people, encouraging schooling from home and avoiding eating and drinking in public.
At the city and state level, the mandatory closures lead to takeout- and delivery-only policies going into effect in New York, New Jersey and Connecticut, along with similar measures in Illinois, California, Ohio, Massachusetts, Washington, Louisiana, Maryland, Pennsylvania and Rhode Island.
Although safety is the priority, this could mean trouble for your favorite family-owned restaurant.
To aid those affected locally, the New York City Hospitality Alliance is fighting for an immediate city-wide rent freeze and suspension of the city's eviction court.
Pete Wells, a restaurant critic for The New York Times, wrote: "I see two possible futures for restaurants. In one, state and local governments across the country move rapidly to help them survive the closings and get going again when that's safe. In the other, bankruptcies cascade across the economy, and people are out of work in numbers this country has not seen since the 1930s."
Those, along with waived delivery fees, are very important changes that can be made to help those who are affected, Rigie told "GMA."
In fact, Grubhub, Postmates, Uber Eats and DoorDash are among the third-party delivery apps cutting or adjusting their commissions and delivery fees during the pandemic.
"Today, we find ourselves in an unprecedented situation, one that requires all of us to take measures above and beyond what we previously could have imagined," Tony Xu, CEO and co-founder of DoorDash, said in a statement. "As the spread of COVID-19 continues, some of the most vulnerable people within the communities we serve are at risk. We are joining forces with community organizations to deliver an estimated one million pounds of groceries and prepared food."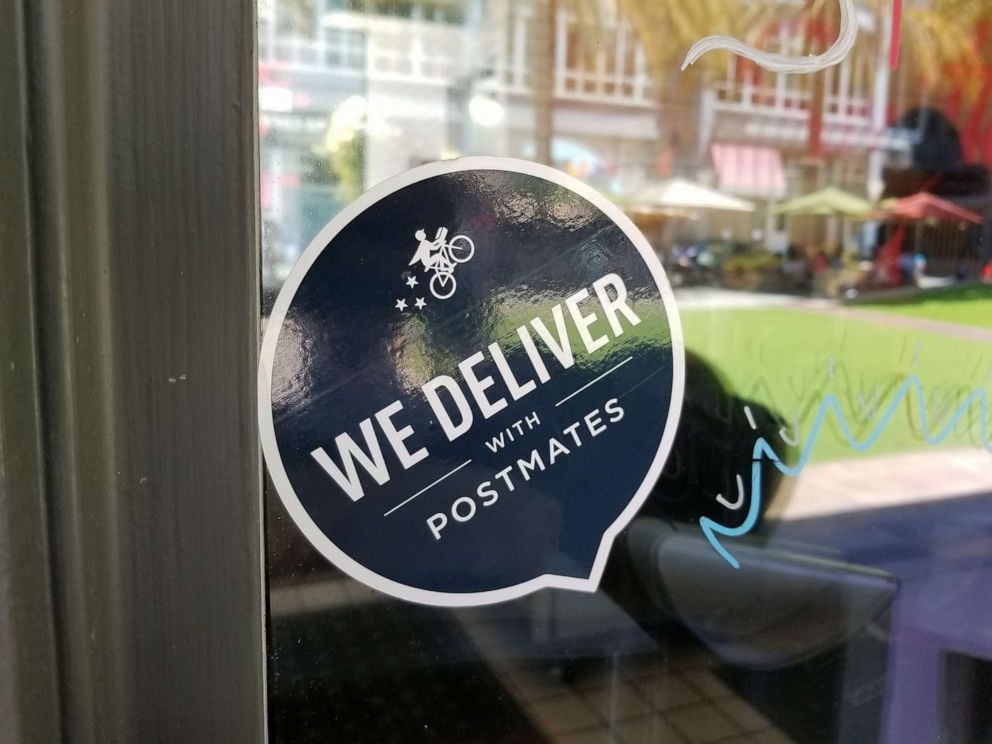 How you can help
Rigie said directly dialing your favorite restaurants also may help.
"Or order directly through their website. If restaurants offer gift cards or other types of merchandise, go purchase them, help support them," Rigie added. "These are cashflow businesses … so if there's no money coming in, there's no money going out."
Jaymee Sire, a food and travel blogger from Brooklyn, New York, agreed that gift cards and direct order are ways to help. She also added that it's important to stay up to date with your favorite restaurants, as they may be offering specials and promotions.
"[One restaurant] you can get a bucket of 20 meatballs with sauce. [Another restaurant], if you make an order over $100, they'll throw in two rolls of toilet paper, stuff like that," Sire said.
One restaurant getting creative is Puesto in San Diego. Alexander Adler, a co-founder, said that, typically, the six locations served more than 5,000 guests on an average day. But for some of those spots, that had declined about 50%.
Now, under the direction of California Gov. Gavin Newsom, they are closed, Adler said
"The coronavirus pandemic has been one of the toughest crises we have had to endure as a company," Adler said. "The most important thing we can't stop thinking about is how this will affect our team, which is family to us."
To help mitigate the devastating financial loss, remain safe and support the community, Puesto launched an ad-hoc delivery service via Postmates called Puesto Cares. Through this service, Puesto is delivering a variety of cooked and uncooked food items that can be useful to others who are under quarantine, and at no delivery cost.
"It was one small way we are able to support our communities and help feed them for the next couple days," Adler told "GMA." "It was a tough day yesterday, but ended on a somewhat positive note with over 500 bags going out."
Rigie, Sire and Adler all acknowledge that it is a privilege to be able to order food support local businesses in times of crisis, yet still believe it's imperative that those who can should continue, whether it's actual food orders, buying gift cards or writing long-overdue positive reviews online.
"Please be supportive of your communities as a whole," Adler said. "Each and every business is hurting. If you have the ability to support your favorite local restaurant and business, please do so."