As the U.S. has seen a rise in coronavirus cases, food producers and grocery stores are working to stay ahead of shoppers' needs.
Many manufacturers that were caught off guard by the crush of demand during the initial COVID-19 outbreak have upped production in hopes of avoiding any potential shortages.
General Mills has added 45 external production lines to boost its manufacturing, and Campbell Soup spent $40 million to produce more of its Goldfish crackers and chip products.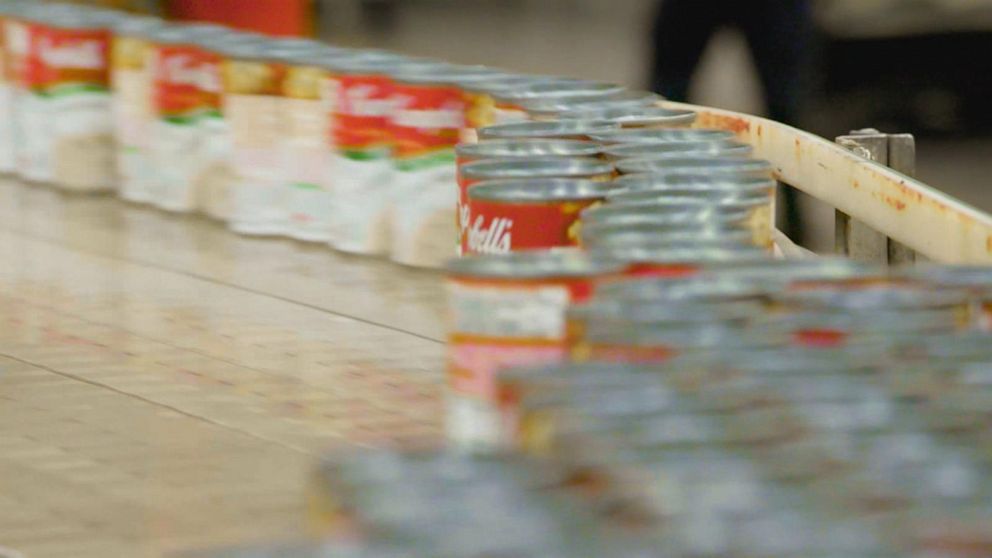 Experts said that this time around, empty shelves might be different than the ones that were bare last time.
Centricity, a company that tracks online searches and e-commerce, found that the demand for baking goods is up 3,400% from this same time last year, as well as searches for spices.
Mike Brackett told "Good Morning America" that those are key ingredients for homemade meals that may be helpful for first-time cooks.
"A lot of millennials perhaps hadn't done a lot of cooking before because they hadn't had to," Brackett said, adding that shoppers are searching for "spices, feel-good items [and] slow cooker-type of items."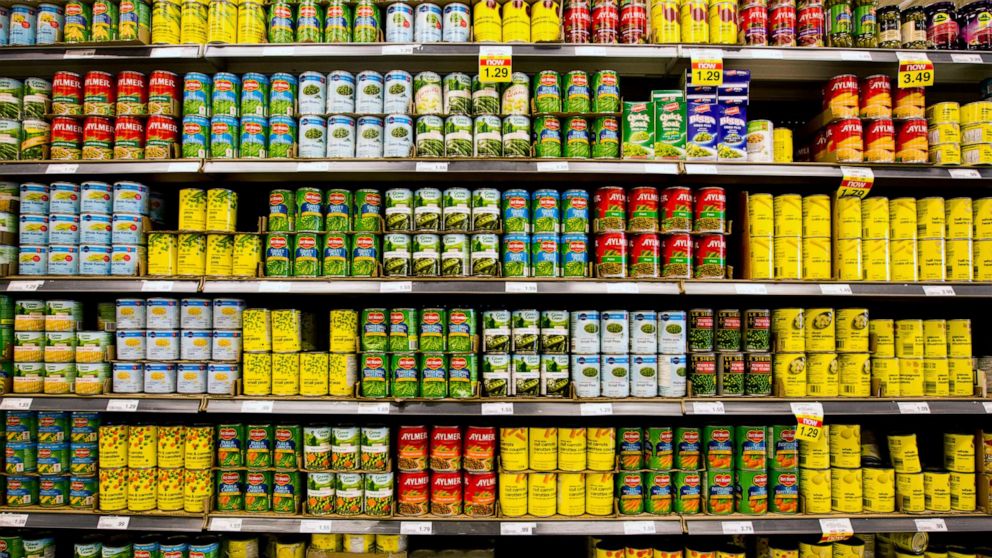 His company has also seen spikes in searches for items that can be prepared early ahead of the upcoming holidays so that they can avoid potentially crowded stores on the big day.
"Whatever can be frozen or whatever is non-perishable that you can safely keep into the holidays. We're seeing a lot of that," he said.
Stew Leonard, the CEO of his namesake Northeast grocery store chain, told "GMA" they his stores recently "noticed an uptick" in customers stocking up on products.
"You're seeing huge spikes in tuna fish," Leonard said. "Pizzas are huge. The pizza dough is really big. All the comfort foods."
When the pandemic first hit, Leonard said many suppliers weren't ready for increased operation, but this time he is confident that he's prepared for the months ahead and has bulked up on stock.
"We've checked with all our suppliers. They've assured us that all these shelves in here will be full," Leonard said.
"I have a new appreciation for toilet paper during this," he said of the product that flew from shelves early on. "We're not going to be caught flat-footed on this one again."