Although it's never cheap to throw a party -- especially with food inflation up 11.8% on groceries -- this Super Bowl Sunday, consumers should capitalize on price declines, shop smart and use the below trends and tips to come up with a cost-saving game plan.
Food inflation hit consumers hard last football season, but heading into the big game there are signs of relief on popular game day grub.
Several fan favorites from chicken wings and avocados to sirloin steak are all less expensive than they were a year ago, a new report from Wells Fargo chief agricultural economist Michael Swanson, Ph.D., showed.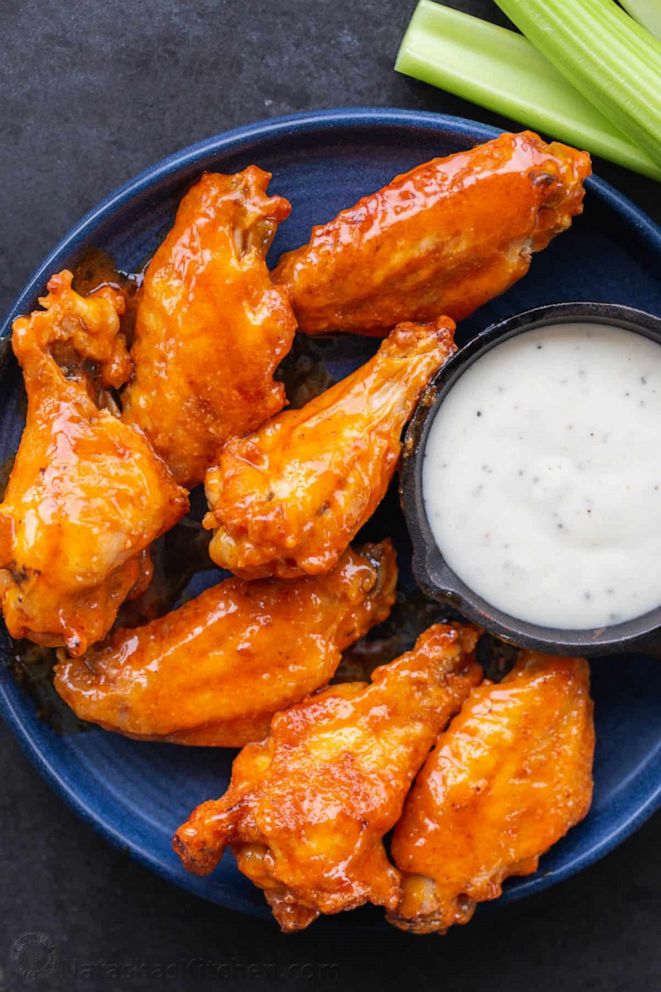 Last year whole chicken wings sold for $3.38 per pound and now have dropped to $2.65, according to the USDA National Retail Report. Whether you go for lemon pepper or buffalo, the price of the Super Bowl party staple is down 22% from January 2022.
With the cheaper price point, the National Chicken Council projected wings will be consumed in record-breaking quantities -- a staggering 1.45 billion drums and flats -- during Super Bowl LVII weekend, a 2% increase from last year's report.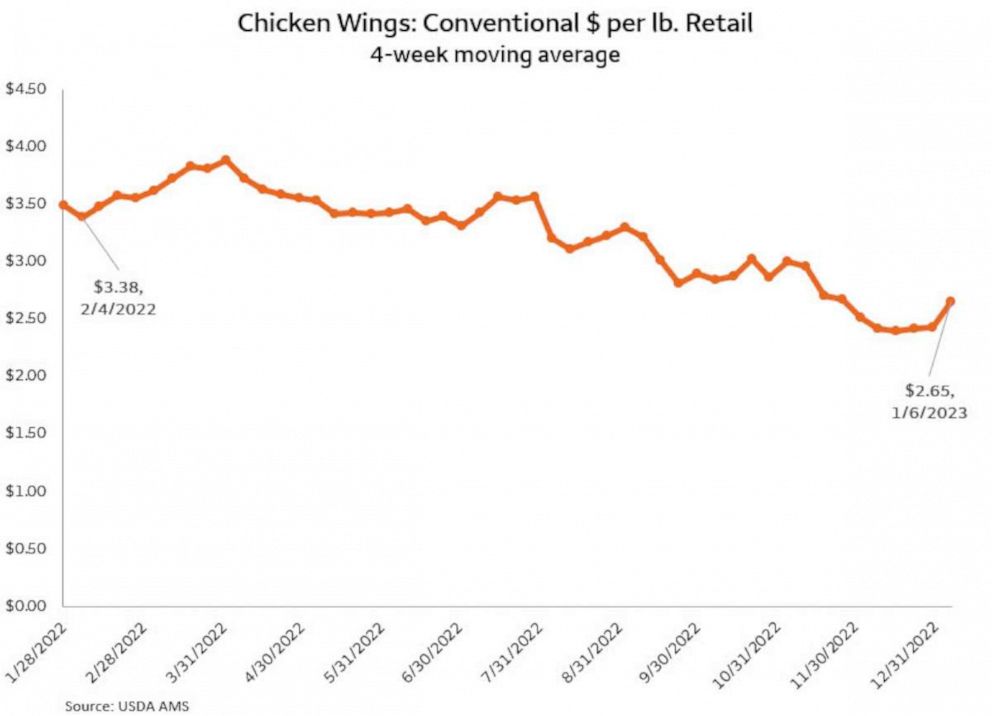 "The two main reasons are more favorable prices and more people getting back to normal and gathering for the Big Game, whether at home or at a bar/restaurant," NCC spokesperson Tom Super said in a statement. "Both wholesale and retail wing prices are down double digits from a year ago, according to USDA, and consumers are seeing a lot more features and promotions."
Additionally, thanks to a strong crop and supply of avocados this year, the produce is predicted to be a better bargain with a 20% price decline as reported by the USDA Agriculture Marketing Service.
Trae Bodge, smart shopping expert, told "GMA" that shoppers with a wholesale club membership should utilize it. "It's certainly a great opportunity to buy in bulk because you can save 30 to 40%," Bodge said.
Swanson also shared additional tips for shoppers to keep costs low during the game.
Tips to save on your Super Bowl party menu
Look for deals and discounts on wings at the grocery store as well as favorite local restaurants offering promotions on orders, especially if you can place it ahead of time.
Help yourself to hamburgers and beef. With sirloin steak prices down by nearly $1 per pound since last December, according to the most recent retail data, and hamburgers down from their high point on July 4 last year, sliders or Philly cheesesteaks won't break the bank.
Don't miss the dips. Along with avocados for guacamole, shoppers will have plenty of smart shopping options with other favorites like salsa and hummus, which remain relatively valuable options.
DIY veggie trays. Save on some carrots and celery by opting for the whole vegetable and slicing it yourself with per-unit prices lower than the pre-packaged or ready-to-eat options.
Bye bye beer. The typical drink of choice for football games has seen an 11% price increase from a year ago. But with wine and spirits up just 3% and 2% respectively, shoppers can save on alcohol with a batched cocktail like punch or sangria instead.
"Aluminum shortages are causing some price increases on canned items like beer," Bodge explained. "I would recommend looking for a bottled option instead if you are experiencing that price increase in your specific area and that would apply for soda and pop as well."
Super Bowl recipes to stay on a budget
A few top food creators, recipe developers and cookbook authors shared some favorite budget-friendly foods with "Good Morning America" that are perfect for a cost-conscious Super Bowl weekend.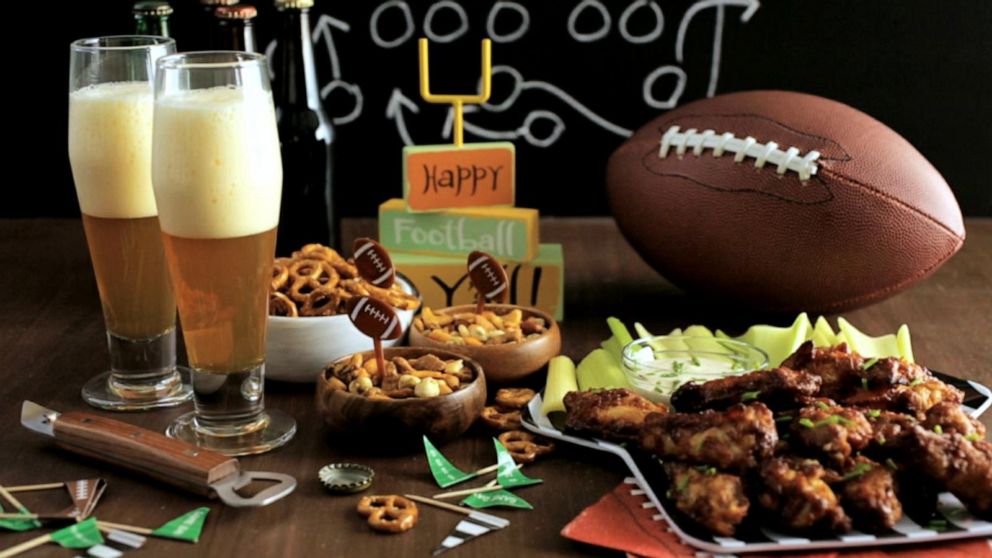 Natasha Kravchuk of Natasha's Kitchen and Maya Krampf of Wholesome Yum, both suggested taking advantage of cheaper chicken wing prices for an affordable and classic appetizer.
The Seasoned Mom, Blair Lonergan, said these homemade soft pretzels with her beer cheese dip recipe or your favorite mustard are a great snack to save some dough.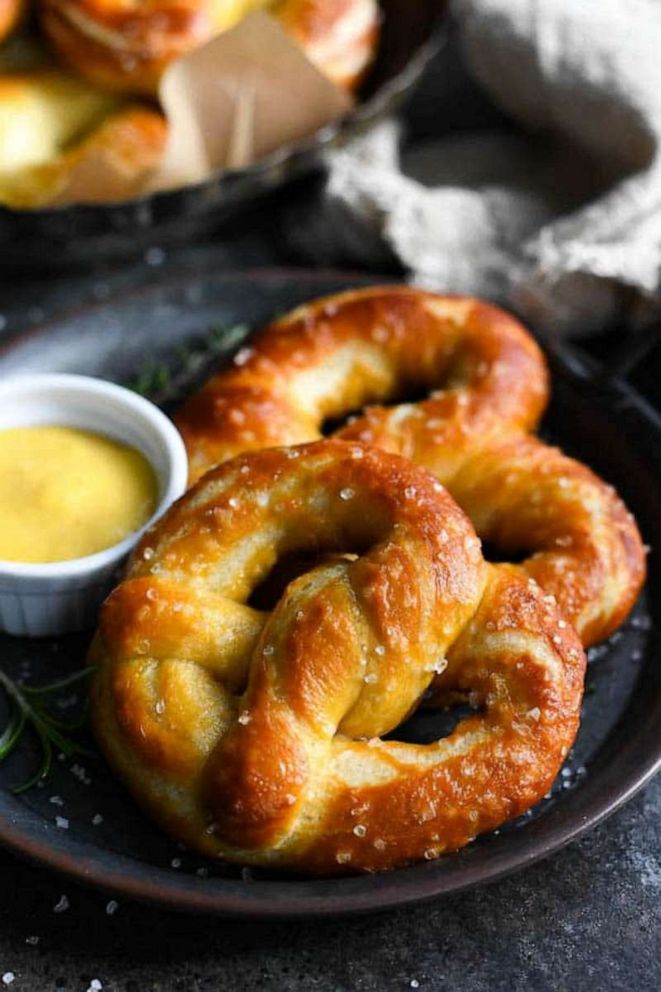 "It doesn't get much cheaper than homemade soft pretzels that don't require much more than yeast, flour, water, sugar, and salt," she said. "You can prep the dough in advance, and bake the pretzels while your guests enjoy the game."
Lonergan also said the pretzels are delicious with a bowl of chili and shared this recipe for an affordable, one-pot meal to feed a crowd.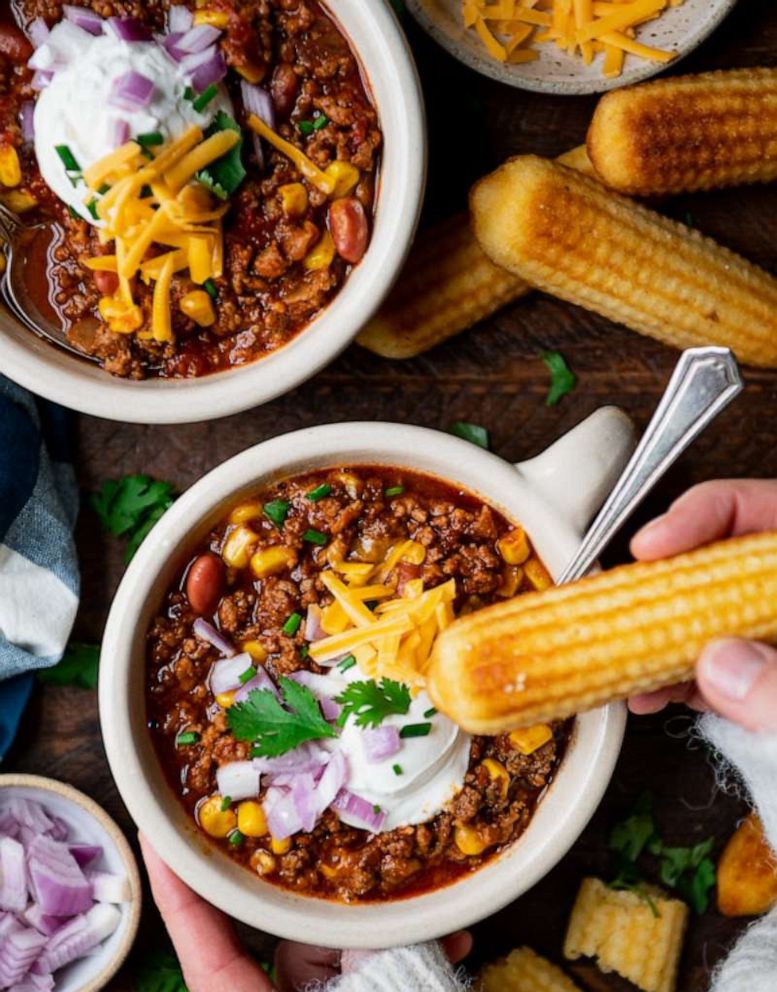 "Set up a toppings bar and let your guests serve themselves. You can never go wrong with this filling, flavorful, game day treat," she said. "Soups, stews, and chili recipes are also good options, because you can feed a large crowd with a relatively small amount of meat. When combined with beans, corn, and other veggies, a little bit goes a long way."
Lonergan also suggested considering "less-expensive cuts of meat for a main dish option. For instance chicken wings are incredibly affordable, and so are certain varieties of ground beef and ground turkey ... The budget-friendly options are just as delicious when prepared properly."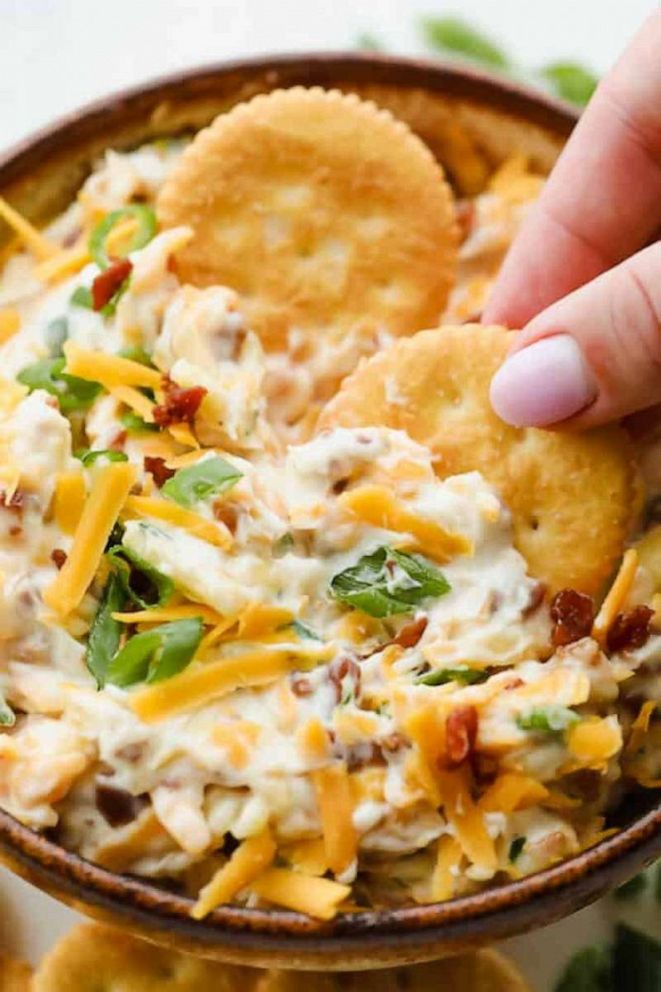 Alyssa Rivers, aka The Recipe Critic, told "GMA" that this five-ingredient "million dollar dip" combines bacon and cheese for a perfect game day bite. Plus, it's ready in just five minutes, so it's a no-fuss recipe.
"To keep things simple and affordable for game day, I like making recipes that use pantry staple ingredients," she said. "Dips are always a great way to do this and once you throw in some crackers or pretzels to go with it, they can go a long way and serve a big crowd."
"Well Plated" founder and cookbook author Erin Clarke suggested an air fryer baked potato recipe.
"Potatoes are always a budget food, but transcend into delectable territory with this air fryer method of cooking them. They come out crisp on the outside and fluffy on the inside," she said "Add cost-saving toppings like bacon bits, sour cream, cheddar or scoop out the insides to have crispy potato skins and add toppings from there. Possibilities are endless with this one."