How to grill just about anything this summer
If you can toast it or roast it, you can grill it!
That's the rule of thumb that New York Times food columnist Alison Roman uses when it comes to deciphering what you should and shouldn't cook on the grill.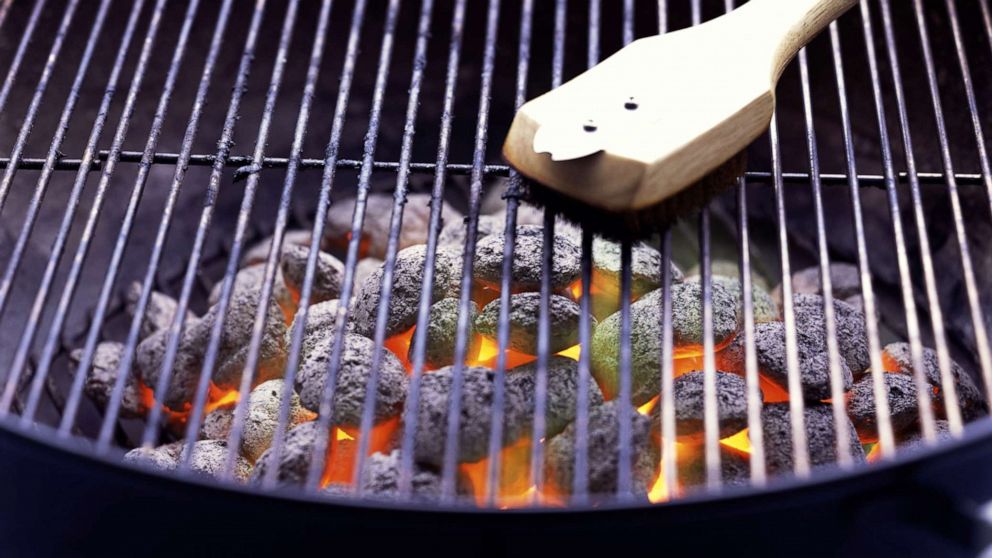 Roman, who is author of the bestselling cookbook, "Dining In," showed "GMA" how to make three surprising dishes -- fruit, a wedge salad and dessert -- on the grill using ingredients you might not think would work.
Here are three dishes Roman recommends trying out on the grill this summer.
In many of the recipes she creates, Roman says she always likes to give alternative instructions for roasting and grilling because at the end of the day you're just cooking something over high heat. Grilling is her favorite kind of cooking method, she added, because the heat is so much more direct.
Grilled melon with ham and spicy honey appetizer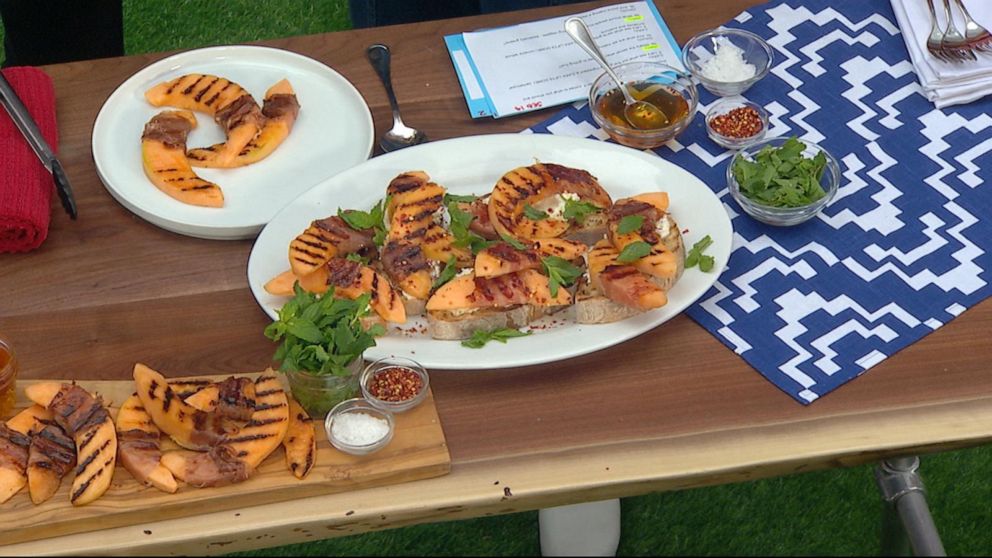 When it comes to grilling fruit, you want to go for fruits that are firm, according to Roman. You don't want anything that's going to get mushy or fall through the grates.
Think melon, peaches, pineapples, etc., Roman says. Definitely don't try grilling a raspberry or blueberry! And, "you want to use high heat" she explained.
Grilled melon with ham and spicy honey is a great summer appetizer, according to Roman. Once you've grilled the cantaloupe, wrap it in speck or prosciutto then drizzle it with spicy honey, a flakey salt and lots of pepper. Serve it with grilled toast and a side of ricotta.
Grilled wedge side salad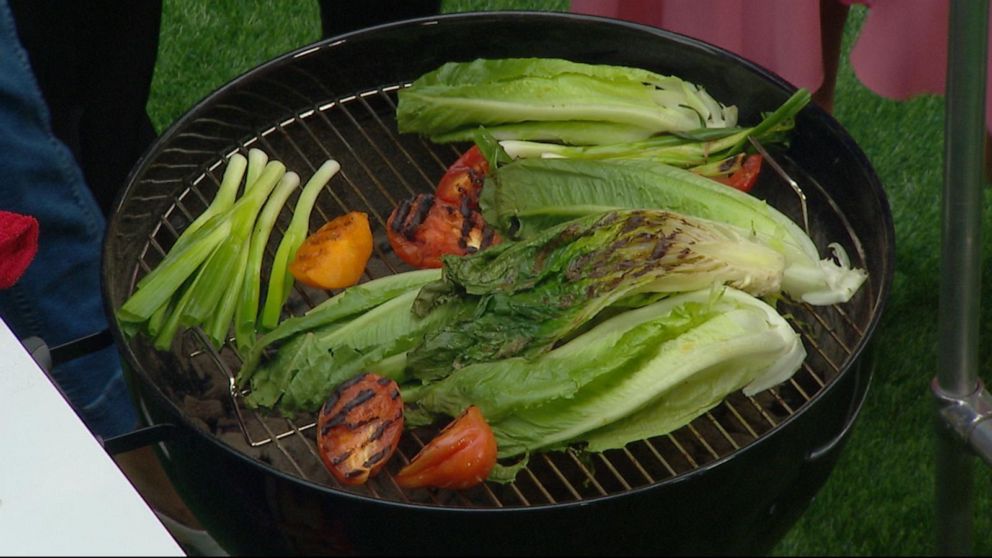 Next up, Roman demonstrated how to make a grilled wedge salad with romaine lettuce, tomatoes, scallions and thick-cut bacon.
Roman says she loves grilling greens -- such as kale, iceberg lettuce, and more -- and avoiding delicate greens. Also when grilling greens, you want to grill just one side because the goal is to get a charred, smokey flavor on the outer parts while keeping the rest crispy and cool. The same thing goes for veggies like tomatoes.
A grilled wedge salad with thick-cut bacon makes a great side dish. Simply grill everything -- the bacon, tomatoes and scallions -- then casually assemble it on a large platter and dress it with a sour cream, yogurt, and/or your chive dressing of choice and top it with tons of fresh herbs.
Grilled cake with fruit dessert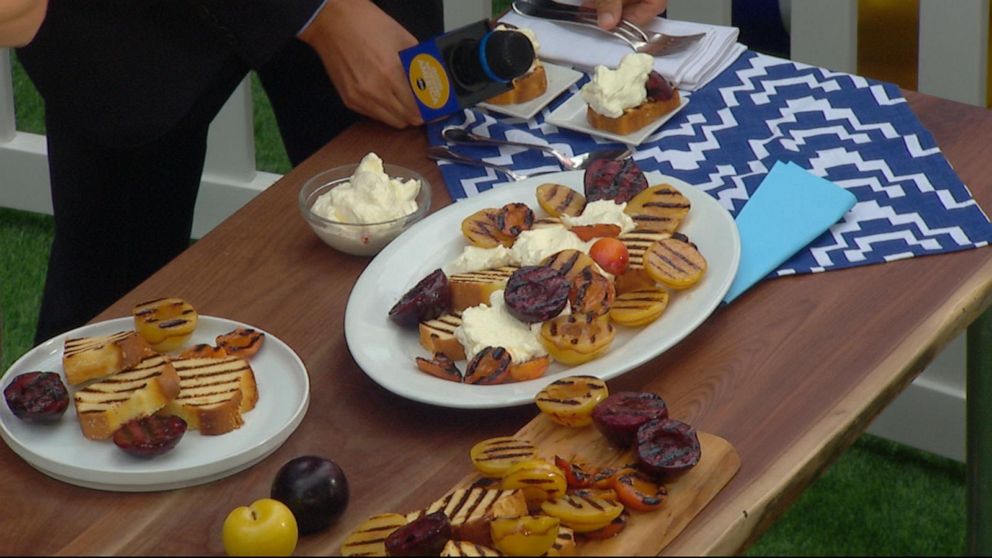 Finally, dessert time!
When it comes to making desserts on the grill, Roman recommends using your grill like a toaster. There's no need to inside to toast your desserts, simply throw your angel food cake, pound cake, short cake or biscuits write on the grill to get that nice toasty exterior.
Roman grilled the angel food cake with grilled apricots and plums. Serve it over ice cream or with whipped cream!
If she's cooking meat before hand she will keep the protein to one side of the grill so that dessert can go on a clean grate.