Merriam-Webster defines grimace as "a facial expression usually of disgust, disapproval," but at McDonald's, it's the name of a large blob-like purple character with a big grin, often seen alongside pals Ronald McDonald and the Hamburglar.
Grimace gets a Birthday Meal at McDonald's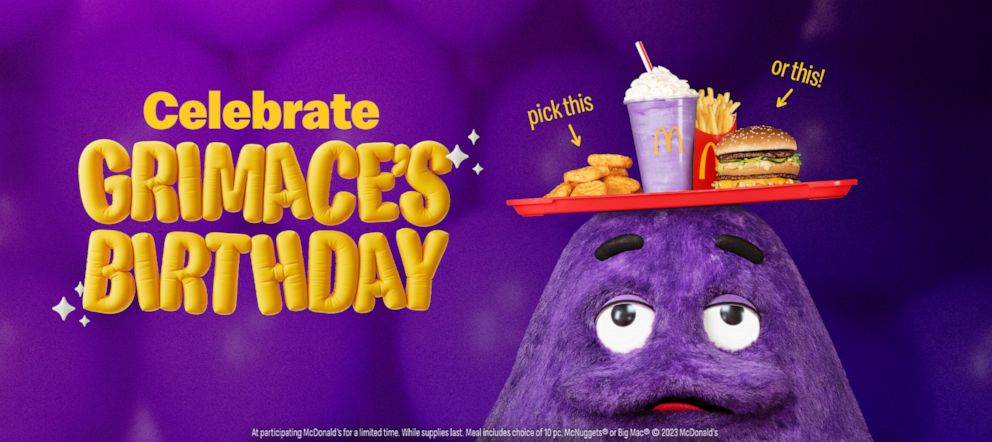 Now, to celebrate the fast food brand's nostalgic character's birthday, McDonald's is launching the Grimace Birthday Meal, available starting June 12.
The meal features a new limited-edition purple shake, "inspired by Grimace's iconic color and sweetness," McDonald's said in a press release. It also comes with customers' choice of a Big Mac or 10-piece Chicken McNuggets, and french fries.
"Our fans have amazing childhood memories of their birthdays at McDonald's and Grimace's Birthday is all about paying homage to the amazing, fun moments we all share," Tariq Hassan, Chief Marketing and Customer Experience Officer at McDonald's said in a statement. "We're excited to put a modern spin on these memories to continue to drive McDonald's relevance with a new generation. Grimace is the perfect lovable icon to have McDonald's meet our fans at the intersection of nostalgia and culture."
Who or what is Grimace?
In a 2021 interview with Canadian news outlet CBC, veteran franchise manager Brian Bates unofficially answered a question many fans of the Golden Arches may not have even known they had. What is Grimace?
"He is an enormous taste bud, but a taste bud nonetheless," Bates told CBC.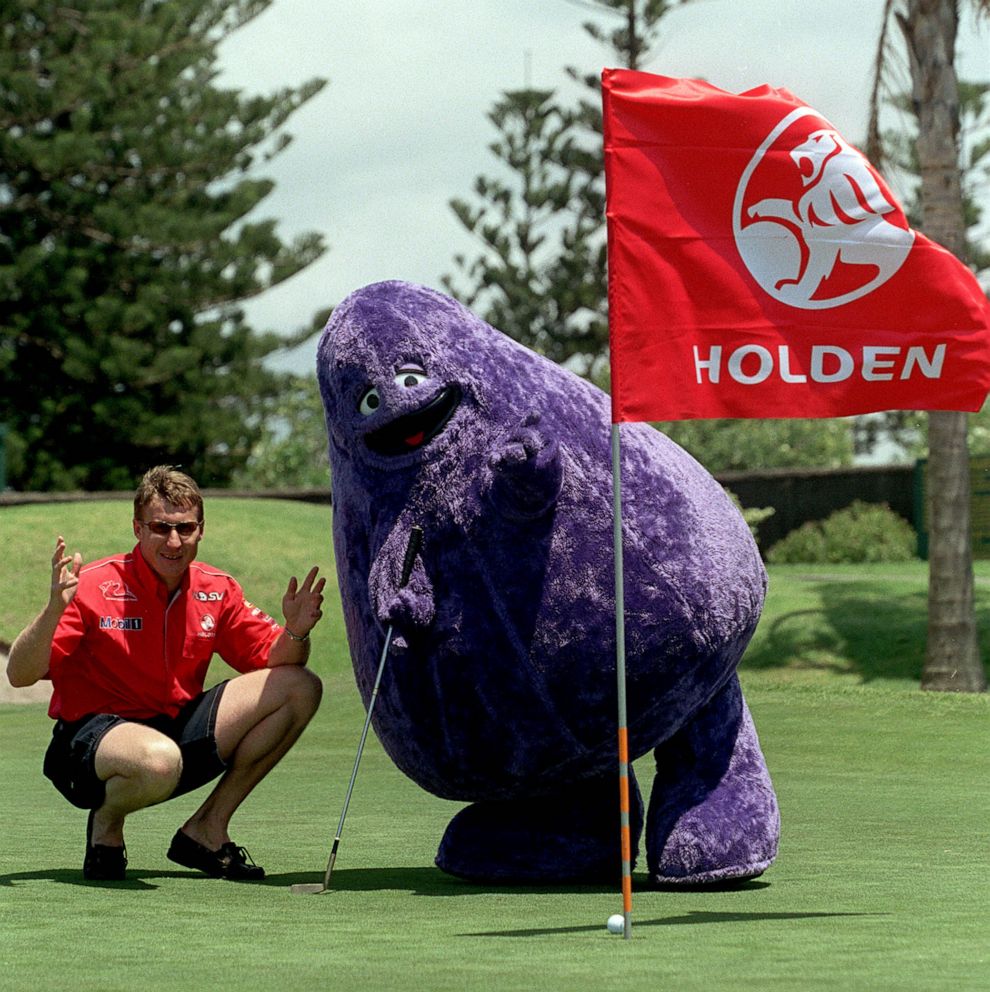 The "outstanding manager of the year" who was recognized by the company for his leadership throughout the challenge of the COVID-19 pandemic has worked at McDonald's for 10 years at seven locations.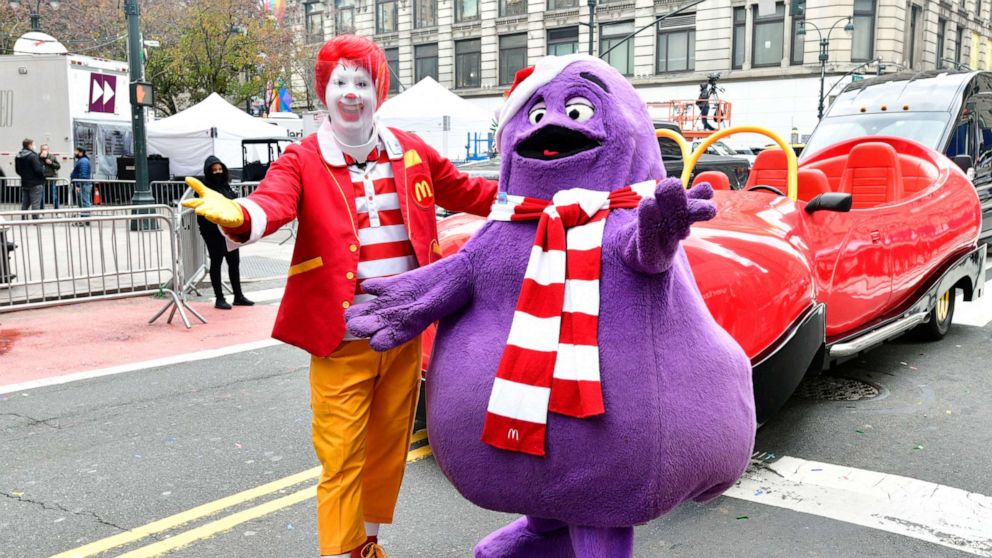 McDonald's previously claimed the friendly looking amorphous character was "the embodiment of a milkshake" in a 2012 tweet.
"Good Morning America" did not received further insight or comment on the character's identity from McDonald's.
One representative clarified that the McDonaldland character has not been actively utilized by the brand in a few years.
An earlier version of this story was first published Sept. 7, 2021.