How to make whipped coffee at home
"Whipped coffee" is the latest trend to take over the coffee world as people are whipping up this caffeinated creation during their extra time at home amid the coronavirus outbreak.
The light and airy coffee drink, known as Dalgona, comes from South Korea and has gone viral on social media. The coffee drink recently landed on TikTok's trending page with over 312,000 videos using the hashtag #whippedcoffee.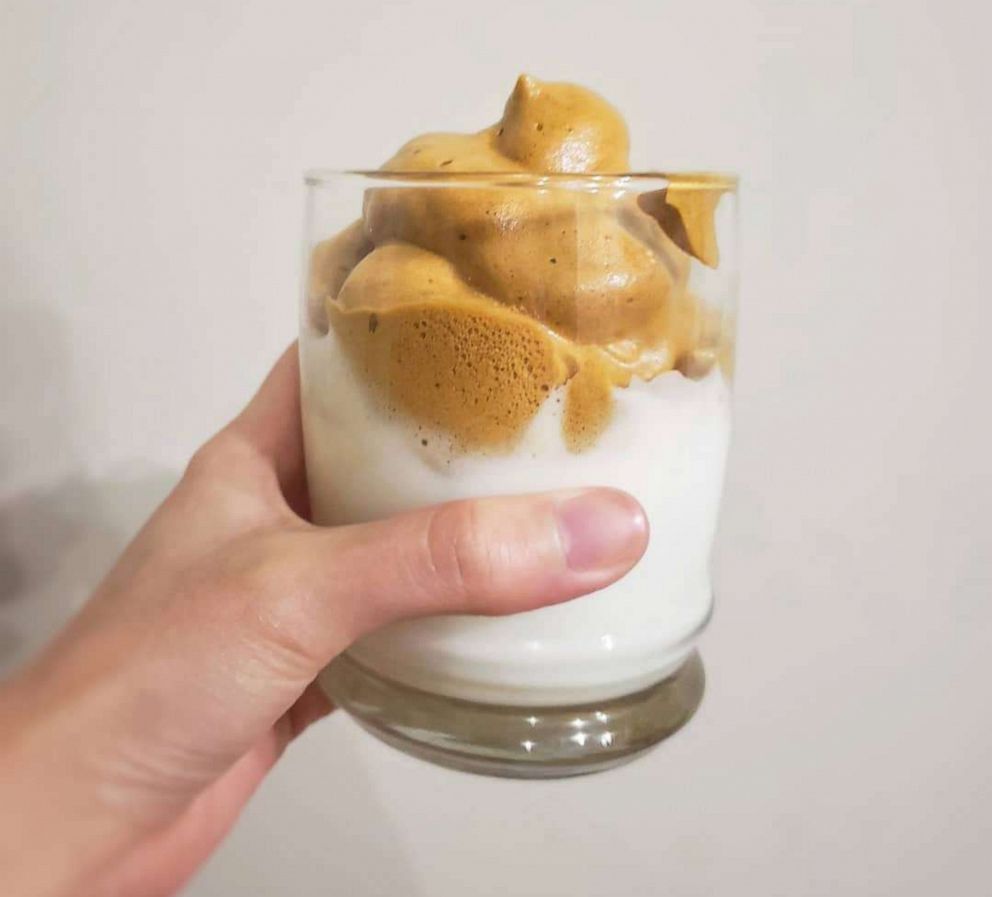 Food blogger Karly Giang was on board with the four-ingredient coffee trend.
"It's not only aesthetically delectable, but it is also dangerously addictive if you're a coffee lover," Giang told "GMA." "You can definitely taste the caffeine in the whipped coffee, and I recommend drinking it using a straw."
Want to try out the trend for yourself? Check out the easy instructions below.
Ingredients
2 tablespoons instant coffee
Directions
Whip together the instant coffee, sugar and water for 5 minutes until it appears thick and foamy. Then pour over your choice of milk. (You can make this drink hot or iced.) Make sure to snap a photo for social media, mix and enjoy!
Bonus tips
Cookbook author Tieghan Gerard suggests adding spices like cinnamon or a splash of vanilla to enhance the flavors.
She also says you can make a "mocha whipped coffee" with warmed chocolate milk or milk mixed with hot cocoa mix.