Cookbook author Jake Cohen shares how to make everything bagel seasoning
From food editor and test kitchen director to culinary social media creator and now cookbook author, Jake Cohen is a "modern mensch" bringing Jewish culture and cuisine to a new generation.
To help home cooks get to know the hilarious, vibrant and authentic man behind the pages, "Good Morning America" caught up with Cohen ahead of the book's release on Tuesday.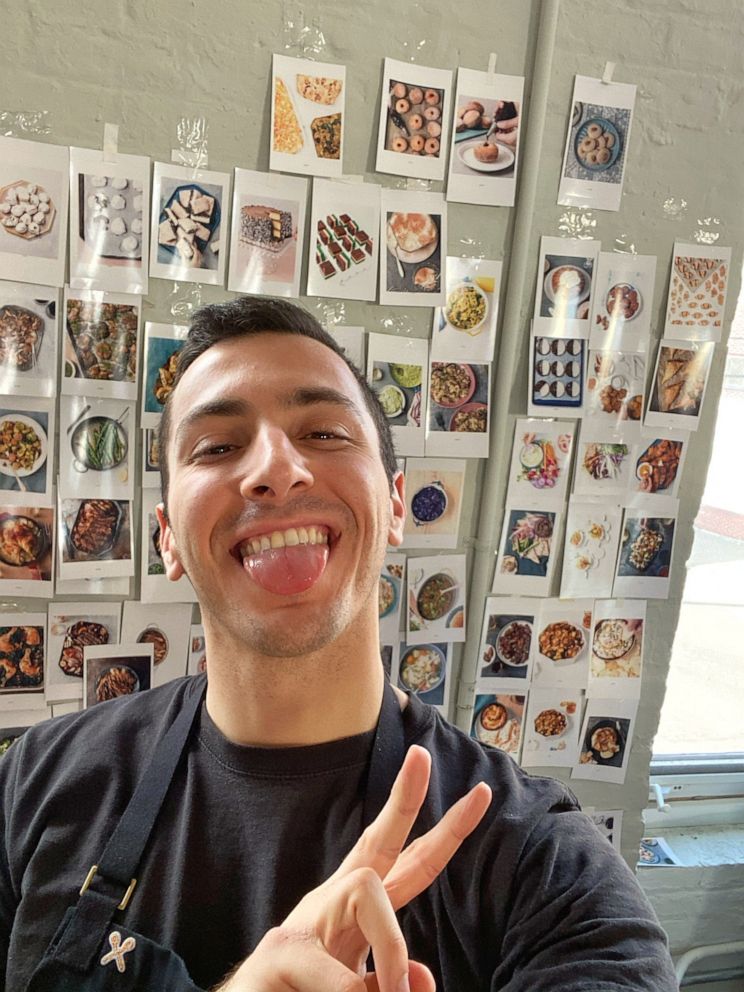 "This book is super personal reflecting stories of my family, my relationship and my journey to deeper understanding of my Jewish identity," Cohen said. "When I met my husband, an Iraqi-Persian Jew, we began a journey of exploring each other's very different food cultures and traditions and how we were going to blend the two. Though neither of us grew up celebrating Shabbat, we started hosting friends and loved ones on Friday night to build community all through Jewish food and ritual."
"Jew-Ish: A Cookbook: Reinvented Recipes from a Modern Mensch" includes an array of thoughtfully curated, delicious dishes.
Cohen said he tapped into his meticulous test kitchen skills to ensure each dish was "written as clearly as possible" to help "the home cook feel as confident as possible."
"I'm just excited to see people start to cook from it," he said.
One dish Cohen thinks readers will go crazy over is his Macaroon Brownies. The treats, he said, "are hands hands down the best kosher for Passover dessert you'll ever make -- they're gluten free with a coconut flour brownie layer topped with a layer of coconut macaroon."
"Past that," he continued, thinking of savory options, "my French onion brisket is super decadent and I really go hard on Persian tahdig, which I learned from my mother in law!"
When asked who his biggest culinary inspirations are, Cohen said: "all the Jewish queens."
"Ina Garten, Joan Nathan, Adeena Sussman, and Leah Koenig," he said.
All in all, he said this project "comes down to preserving family history."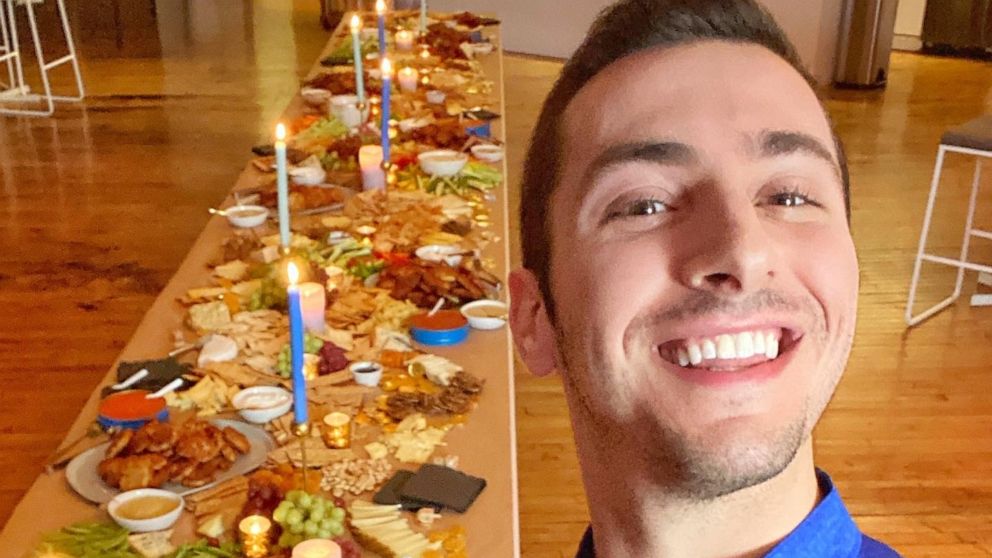 "A few of the recipes have been passed down to me from my family and my husband's family. To see those recipes published and preserved for generations to come means the world to me," Cohen said.
Check out a few more recipes from "Jew-Ish" that he's recreated on IGTV with some friends and special guests.
Jake makes tahdig
Jake makes herb-roasted spatchcocked chicken