Jessie James Decker has a Thanksgiving-themed sandwich recipe that's sure to resonate with "Friends" fans everywhere.
Decker told "Good Morning America" she just had to try her hand at creating an original version of the iconic, coveted Thanksgiving leftover sandwich from the hit TV show.
While Monica Geller's creation for her brother Ross contained an extra slice of gravy soaked bread in the middle, Decker opted to leave it out and found another way to lock in all the flavors.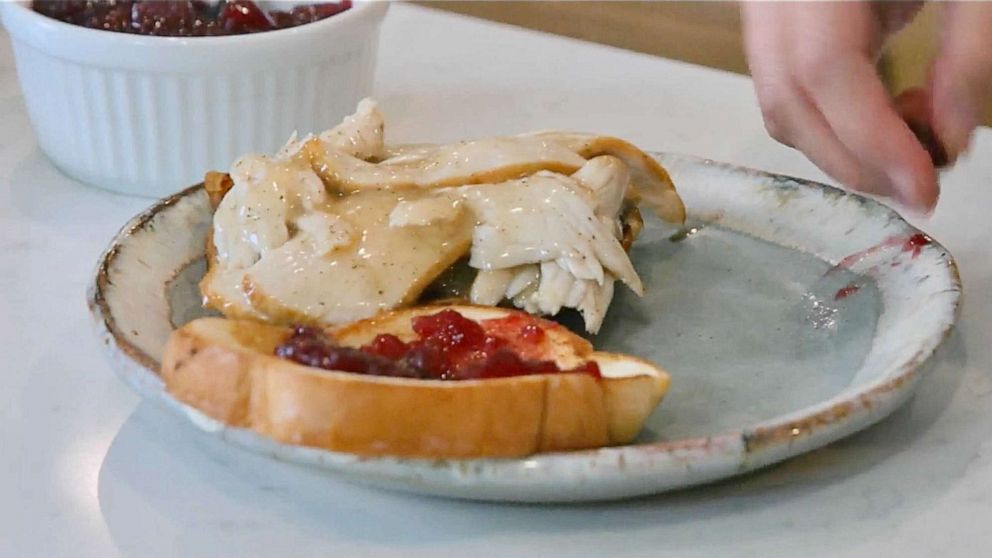 Check out her full recipe below and try it at home to see how it stacks up. Plus, if you're still working from home this year, then unlike Ross you won't have to worry about a co-worker gobbling it up.
Moist Maker Turkey Sandwich
Every time I watch this episode, I want my own turkey moist maker sandwich. I know in the show they added an extra slice of bread, but I don't need the extra bread. I'm all about the meat! So, here is my "Friend"-ly version of it.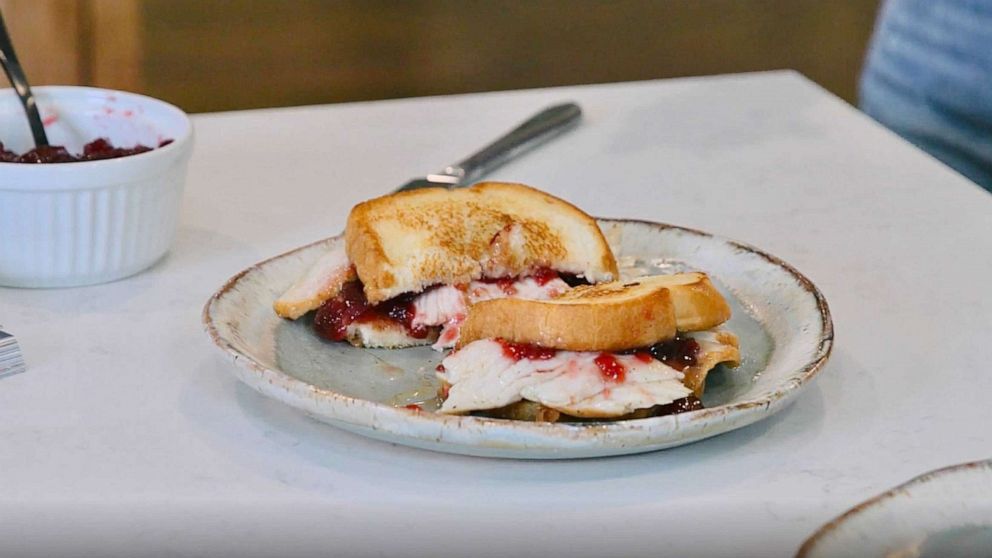 Cook time: 10 Minutes
Makes: 1 Sandwich
Ingredients
1 cup shredded leftover turkey
1/2 cup leftover turkey gravy
1 tablespoon unsalted butter
2 slices white bread
2 to 3 tablespoons cranberry sauce, from a can or leftovers
Ingredients
In a small pan, heat up the turkey and stir in the gravy.
While the turkey cooks, butter the bread and lightly grill it in a hot skillet.
Spread the cranberry sauce on both slices of the bread, and fill the sandwich with the hot turkey and gravy.
Reprinted with permission from JUST FEED ME by Jessie James Decker Copyright © 2020 by Jessie James Decker. Reprinted by permission of Dey Street, an imprint of HarperCollins Publishers.