We're bringing you the most Instagrammable experiences around the country with GMA's On Trend.
Chocolate covered crickets and pig's blood are in two flavors for sale at Salt & Straw's ice cream shops this October.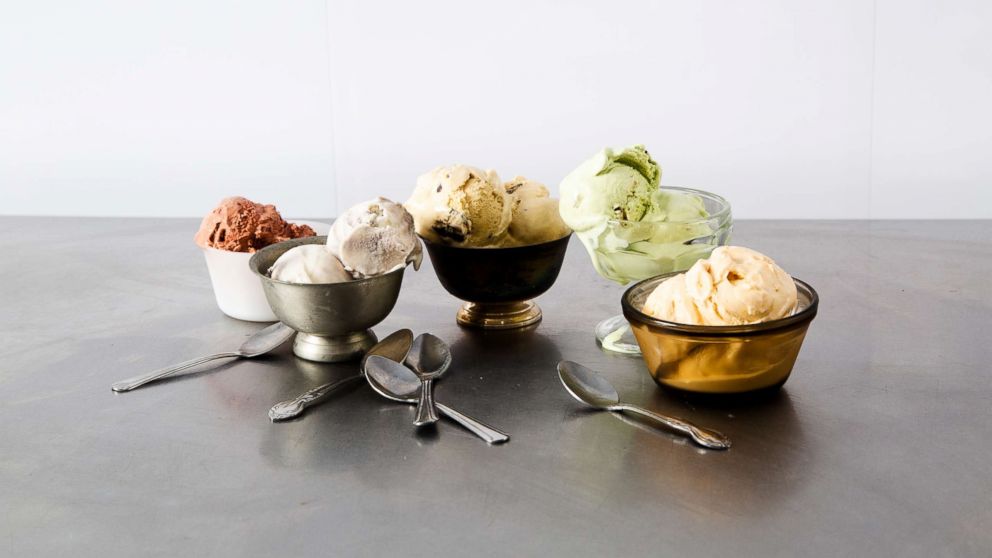 The Spooktacular series features a total of five Halloween-themed ice creams, meant to capture the chilling spookiness of the holiday.
"We like to imagine they were created in partnership with Dracula's grandmother," said customer engagement specialist Ian Kane.
Dracula's Blood Pudding is made with real, slow-cooked pig's blood.
"This is the dish Dracula's gonna bring to the monster potluck," Kane said. "It reminds me more of a Mexican hot cocoa," Kane continued.
Creepy Crawly Critters is perfect if you're in the mood for a dare. It includes chocolate covered crickets and toffee brittle mealworms.
"I like to imagine I'm laying out in a field and slowly being covered up and swallowed up by bugs," Kane said.
The matcha ice cream has a little bit of orange to inspire an earthy, grassy base.
The Great Candycopia is more of a classic creation filled with traditional candy chunks like Twix, Snickers and peanut butter cups. Every bucket of this flavor has about eight pounds of homemade candy in it, according to Kane.
"It's your whole trick or treat bag full of candy," Kane said.
The Essence of Ghost is a mix of sherbet, black cocoa ice cream and scotch.
"I like to think it tastes exactly like a ghost," Kane said. "Imagine walking through the graveyard at midnight and a ghost flies in."
Mummy's Pumpkin Spiced Potion is a vegan option that is made with spiced pumpkin tea and candied pumpkin bits.
"It's this really light, smooth, creamy, spiced real pumpkin ice cream," Kane said.
Kane said he hopes people get a thrill out of the flavors.
"Putting yourself right there on the edge, and being ready to experience something that gives you those chills but then allows you to sort of experience something new and find something you really enjoy," Kane said.