Banana pudding is an all-American classic and one bakery in New York City has made the sweet and creamy confection its claim to fame.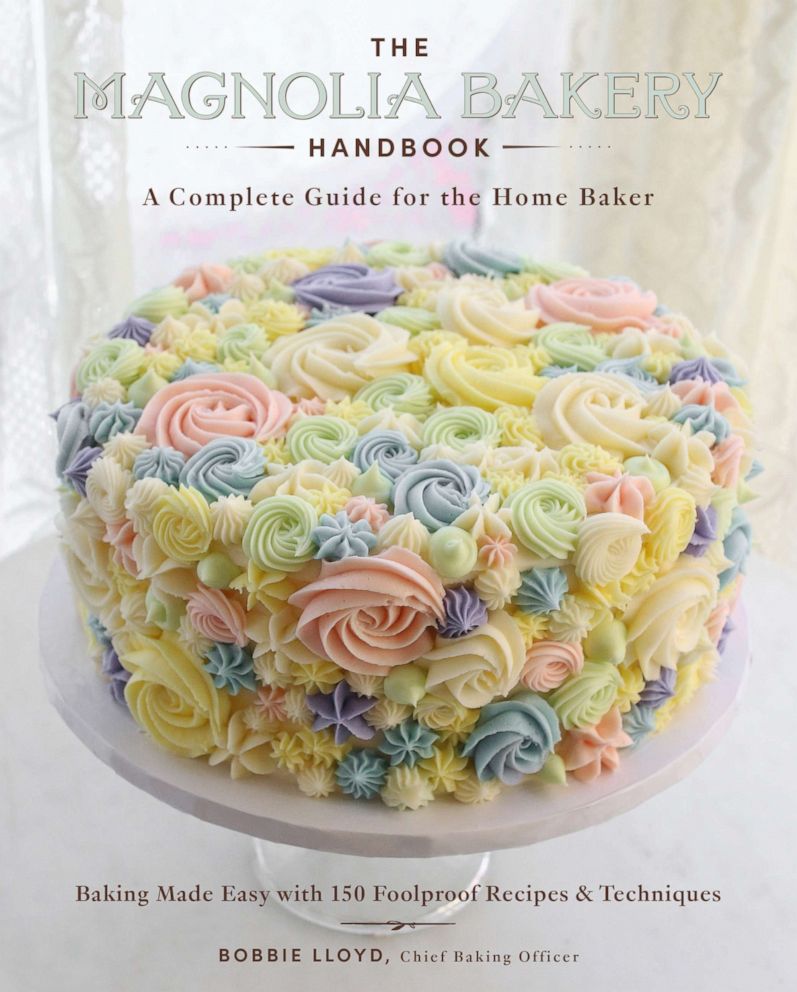 In 2020 for Magnolia Bakery's 25th anniversary, chief baking officer Bobbie Lloyd joined "Good Morning America" to share two iconic recipes from their new cookbook.
"It's super easy -- you let your refrigerator do the 'baking' for you, so everything can be done ahead of time," Lloyd said of the popular banana pudding.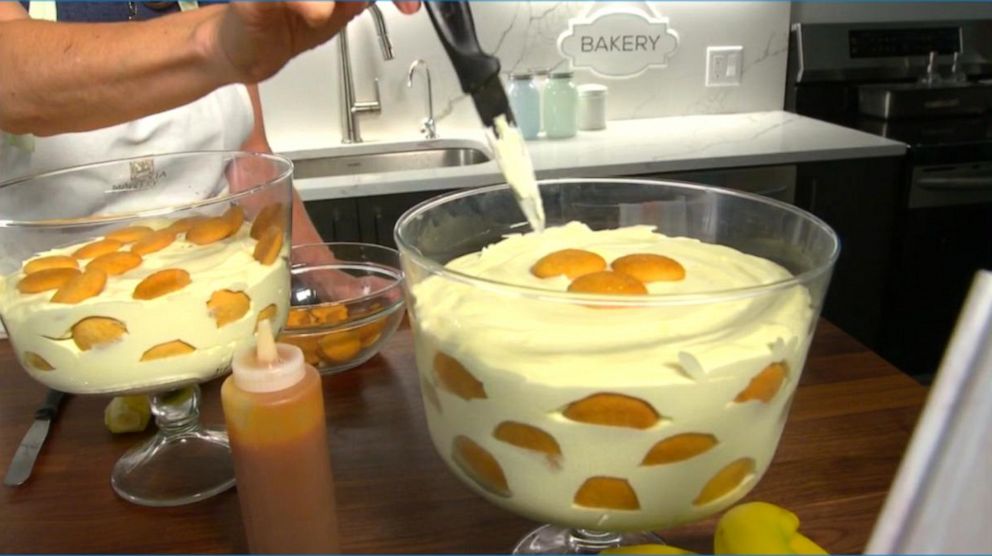 "The Magnolia Bakery Handbook: A Complete Guide for the Home Baker" offers home bakers nearly 150 scrumptious recipes and tips, tools, and techniques to get cooking in their own kitchens.
Magnolia Bakery's Famous Banana Pudding Recipe
Banana pudding has been around since the late 1800s, when faster steam ships meant bananas could make their way to U.S. ports. It was first made with sponge cake, but by the 1920s, cake was replaced with vanilla wafers. For this recipe, Lloyd uses Nabisco Nilla wafers and strongly recommends not making any substitutions to ensure you get the crave-worthy texture of this iconic dessert.
Yield: 4 to 5 quarts; serves up to 16
Ingredients
1 (14oz) can sweetened condensed milk
1 1/2 cups (360g/12.7oz) ice-cold water
3 cups (720 grams/25.5oz) heavy cream
1 (3.4oz) package instant vanilla pudding mix (preferably Jell-O brand)
1 (11oz) box Nilla wafers
4 to 5 ripe bananas, sliced
Directions
In a stand mixer with the whisk, beat the condensed milk and water on medium speed until well combined, about 1 minute. Add the pudding mix and beat until there are no lumps and the mixture is smooth, about 2 minutes. Transfer the mixture to a medium bowl, cover, and refrigerate until firm, at least 1 hour or overnight.
In a stand mixer with the whisk, whip the heavy cream on medium speed for about 1 minute, until the cream starts to thicken, then increase the speed to medium-high and whip until stiff peaks form. Be careful not to overwhip.
With the mixer running on low speed, add the pudding mixture a spoonful at a time. Mix until well blended and no streaks of pudding remain.
To assemble, select a trifle bowl or a wide glass bowl with a 4- to 5-quart capacity, or individual serving bowls.
Saving 4 to 5 cookies for the garnish on top, begin assembly. Spread one-quarter of the pudding over the bottom and layer with one-third of the cookies and one-third of the sliced bananas (enough to cover the layer). Repeat the layering twice more. End with a final layer of pudding. Garnish the top with additional cookies or cookie crumbs.
Cover tightly with plastic wrap and refrigerate for 4 to 6 hours. Cookies should be tender when poked with a knife. This dessert is best served within 12 hours of assembling.
Lloyd's Tips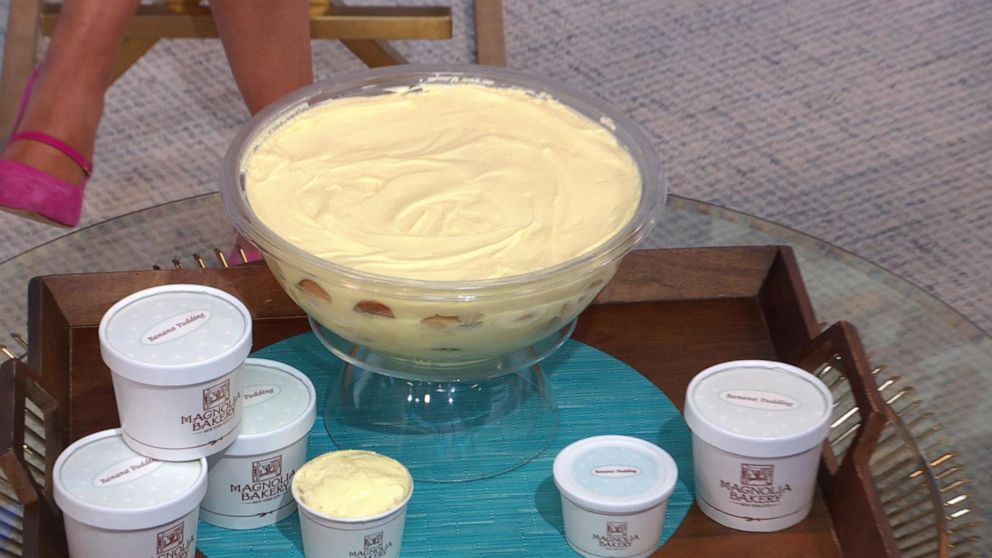 You know the pudding is set and ready to serve "when you take a sharp knife, stick it into the bowl and there should be no resistance, it'll go right through the cookies easily."
Create perfect homemade whipped cream using chilled utensils and a chilled bowl to whisk it by hand or in an electric stand mixer to create fluffy, soft peaks.
Make it fun for the holidays or add chocolate chips, oreos, chocolate covered pretzels and more.
Chocolate Chunk Caramel Sea Salt Cookies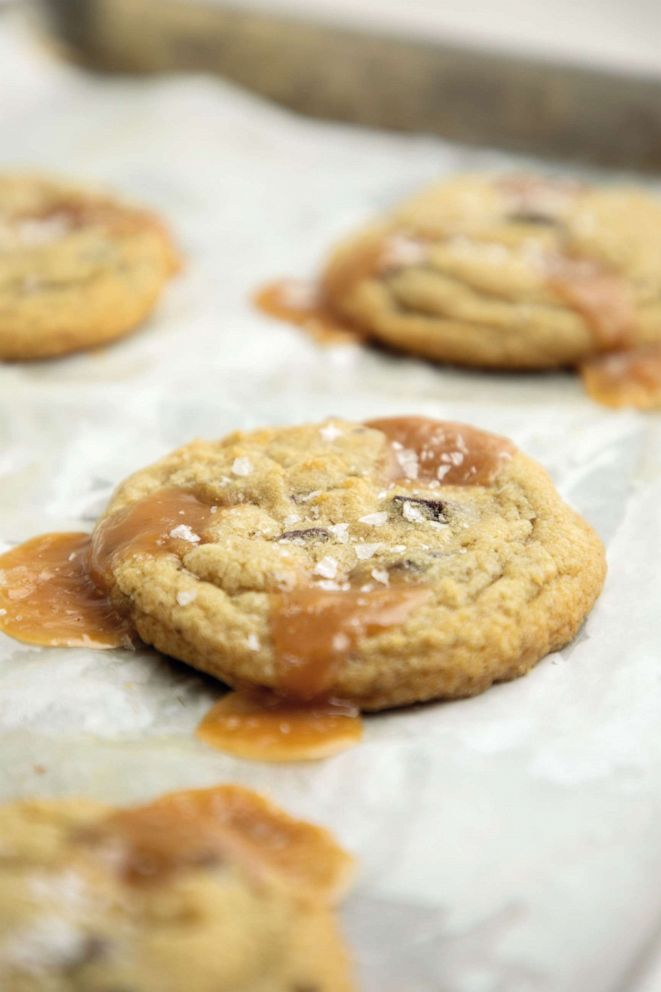 This is the best-selling cookie at Magnolia Bakery. We can't keep them in stock! They are big, soft, chewy, and sweet, loaded with caramel, and topped with a dash of sea salt.
Yield: 16 large cookies
Ingredients
2 ¾ cups (372g/13.2oz) all-purpose flour
1 teaspoon baking soda
1 teaspoon baking powder
1 teaspoon salt
1 1/4 cups/2 1/2 sticks (282g/10oz) unsalted butter, at room temperature
1/4 cup (50g/1.8oz) granulated sugar
1 3/4 cups (350g/12.4oz) light brown sugar
2 eggs
2 teaspoons pure vanilla extract
2 cups (360g/12.8oz) semisweet chocolate chunks (from your favorite bar) or chips
16 Kraft caramel candies, each cut into 3 equal pieces
Flaked sea salt, preferably Maldon
Tip:Each cookie in this recipe has 3 pieces of caramel candy. Tempting as it is to add more, use restraint or the stickiness will be overpowering.
Directions
In a medium bowl, whisk together the flour, baking soda, baking powder, and salt. Set aside.
In a stand mixer with the paddle, cream the butter and both sugars on medium speed until light and fluffy, 3 to 4 minutes. Scrape down the sides and bottom of the bowl.
Add the eggs, one at a time, mixing well after each addition. Scrape down the sides and bottom of the bowl. Add the vanilla and continue beating about 1 minute.
Reduce the mixer speed to low, gradually add the flour mixture, and mix until fully incorporated. Be sure not to overmix.
Remove the bowl from the mixer and fold in the chocolate chunks with a rubber spatula until just combined.
Line a baking sheet with parchment paper. Using a large (3-ounce) ice cream scoop, portion out 16 balls. Place on the prepared pan, cover with plastic wrap and refrigerate for 24 hours.
When ready to bake, preheat the oven to 325 degrees F. Line two baking sheets with parchment paper.
Remove the cookies from the refrigerator, then arrange 6 cookies on each of two pans and 4 cookies on a third pan. Space them far enough part so that they won't spread into one another when baking. Let sit for 10 to 12 minutes before baking. Gently press the dough balls to flatten slightly before you put them in the oven.
Bake one sheet at a time. Transfer a pan to the oven and bake for 12 minutes. Remove the cookies from the oven and immediately place 3 small pieces of caramel candy on top of each cookie. Sprinkle with the sea salt flakes, rotate the pan front to back, and return the cookies to the oven. Bake for an additional 4 to 6 minutes, or until the middle is set and the cookies are lightly golden brown.
Let the cookies sit on the pan for 5 to 10 minutes, then transfer them to a cooling rack to cool completely. Store in an airtight container.
An earlier version of this story was originally published October 23, 2020.