It's national snack food month, and to celebrate with a dose of nostalgia, "GMA" is serving up recipes for some childhood classics.
There's nothing quite like the crunchy, savory and salty cereal-based snack blend of Chex Mix, so General Mills shared it's iconic recipe to recreate at home below. Plus, a rich chocolate option to satisfy any snackers with a sweet tooth.
Check out the full recipes below, and check back every Friday for another childhood snack made simple.
Homemade Original Chex Mix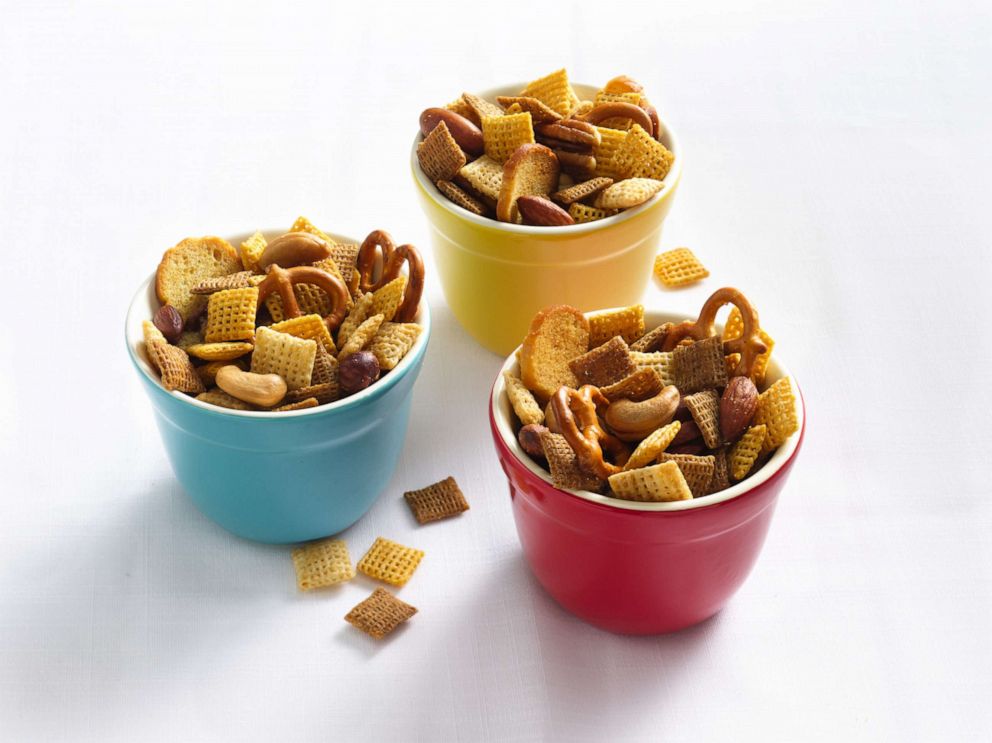 Ingredients
3 cups Corn Chex cereal
3 cups Rice Chex cereal
3 cups Wheat Chex cereal
1 cup mixed nuts
1 cup bite-size pretzels
1 cup garlic-flavor bite-size bagel chips or regular-size bagel chips, broken into 1-inch pieces6 tablespoons butter or margarine
2 tablespoons Worcestershire sauce
1 1/2 teaspoons seasoned salt
3/4 teaspoon garlic powder
1/2 teaspoon onion powder
Directions
In large microwavable bowl, mix cereals, nuts, pretzels and bagel chips; set aside.
In small microwavable bowl, microwave butter uncovered on high about 40 seconds or until melted. Stir in seasonings. Pour over cereal mixture; stir until evenly coated.
Microwave uncovered on high 5 to 6 minutes, thoroughly stirring every 2 minutes. Spread on paper towels to cool. Store in airtight container.
Rich Chocolate Chex Mix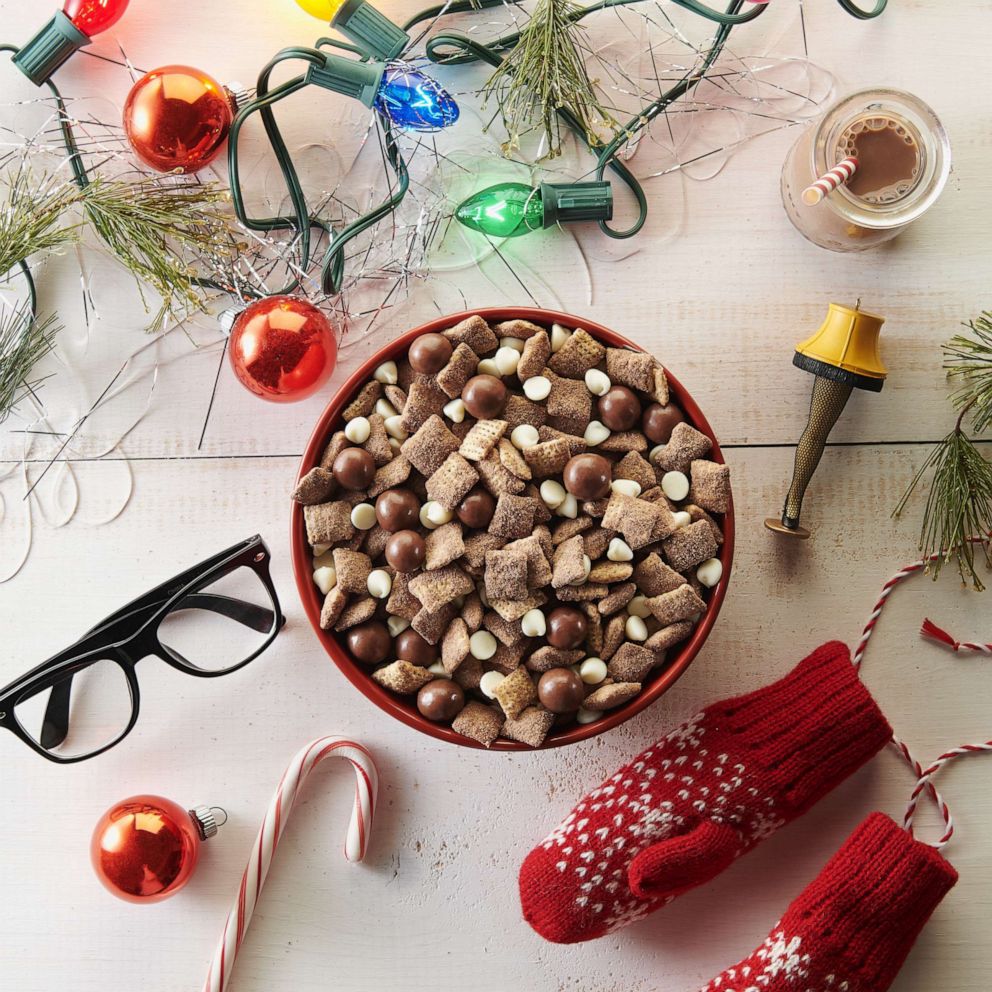 Ingredients
1/2 cup powdered sugar
1/2 cup original-flavor malted milk powder
2 tablespoons unsweetened baking cocoa
4 cups Rice Chex or Corn Chex cereal
4 cups Chocolate Chex cereal
1/4 cup butter
3 tablespoons granulated sugar
1 1/2 cups chocolate-covered malted milk balls
1/2 cup white vanilla baking chips
Directions
Line large rimmed baking pan with wax paper. In small bowl, mix powdered sugar, malted milk powder and baking cocoa; set aside. In large microwavable bowl, add cereals.
In small microwavable bowl, microwave butter uncovered on high 20 to 30 seconds or until melted. Stir in granulated sugar; microwave uncovered on high 30 to 60 seconds or until sugar is almost dissolved. Pour over cereal, stirring until evenly coated.
Microwave uncovered on high 3 to 4 minutes, stirring after every minute, until well coated and slightly toasted; transfer to 2-gallon resealable food-storage plastic bag. Add powdered sugar mixture to bag with cereal; seal bag, and shake to coat thoroughly. Spread in pan; cool completely, about 20 minutes.
In large serving bowl, mix cereal mixture, malted milk balls and baking chips. Store at room temperature in covered container.
Recipes reprinted courtesy of General Mills.