Chef Michael Symon shares his recipe for pizza bites with a twist
Have your own pizza party at home with chef Michael Symon's homemade pizza bites.
Symon shared his recipe for pizza bites, using homemade or store bought dough and sauce, that will be sure to turn your home kitchen into your favorite pizza joint.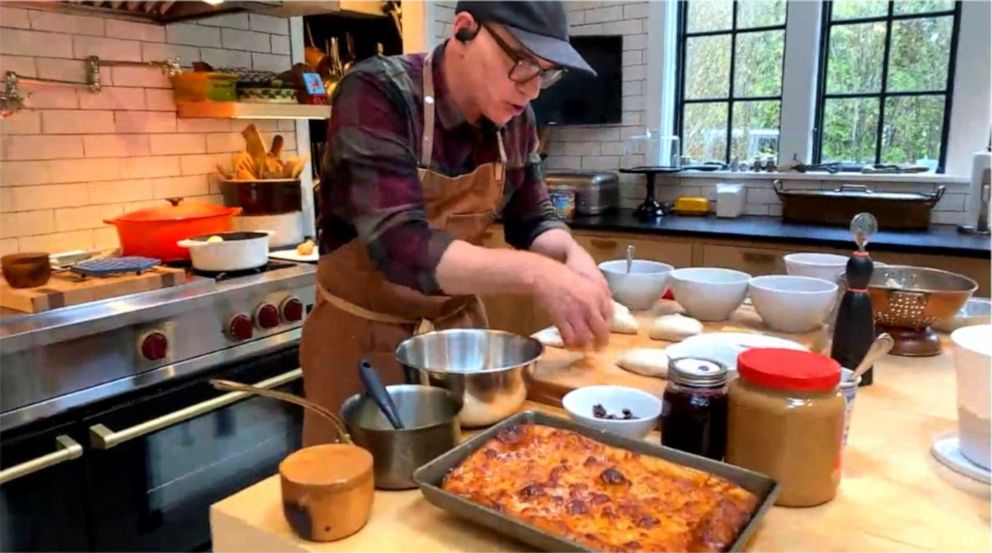 "Good Morning America" has the full recipe below.
Pizza Bites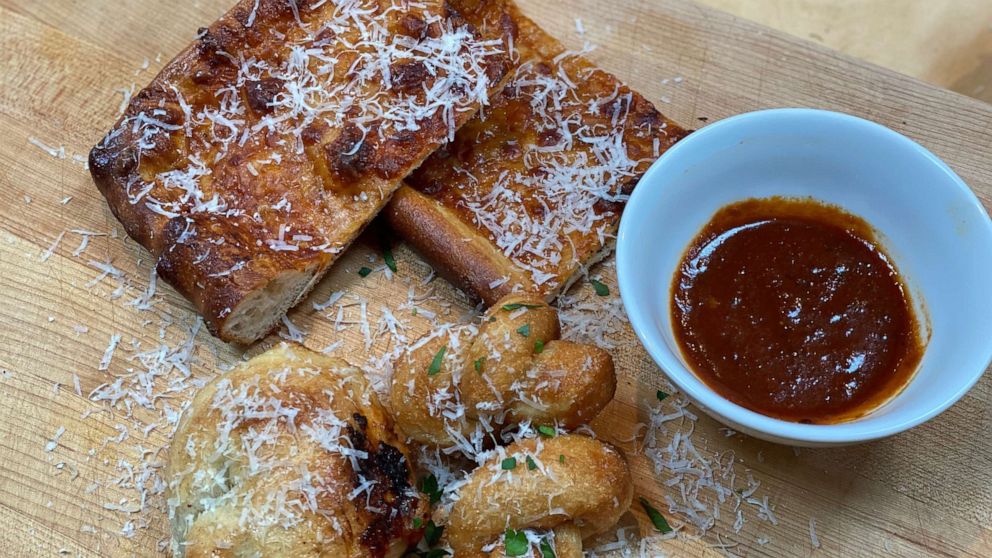 Pizza Dough
Ingredients:
About 4 ½ cups of flour
1 ½ tablespoons of sugar
1 tablespoon of salt
.35 ounces of instant yeast
1 ounce extra virgin olive oil (32g; about 3 tablespoons)
1 pint of warm water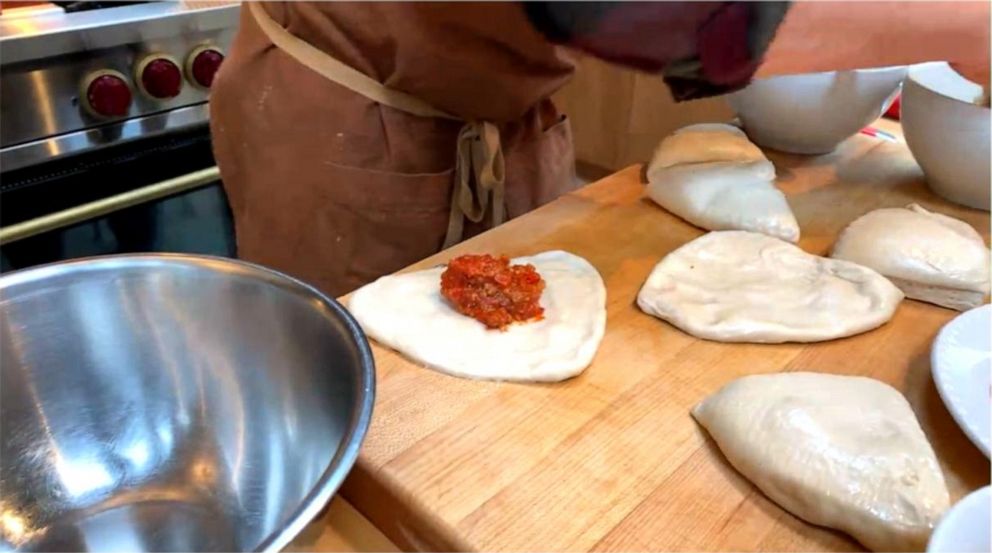 Directions:
Combine flour, sugar, salt, and yeast in a mixer with a dough hook. Mix for 3 minutes or until incorporated.
Add olive oil and water.
Run until the mixture forms a ball that rides around the bowl for about 1 minute. Then continue to mix for 2 to 3 more minutes until the ball forms.
Transfer the dough ball to a lightly floured surface and knead once or twice by hand until a smooth ball is formed. It should pass the "windowpane test."
Divide dough into three even parts and place each in a covered quart-sized deli container or in a zipper-lock freezer bag.
Place in the refrigerator and allow to rise for at least 1 day, and up to 5 days.
Remove from the refrigerator, shape into balls, and allow to rest at room temperature for at least 2 hours before baking.
Pomodoro Sauce
Ingredients:
¼ cup of olive oil (plus additional, to garnish)
1 small onion (peeled, finely diced)
2 cloves of garlic (peeled, minced)
¼ teaspoon of chili flakes (optional)
1 (28 ounce) can of whole peeled tomatoes (hand crushed)
Bundle of fresh oregano
Kosher salt and freshly ground pepper (to taste)
Butcher's twine
Directions:
Place a medium saute pan over medium heat and add olive oil. Add the onions, garlic, season with salt, and let sit occasionally until the vegetables soften, about 8-10 minutes.
Add the chili flakes and tomatoes, and season with salt and pepper.
Tie the oregano with butcher's twine and add it to the sauce.
Reduce to a simmer and cook on low heat for 45-60 minutes.
Tips:
According to Chef Symon, both the dough and the sauce can be store bought. Feel free to use any cheese and leftover meats or veggies found around the house.
Pizza Bites
Ingredients:
Pizza dough (homemade or store bought)
Pomodoro sauce (homemade or store bought)
Directions:
Pizza Bites can be fried in oil at 360 degrees or baked in an oven at 450 degrees.
Cut dough into 1.5 oz pieces and roll thin.
Fill with any desired leftovers, cheese and sauce.
Fold into little bundles and place in the oven or oil. Cook until golden brown.
Let them cool and enjoy!
Tips:
1. Just put a little sauce in a bundle and use the extra as a dipping sauce.
2. Let dough sit out at room temperature for 2 hours so it becomes easier to work with.
3. Cut up fillings so they are small and easy to work with.
4. Mix filling ingredients in a bowl, don't build them into the dough.
5. You will be tempted, but wait at least 4 to 5 minutes before eating. They will be very hot!
6. Season with herbs or flaky salt when it comes out of the fryer or oven.