Chef Millie Peartree makes Mother's Day breakfast for a special mom
This sweet and fruity twist on a traditional coffee cake is the perfect Mother's Day treat to start the morning!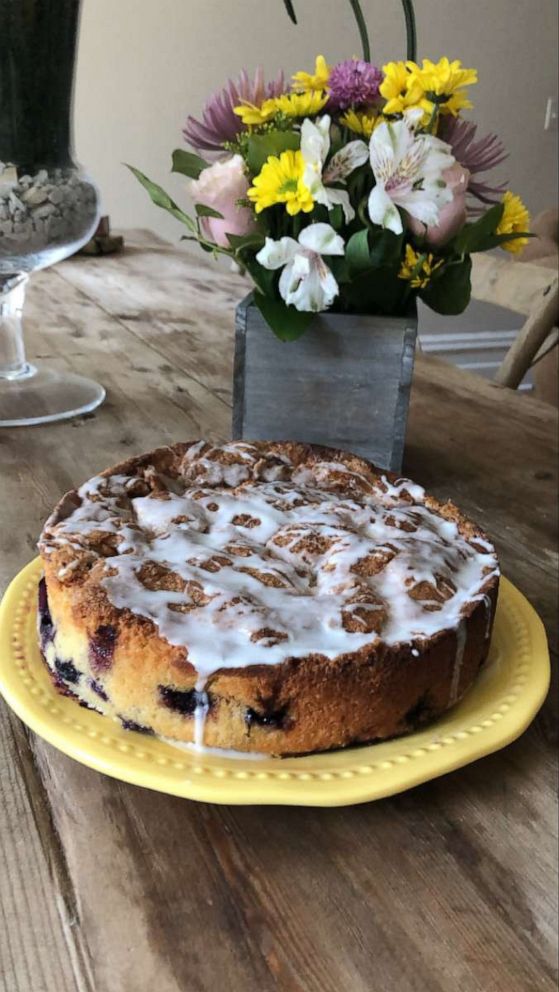 Check out chef Millie Peartree's full recipe below.
Lemon Blueberry Cream Cheese Coffee Cake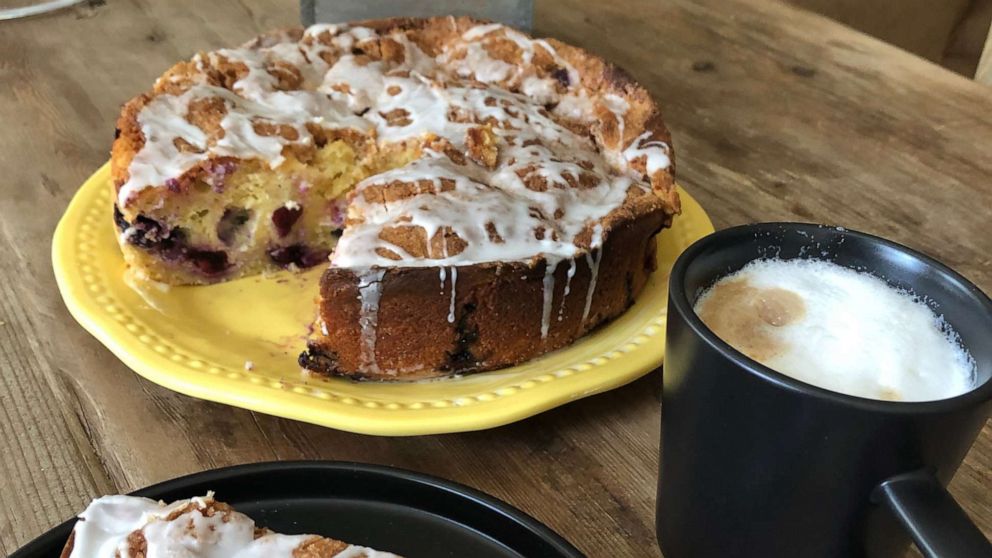 Total time: 1 hour, 20 minutes
Ingredients
2 cups all purpose flour
1 1/2 teaspoons baking powder
1/2 teaspoon salt
1/2 cup (1 stick) unsalted butter, softened
1 cup sugar
2 large eggs (room temperature)
2 teaspoons vanilla extract
1 cup butter milk or sour cream
1 tablespoon lemon zest
2 cups blueberries, fresh or frozen (reserve 1 cup for cream cheese layer)
For Cream Cheese Layer:
1/4 cup powdered sugar
8 ounces cream cheese (softened)
1 large egg at room temp
1 teaspoon vanilla
Crumb Topping
1/2 cup sugar
1/2 teaspoon cinnamon
1/4 cup all-purpose flour
3 tablespoons cold butter, cut into chunks
Icing
1 cup powdered sugar
1-2 tablespoons lemon juice
Directions
Preheat oven to 350 degrees. Spray a 9-inch springform pan with non-stick cooking spray.
Prepare crumb topping and set aside.
In a small bowl, whisk together flour, baking powder and salt. Set aside.
In a large bowl, beat butter and sugar until light and fluffy. Add eggs one a time, scraping down the butter and eggs as need be; add vanilla. Mix in lemon zest. Add milk. Add flour mixture and mix until just combined. Stir in 1 cup of blueberries.
Spread 1/2 the batter evenly into prepared pan. Add cream cheese layer. Add the remaining batter and sprinkle with crumb topping.
Bake at 350 degrees for 55 to 60 minutes or until a toothpick inserted into the center comes out clean.
Cool 10 minutes, then run a knife around the edge and remove ring. Drizzle icing on cake. Cake can be eaten warm or cooled completely at room temperature.
For Cream Cheese Layer: In a stand mixer with the whisk attached add egg add cream cheese; mix until combined. While the mixer is on low, add powdered sugar to cream cheese mixture slowly until fluffy about 2 minutes or so. Add vanilla extract and mix until combined. Add blueberries and then set aside.
For the crumb topping: In a small bowl, with a fork, mix together sugar and flour. Add butter and mix until mixture forms a coarse, pea-like consistency.
For the icing: Whisk together powdered sugar and lemon juice to create a thin glaze.
An earlier version of this story was originally published on May 1, 2021.