It's fall y'all and that means the warm smell of baking spices perfectly blended with roasted pumpkin, combined into a sweet, seasonal treat.
Food blogger Shuang Shuang of "Shuangy's Kitchen Sink" shared her fall-inspired recipe for soft and chewy pumpkin spice snickerdoodle cookies.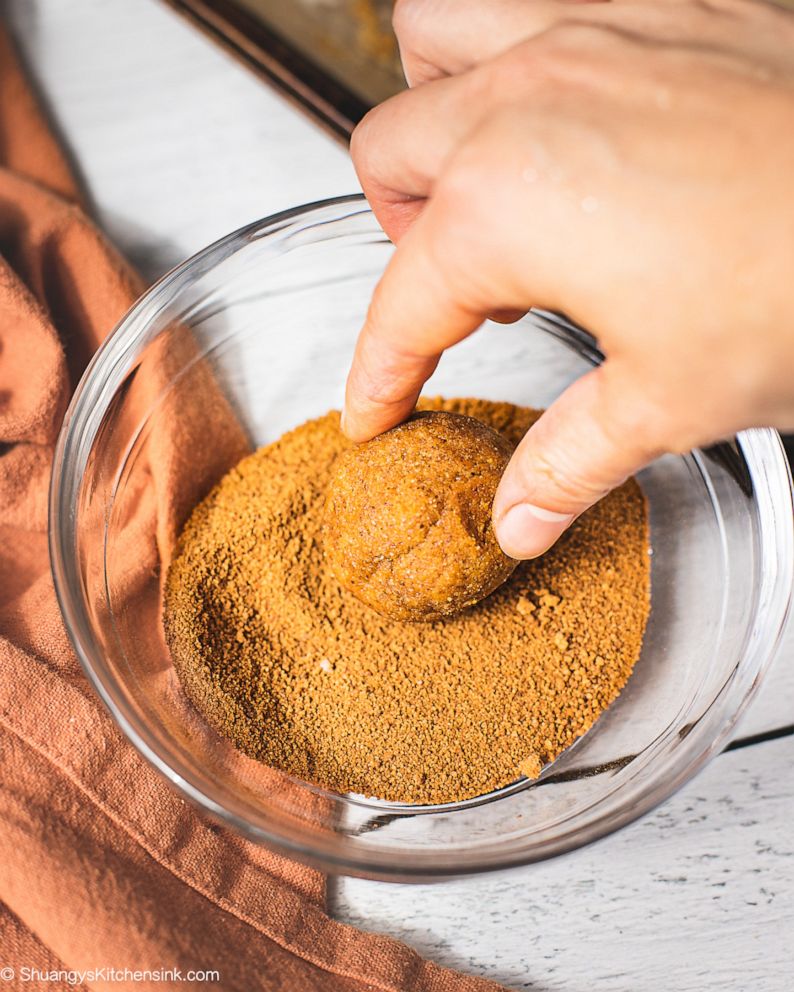 Plus, the recipe packs all the flavor but is free of gluten, dairy and grain, making it a healthy and paleo-friendly alternative.
Pumpkin Snickerdoodle Cookies
Shuang's paleo pumpkin snickerdoodle cookies call for coconut sugar and real maple syrup instead of white sugar as well as a mix of almond and coconut flour in place of white flour, keeping the sweet treat refined sugar- and gluten-free.
Ingredients
1 egg
1/4 cup pumpkin puree
1/4 cup maple syrup
1/2 cup almond butter
1/2 cup coconut flour (packed)
1/2 cup almond flour (packed)
1/4 cup coconut sugar
1/2 teaspoon baking soda
2 heaping teaspoon pumpkin spice
Cinnamon Sugar Coating
3 tablespoons coconut sugar
1 heaping teaspoon cinnamon
Directions
Preheat the oven to 350 degrees Fahrenheit.
In a large bowl, mix the wet ingredients together -- the pumpkin puree, egg, maple syrup and almond butter.
In a separate bowl, combine coconut flour, almond flour, baking soda and pumpkin spice. Gently fold the dry ingredients into the wet ingredients.
Cover dough and place in the freezer for 20 to 30 minutes.
In a small dish, prepare the cinnamon-sugar coating. Scoop the cookie dough into equal-sized dough balls. Roll the cookie dough balls around in the cinnamon sugar, covering the entire ball. Press the cookie dough balls down with the palm of your hand. Note: The cookies will not expand much, so press them into the size of cookies you prefer. I personally like my pumpkin snickerdoodle thick!
Bake for 10 to 11 minutes, or until the top is slightly cracked.
Recipe reprinted courtesy of "Shuangy's Kitchen Sink."