Next month parents will have a new food show from former first lady Michelle Obama to teach their kids about cooking and different cultures.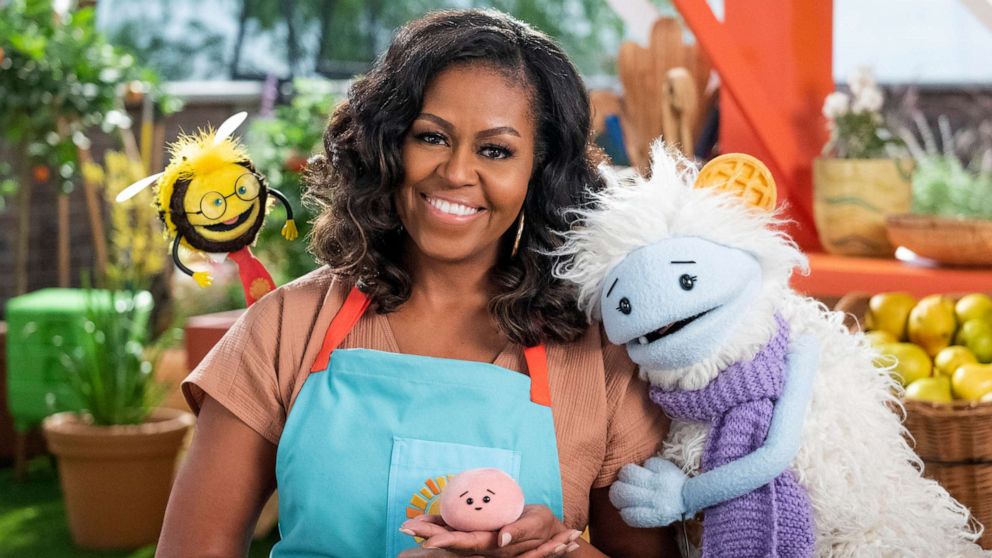 Obama's new series "Waffles + Mochi" is set to debut March 16 on Netflix.
The 57-year-old mother of two will play a supermarket owner on the show, which supports "kids and grown-ups cooking together in the kitchen and connecting to cultures around the globe," according to Netflix.
Obama, who also serves as an executive producer, will asisst her two puppets, Waffles and Mochi, with "global ingredient missions, traveling to kitchens, restaurants, farms and homes all over the world, cooking up recipes with everyday ingredients alongside renowned chefs, home cooks, kids and celebrities."
She took to Twitter Tuesday to explain how her work on the new show in tandem with Partnership for a Healthier America will "help kids build healthy habits and help families in need cook with fresh ingredients together at home."
Obama, who served as first lady for eight years, won a Grammy last year for the audiobook edition of "Becoming," which has sold more than 15 million copies worldwide.
Former President Barack Obama and Michelle Obama first signed their multiyear deal with the streaming service in May 2018.