Grab a cup to have a holiday cheer with a delicious, festive and spirit-filled cocktail.
Whether looking for something fruity and seasonal like a fig Negroni or a dark rum and warm spice-infused sweetened condensed milk concoction, these drink recipes are sure to fill your cup with a taste of the holidays.
Gingerbread Bellini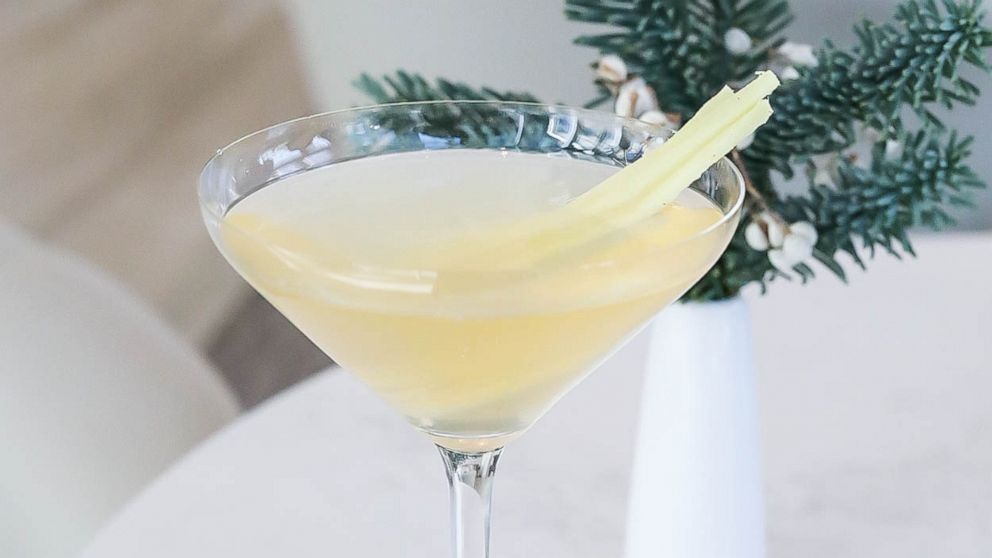 This muddled ginger and vodka drink is shaken, not stirred. It's like James Bond's martini meets a gingerbread cookie! The team behind the cocktail program at HALL Arts Hotel Dallas shared the seasonal recipe below.
Ingredients
Fresh ginger
1 oz lemon juice
2 oz vodka of your choice
Preparation
Muddle fresh ginger in shaker tin.
Add 1 oz lemon juice, 2 oz vodka of your choice and hard shake over ice.
Strain over fresh ice in a Collins glass, and garnish with fresh sliced ginger.
Milk for Santa
Ingredients
14 oz Santa Teresa 1796 or dark rum
1 can evaporated milk
1 can condensed milk
1 can Coco Lopez
Cinnamon, star anise, cloves
Method
Infuse the rum with the spices then mix with the rest of ingredients. Store cold.
Deck the Halls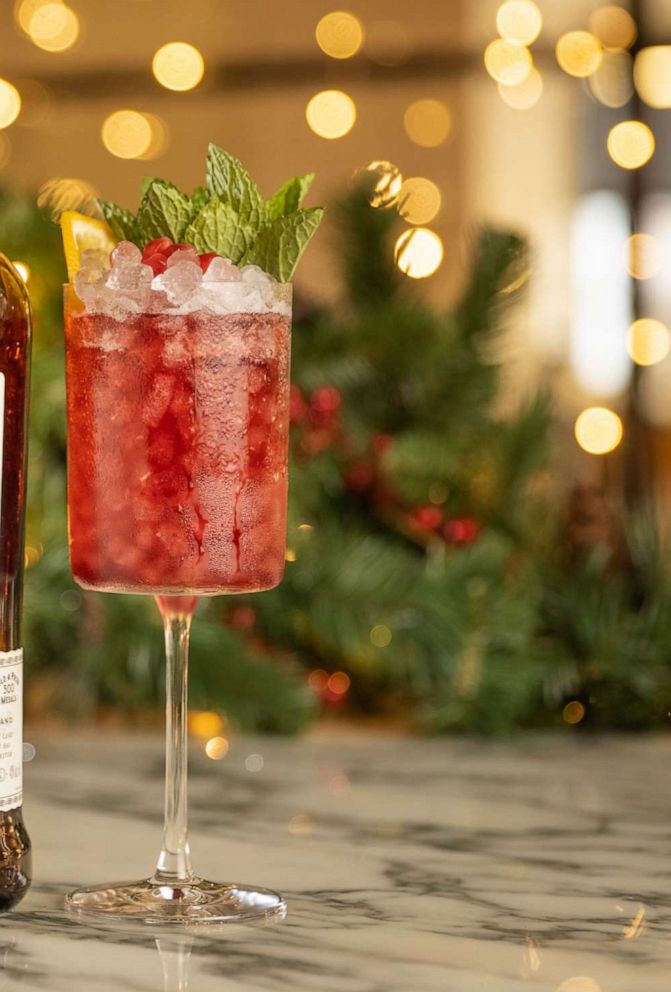 Ingredients
1.5 oz Dewar's12 scotch
1 oz Martini & Rossi Fiero vermouth
1 oz red wine*
Method
Add all ingredients to a mixing tin over ice, shake and strain.
Pour into a highball or wine glass of crushed ice and garnish with fruit and herbs of your choice.
*Note: Use any red wine you have on hand; this is a great way to finish a bottle from the night before.
Fig Negroni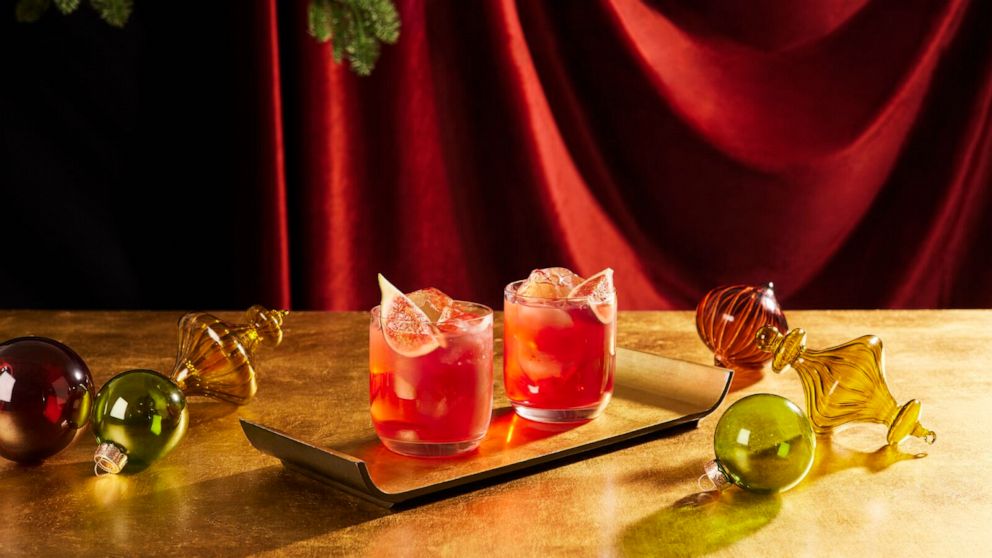 Ingredients
12 ml Martini & Rossi Bitter Liqueur
30 ml Martini & Rossi Riserva Speciale Ambrato (Fig-Infused)
Oxley gin
Fresh fig
Method
Infuse Martini & Rossi Riserva Ambrato with dried figs until the preferred taste is achieved.
Add all ingredients to a glass full of ice, mix well by stirring gently, and garnish with a halved fresh fig.
Caffé Noilly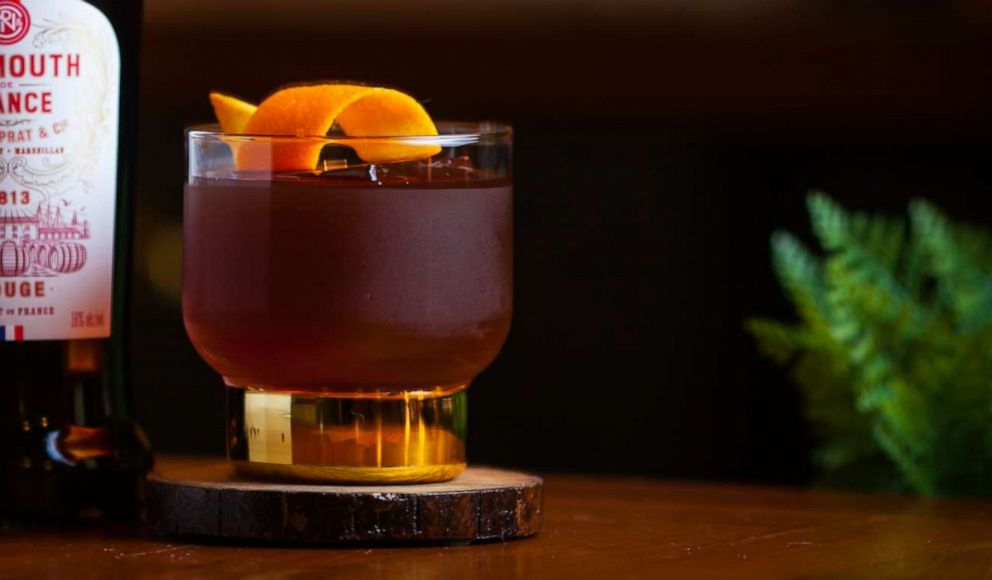 Ingredients
1 1/2 oz Noilly Prat Rouge
1 oz (Angel's Envy Bourbon) -- dark rum or bourbon
0.5 oz coffee liqueur
0.5 oz amaro (I used Amaro di Angostura)
6 drops saline
Method
Stir, and strain into a rocks glass with ice.
Garnish with an orange expression.
Apple Nutmeg
1 1/2 oz Bombay Sapphire gin
3 oz Fever Tree Indian tonic
2 oz apple juice (unfiltered)
Method
Build in a balloon glass and garnish with a few thinly sliced discs of apple and a dusting of nutmeg.