Netflix star, chef and cookbook author demonstrates importance of salt, acid, fat and heat for masterful dishes
Celebrity chef Samin Nosrat teaches how to cook with salt and acid
Best-selling cookbook author and chef Samin Nosrat gets down to the fundamentals of flavor with four key elements: salt, fat, acid and heat.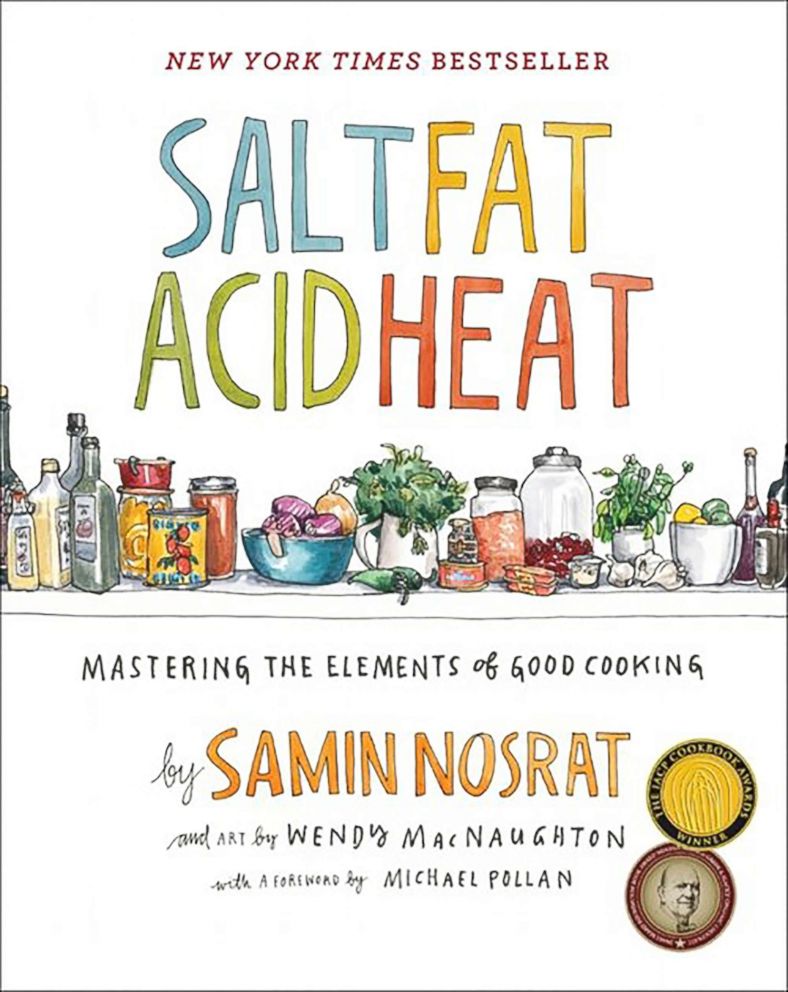 Her book, which was turned into a popular Netflix show, highlights the importance of salt, fat, acid and heat. Nosrat touched on all the four components on "Good Morning America."
She said a little salt and acid can help turn anyone into a master chef at home.
Salt
First, Nosrat demonstrated the importance of how to measure salt for different kinds of foods.
For example, salt helps bring out more of the natural flavor in raw tomatoes.
"It helps flavors taste more like themselves," she explained. Her suggestion is to use good Kosher salt.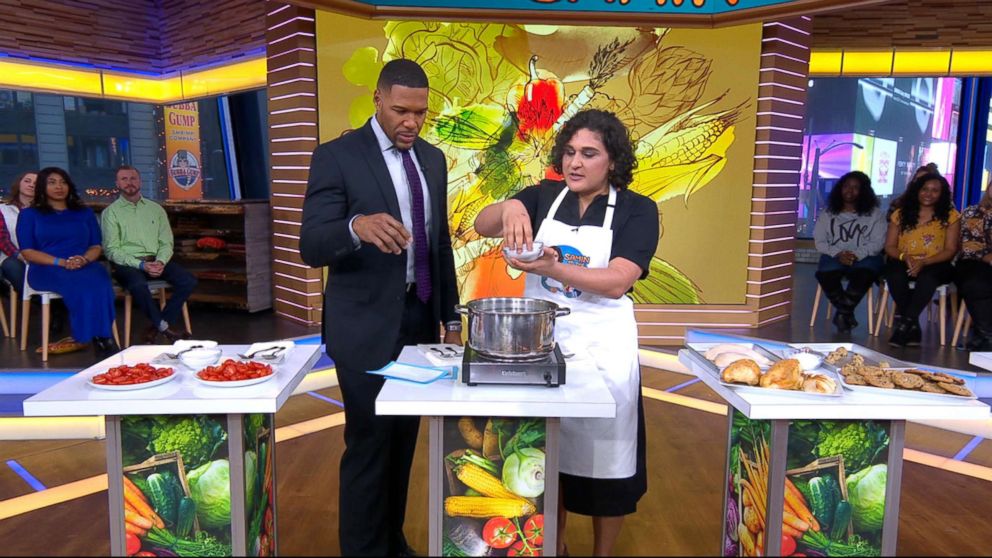 Nosrat also said that for foods cooked in liquid, "the water needs to be really, really salty so the food can be absorbing it."
Whether that's boiling water for pasta or potatoes, she uses approximately a palmful of salt and tastes the water before adding ingredients.
Acid
Acidic ingredients help "punch up the flavor" in dishes.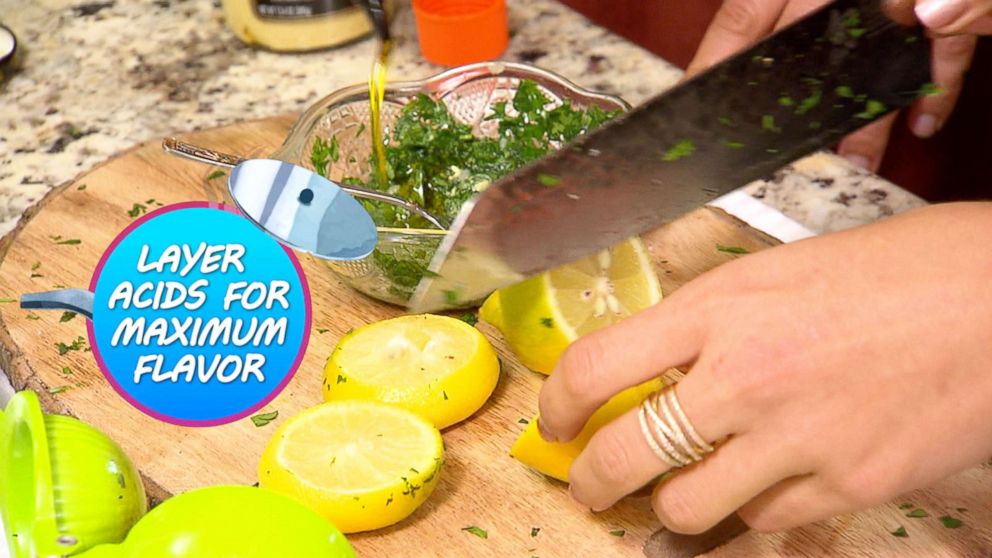 She explained that something as simple as a squeeze of lemon can add balance and contrast to a dish.
"The great thing about acid is it makes flavors pop in your mouth," she said after taste tasting two bowls of strawberries and sugar.
"It brings balance and contrast. So there's a lot of secret sours of acid in our cooking that we don't think about," she said. "Sneaking them into food creates the contrast."
Fat
Fat can impact both flavor and texture so Nosrat said it's important to choose the right type for your dish.
"[Fat] really has two incredible things that it does. It affects flavor and texture so choosing which fat you're going to cook with or use is going to affect both of those things," she explained.
Nosrat demonstrated a simple example to highlight the difference in flavor between bread with olive oil vs. bread with butter.
"Olive oil is fruity and the butter is creamy and rich," she said.
If you're looking to add Italian flavors, Nosrat suggested to use olive oil. But if you're going for French cooking reach for the butter instead.
Heat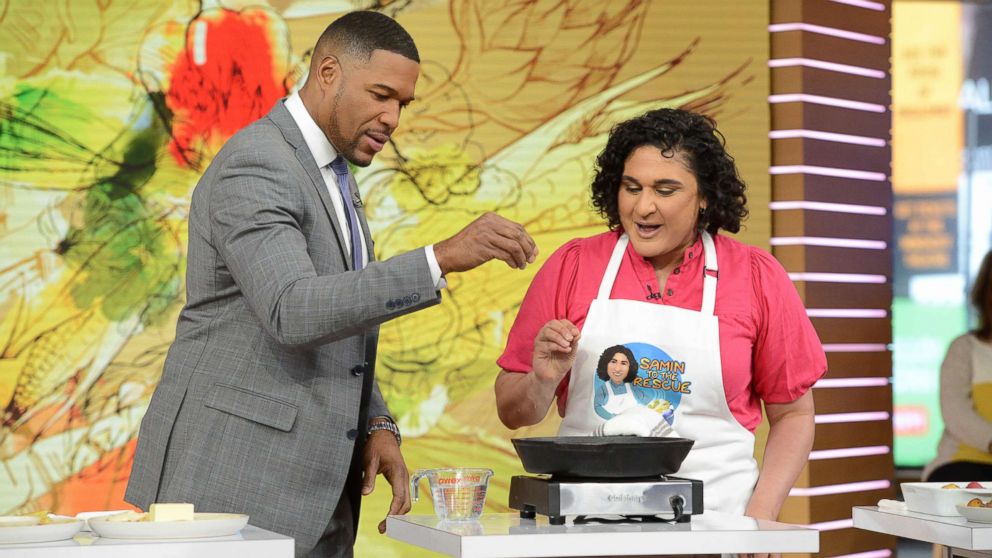 The fourth and final component of great cooking is heat.
Nosrat said wait until the pan has heated up to the desired cooking temperature before adding any fat. And a good way to test that in a cast iron skillet is to throw a sprinkle of water. When it sizzles and steams it's hot and ready to go.
For perfectly crisp roasted vegetables, Nosrat said "crank up the heat."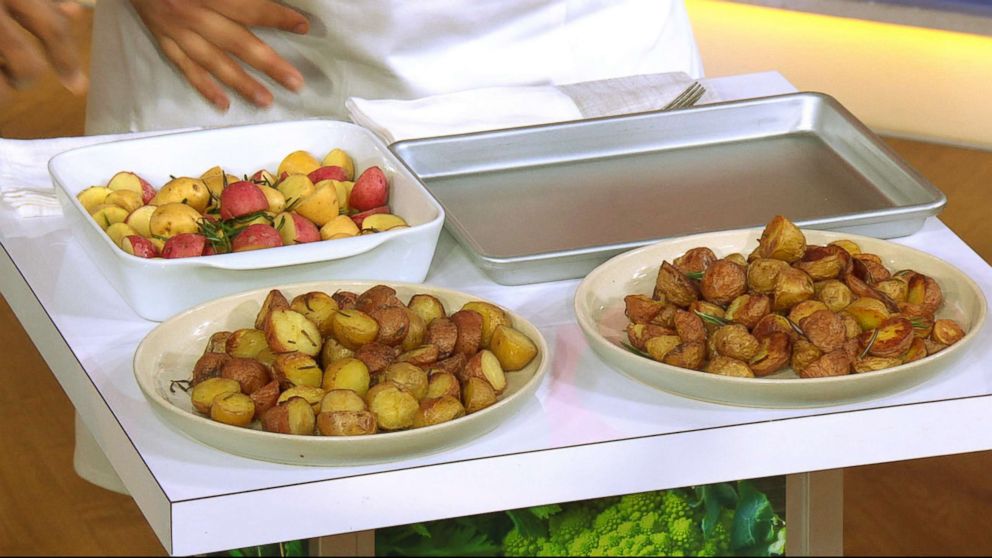 If you're used to cooking at 350 degrees, raise the temperature to 425. "We want it hot and fast to get that beautiful brown outside," she said.
In order to make perfectly crisp browned potatoes or roasted vegetables, Nosrat said it's all about evenly spreading the ingredients so they have room to brown and air can circulate while steam escapes.
Use a bigger pan with a shallow edge, like a standard baking sheet, evenly spread out the vegetables and cook!
"Salt Fat Acid Heat" is now streaming on Netflix.