This 98-year-old girl scout has been selling cookies since 1932
Girl Scout cookie season officially kicks off to bring a sweet silver lining during difficult times
This year, Girl Scout entrepreneurs have had to get creative with selling cookies in socially distant ways, including through the organization's first national delivery services collaboration with Grubhub.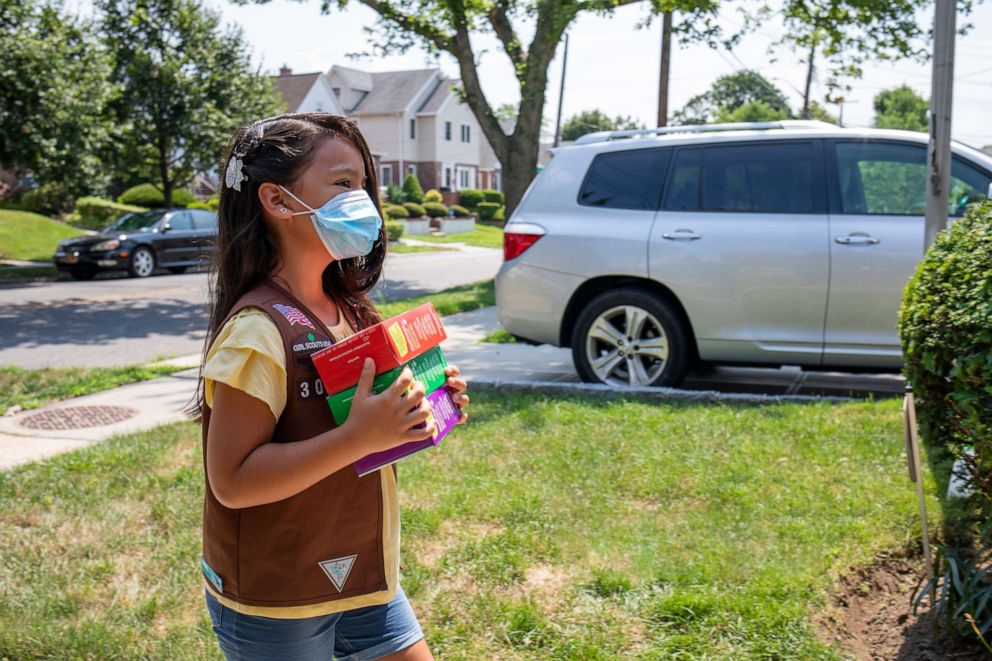 Starting Feb. 1, Girl Scout cookie fans can place orders online through the food ordering and delivery platform. In some select areas, pickup and delivery will be available through the Grubhub website or app as an additional way to facilitate contact-free orders.
"We're proud of the resourceful ways Girl Scouts are running their cookie businesses safely and using their earnings to make the world a better place," interim GSUSA CEO Judith Batty said in a press release. "This season, our girls will continue to exemplify what the cookie program taught them -- how to think like entrepreneurs, use innovative sales tactics, and pivot to new ways of doing business when things don't go according to plan."
Local Girl Scouts will get a "hands-on experience in managing e-commerce" to track and fulfill orders and manage inventory using Grubhub's technology.
"GSUSA is grateful to Grubhub for waiving all fees for the organization to make this new delivery option feasible for sales without reducing troops' and councils' proceeds," the organization said in a statement.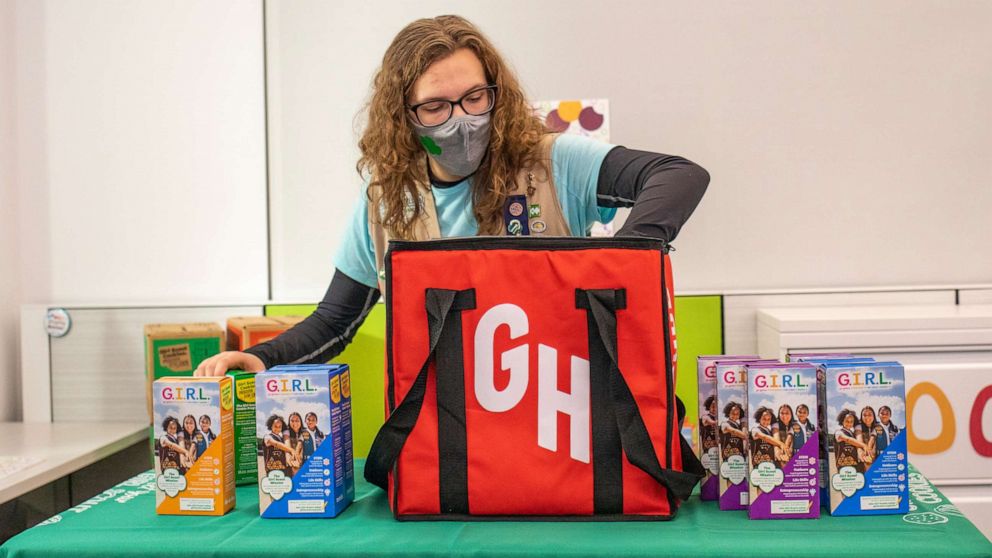 How to Safely Purchase Girl Scout Cookies This Season
The Girl Scout cookie selling season runs from January through April, but availability and timing can vary by local council. Below are the best ways to support Girl Scouts through cookie orders for 2021.
If you know a registered Girl Scout, reach out to her to find out how she's selling cookies in ways that meet local and state safety protocols.
If you don't know a Girl Scout, visit www.girlscoutcookies.org, text COOKIES to 59618 (message and data rates may apply), or use the official Girl Scout Cookie Finder app for free to find socially distant or contact-free cookie booths that may be available in your area.
Visit Grubhub here to find out if and when contact-free delivery from Grubhub is available in your area.
Starting on Feb. 1, enter your zip code into the Girl Scout Cookie Finder online here to purchase from a local Girl Scout troop for shipment to your door or to donate cookies to first responders and local causes.
"Like other people running small businesses, Girl Scouts are growing their cookie sale online to connect to consumers who may be harder to reach during the pandemic, all while staying resilient and learning skills such as money management, goal setting, and customer service," Batty added. "We are excited to open virtual cookie booths beginning February 1 to customers who don't know a Girl Scout so they can still support girls during this challenging time for all of us."