Welcome to the seven kingdoms of snackdom.
Oreo and HBO created a sweet "Game of Thrones" title sequence like you've never seen before to celebrate the hit show's highly anticipated final season and Oreo's new limited-edition cookies.
Nothing ever seems starkly black and white in the seven kingdoms of Westeros, but in real life people can enjoy watching the final season with a black and white classic fit for a king (or queen).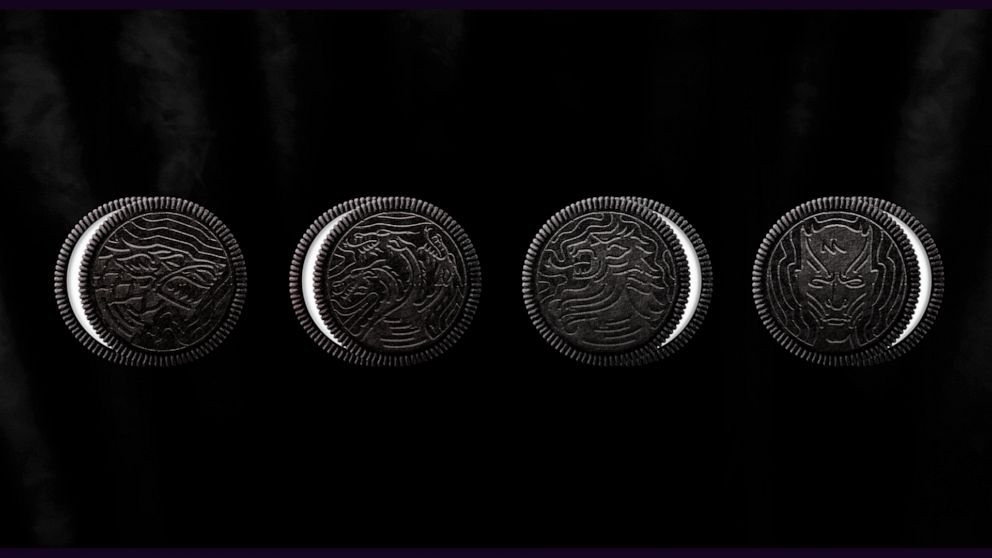 The mother of all snacks created a dramatic take on the creme-filled chocolate wafer cookie with four unique embossments that feature the houses still battling for the Iron Throne and the enemy White Walkers beyond the wall.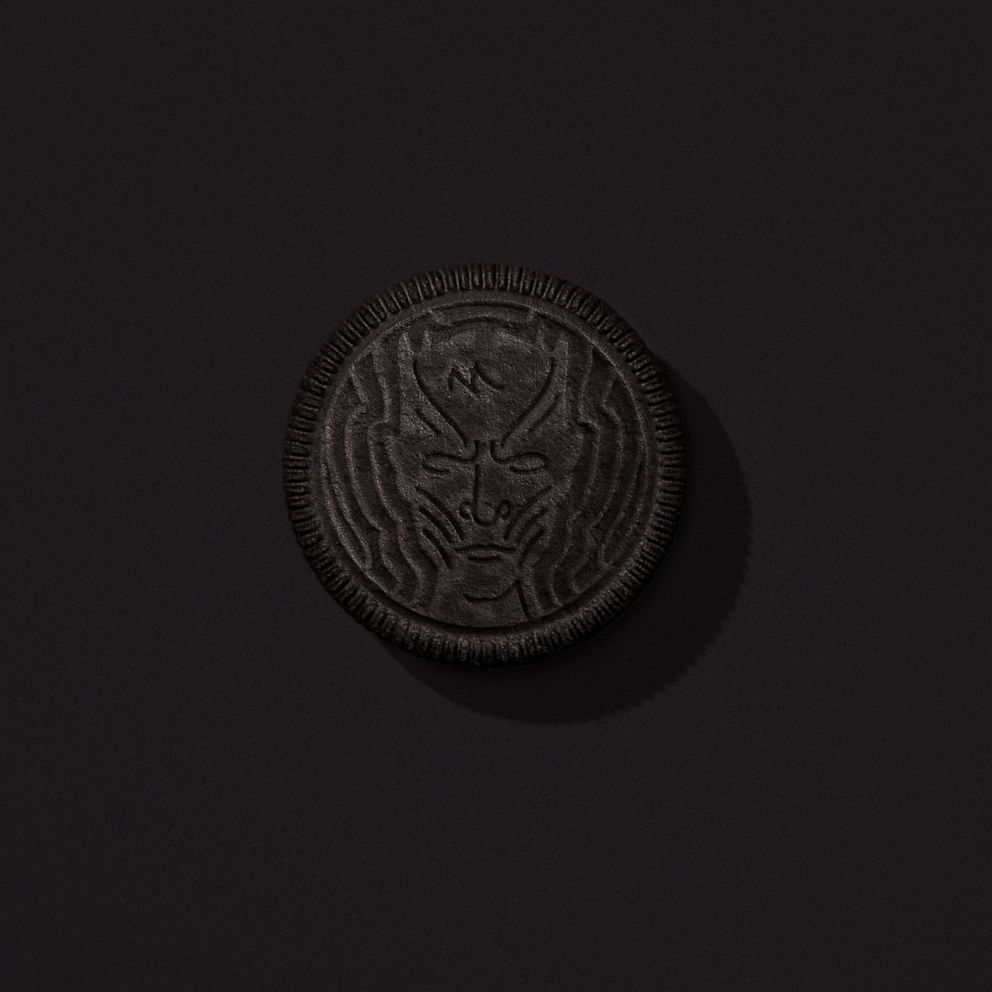 House Lannister, House Targaryen, House Stark and the Night King are all featured on the confections, and fans can pledge their fealty with #GameofCookies and #ForTheThrone on social media.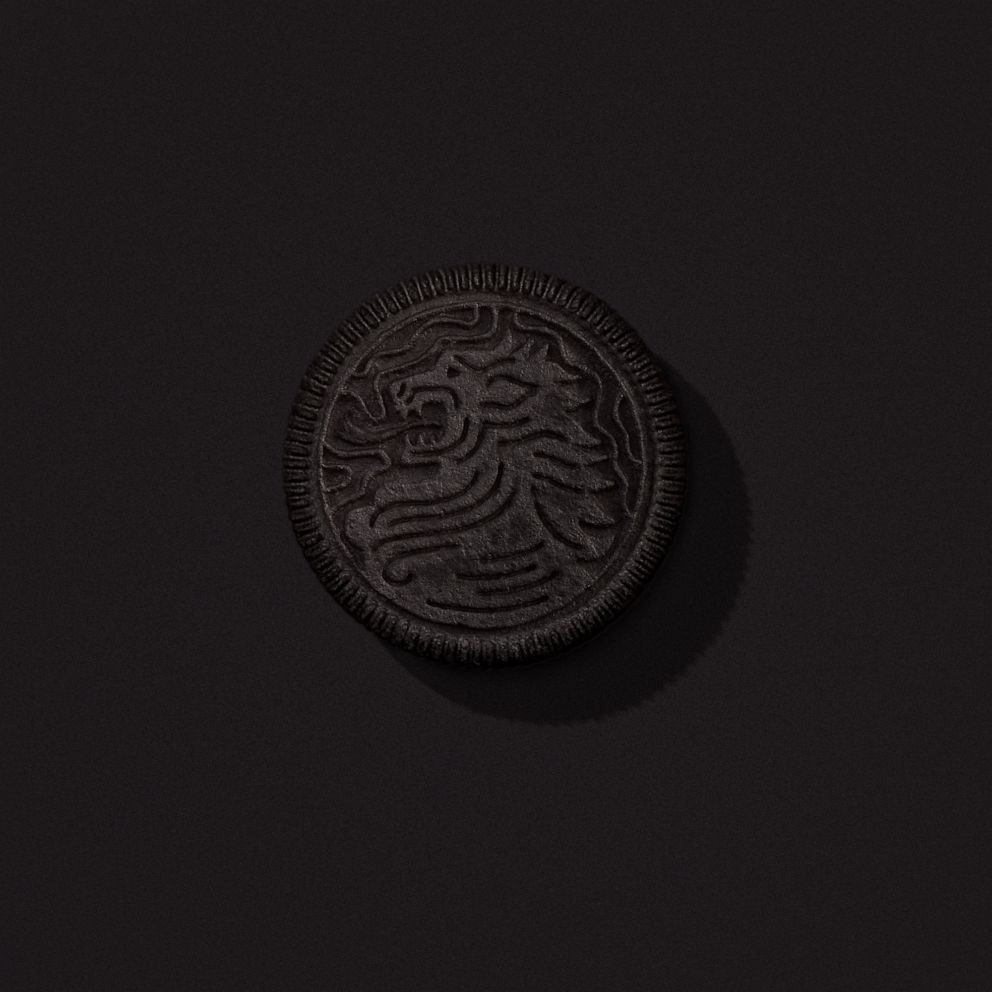 Oreo said in a press release the snack company will surprise select fans throughout the season with a special treat for participating.
To celebrate the new limited-edition cookies, Oreo collaborated with HBO and Elastic, who created the show's opening sequence, and conceived a cookie-inspired version just like the opening credits -- but made entirely of Oreos.
According to Oreo, the video used a total of 2,750 cookies.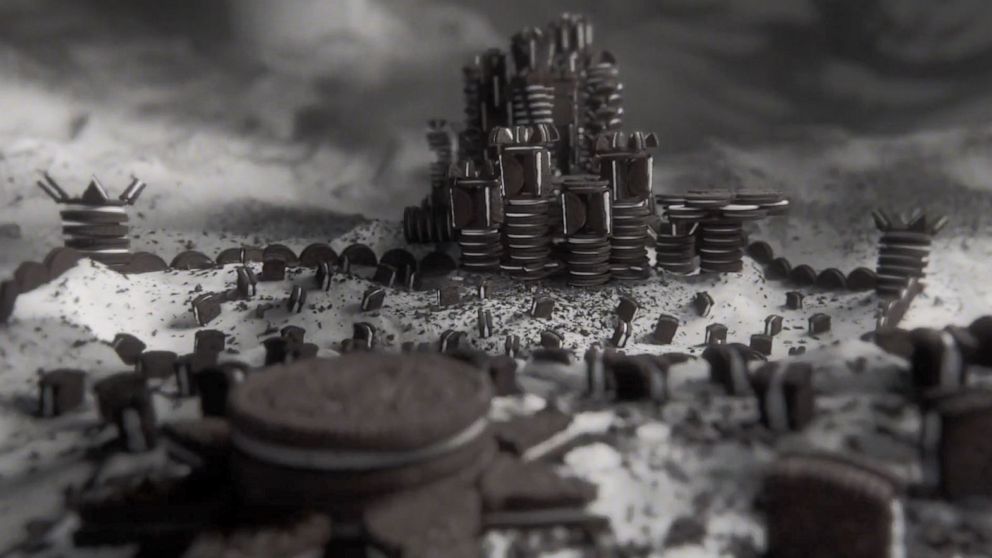 Oreo "Game of Thrones" cookies are available nationwide for a limited time starting April 8 while supplies last.
The eighth and final season debuts on April 14.