Houston we have a delicious new sandwich and it comes with a side of support for the local restaurant community.
Shake Shack has enlisted culinary heavy hitters from accross the country for a new chef series called "Now Serving" that kicks off Thursday and gives back to the hard-hit restaurant industry.
Chris Shepherd, executive chef and owner of Underbelly Hospitality in Houston, Texas told "Good Morning America" all about the specialty chicken sandwich he helped craft with proceeds directly benefiting the Southern Smoke Foundation -- a crisis relief organization for people in the food and beverage industry.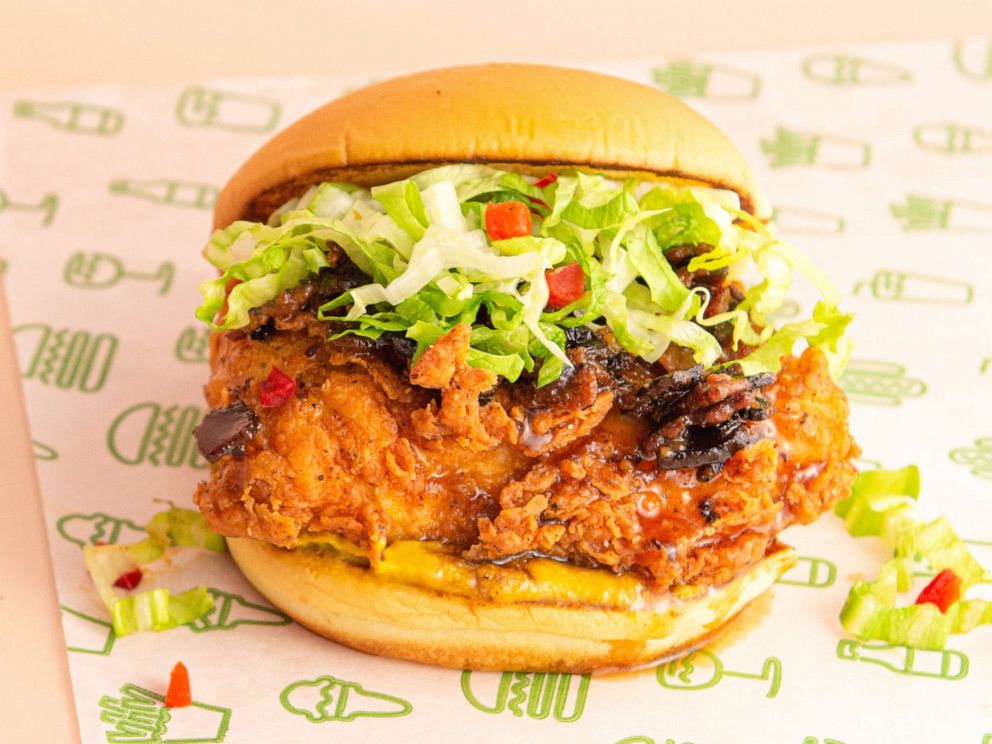 "The chicken sandwich is kind of the hidden weapon of the menu -- so we said let's add something that's very much who we are," Shepherd explained alongside Shake Shack culinary director Mark Rosati. "We took a bacon jam that we make at the restaurant, added pureed pickled jalapeño mustard, some cherry peppers and some bacon and shredduce -- to me it's the perfect little sandwich."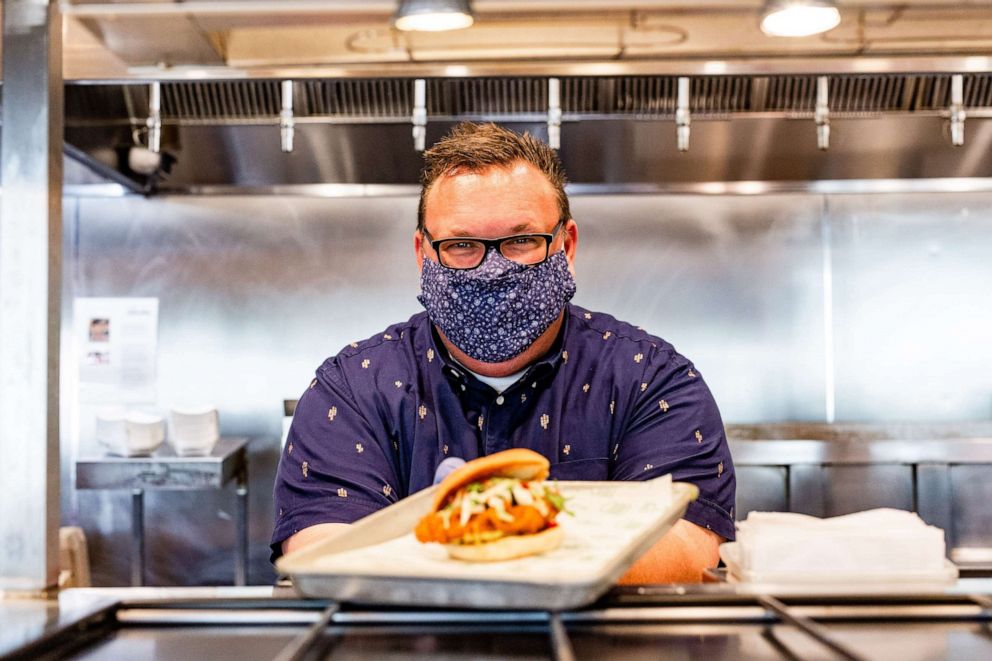 The aptly named Southern Smoke Chicken sandwich served on a non-GMO Martin's potato roll is available for $7.39 at Shake Shack's Montrose and Rice Village locations, online, or via the Shack app.
The fast-casual burger chain's year-long series will feature regional collaborations with well-known chefs and restaurateurs across the U.S. to offer exclusive, limited-time menu items with a portion of net proceeds to benefit local food nonprofits.
In 2017 after Hurricane Harvey, Shepherd said they switched up the initial purpose of the Southern Smoke Foundation to now grant families money through donations for an emergency relief fund "so that any time anybody in our industry got into some type of crisis they had some place to go."
Since COVID-19 hit the foundation doubled their employees and have provided 3,000 families over $5 million since March.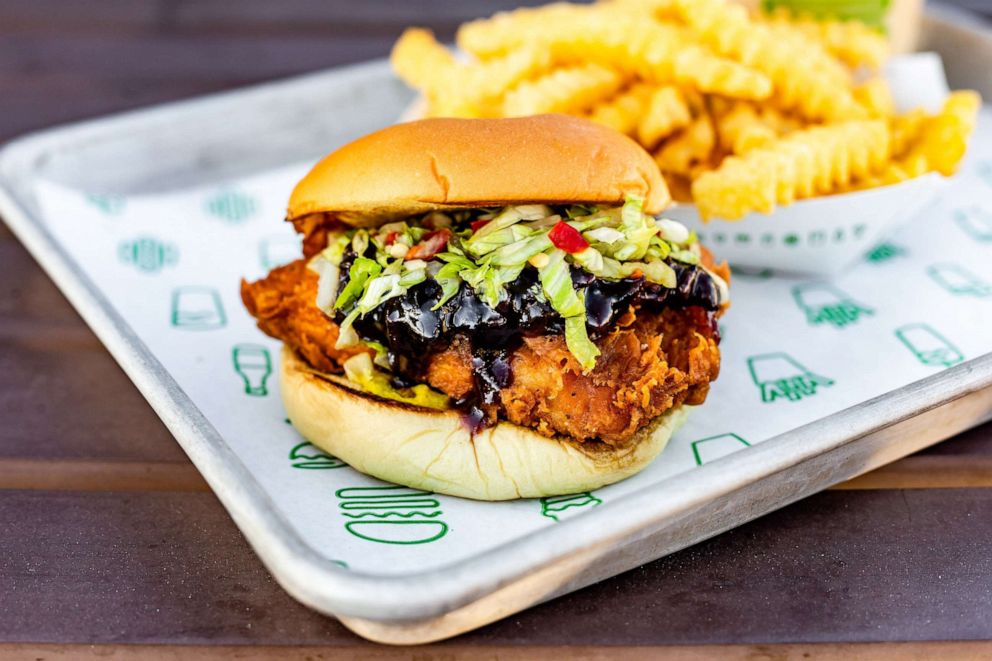 "We've admired what Southern Smoke has done for such a long time so we're excited about this launch," Rosati told "GMA." "I can't think of a bigger champion of all things local businesses and community. With Chris I feel like all boats rise with the tide."
For Shepherd, "the biggest key" is having Shake Shack help highlight awareness for his foundation's efforts. "To come by and put some money towards Southern Smoke, you can't ask for more than that," he said. "Their team has been so supportive and that's the thing Shake Shack exemplifies is courtesy and kindness -- it's been a pleasure and an honor working with them."
Other participating chefs include Pinky Cole of Slutty Vegan in Atlanta, Dominique Crenn of Atelier Crenn in San Francisco, Junghyun Park of Atoboy and Atomix in New York, Joseph "JJ" Johnson of FIELDTRIP in New York and Sarah Grueneberg of Monteverde Restaurant & Pastificio in Chicago, among others.
"We're thrilled to partner with some of the best chefs in the country for this series while giving back to the restaurant community during these difficult times," Rosati said. "Now Serving brings together a unique vision and style from top chefs who share our passion and commitment, paired with our roadside-inspired classics, and we can't wait to show our Shack fans what we're cooking up."
Rosati reminded that charitable work "has always been a big part of our brand" since their inception to help revitalize Madison Square Park at the original location.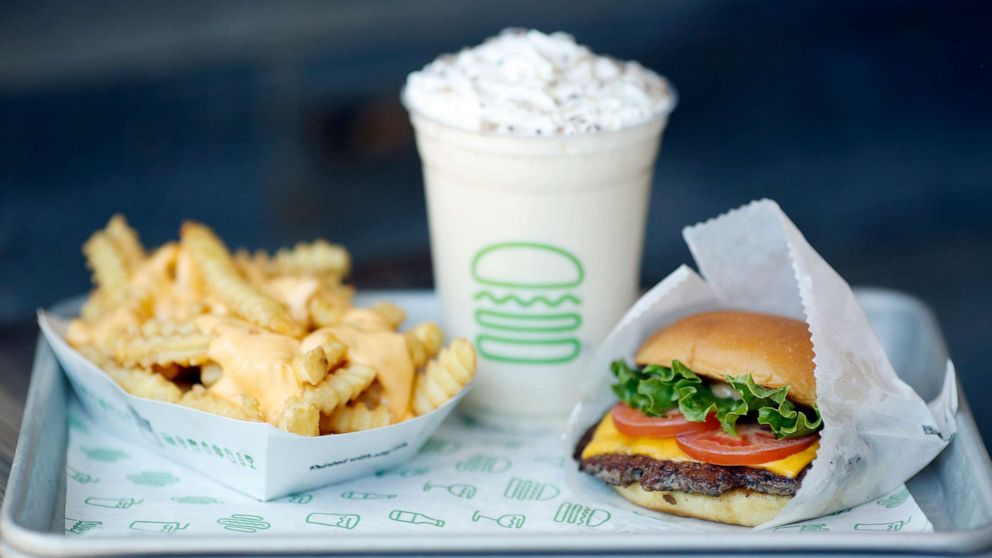 Check out the full schedule for Now Serving below and stay tuned for more collaboration updates around the country to come.
March 4: Houston, Chris ShepherdApril 8: Atlanta and New York, Pinky ColeMay 6: New York, Junghyun ParkJune 17: Chicago, Sarah GruenebergJuly 22: San Francisco, Dominique CrennSept. 23: New York, JJ Johnson