When it comes to summer entertaining, Trisha Yearwood has all the right recipes to harness seasonal flavors that easily elevate an array of dishes.
If you're looking for a great accompaniment to everything from grilled chicken to pulled pork, check out the country icon's two simple recipes for a stone fruit and mustard barbecue sauce as well as batched sweet tea pickles -- both straight out of her cookbook, "Trisha's Kitchen: Easy Comfort Food for Friends and Family."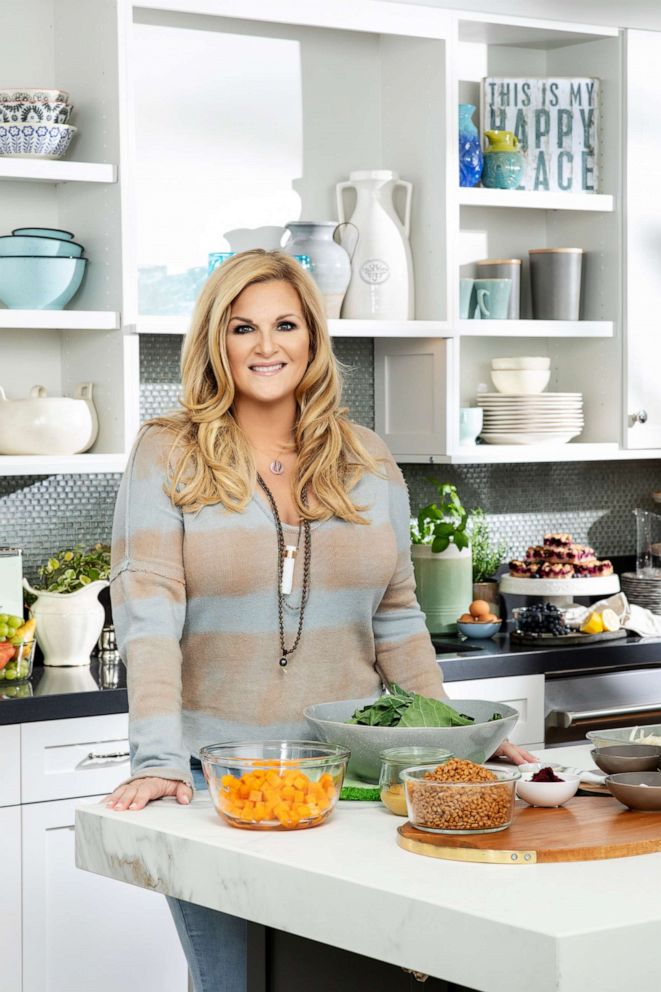 Sweet Tea Quick Pickles
"This super-easy quick pickle satisfies with the heat of the banana pepper brine, and the hint of sweet from the tea and honey," Yearwood wrote in her cookbook. "I keep a gallon of sweet tea in my fridge at all times, like all good Southerners do, but if you don't, you can pick up a small bottle of premade sweet tea at the grocery store. I store these pickles in the refrigerator in a big mason jar."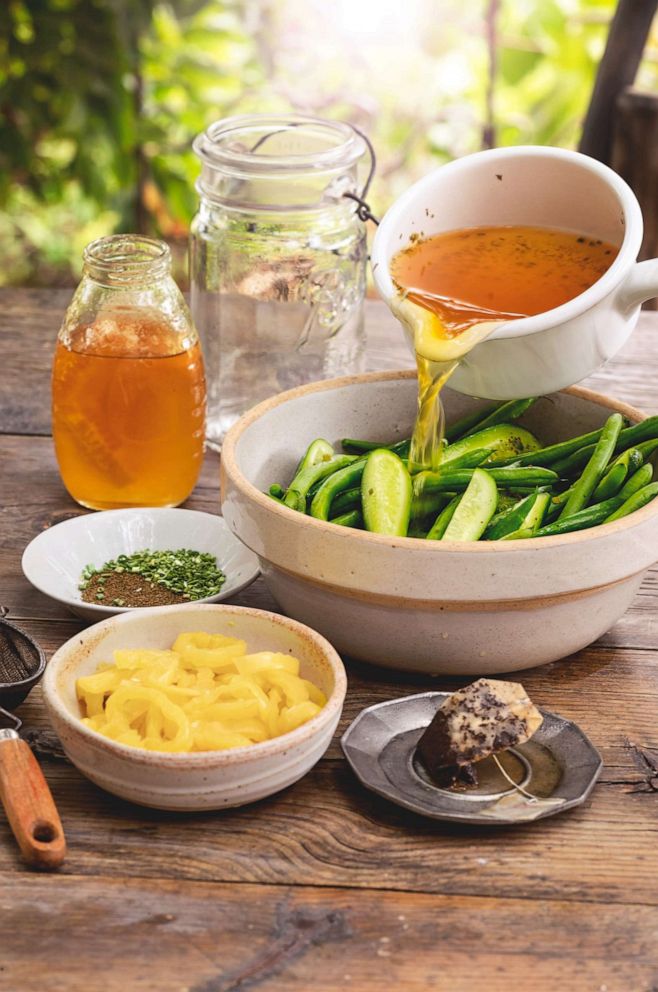 Ingredients
3/4 cup brewed sweet tea
1/2 cup distilled white vinegar
2 tablespoons honey
1 tablespoon dried chives
1 teaspoon celery seeds
1 teaspoon kosher salt
Brine from 16-ounce jar hot banana peppers
6 ounces fresh green beans, trimmed
3 mini cucumbers
Directions
In a saucepan, combine in the sweet tea, vinegar, honey, chives, celery seeds, salt, and brine from the banana peppers (reserve the banana peppers, refrigerated, for another use). Heat over medium-high heat until just boiling and the honey has dissolved, about 4 minutes.
Place the green beans in a heatproof dish or container. Slice the mini cucumbers into 8 spears each and add to the container with the green beans. Pour the hot brine over the vegetables and set aside to cool completely, at least 20 minutes before serving or storing. Store in an airtight container in the refrigerator for up to 3 weeks.
Trisha's tips
"Mini cucumbers are sometimes called pickling or Kirby cucumbers. They're about half the size of a regular cucumber, and perfect for these pickles," she wrote alongside the recipe.
"After draining the brine from your jar of banana peppers, refill it with distilled white vinegar and return it to your fridge to sit for a couple of days. It will refresh the banana peppers," Yearwood added.
Peach Mustard Barbecue Sauce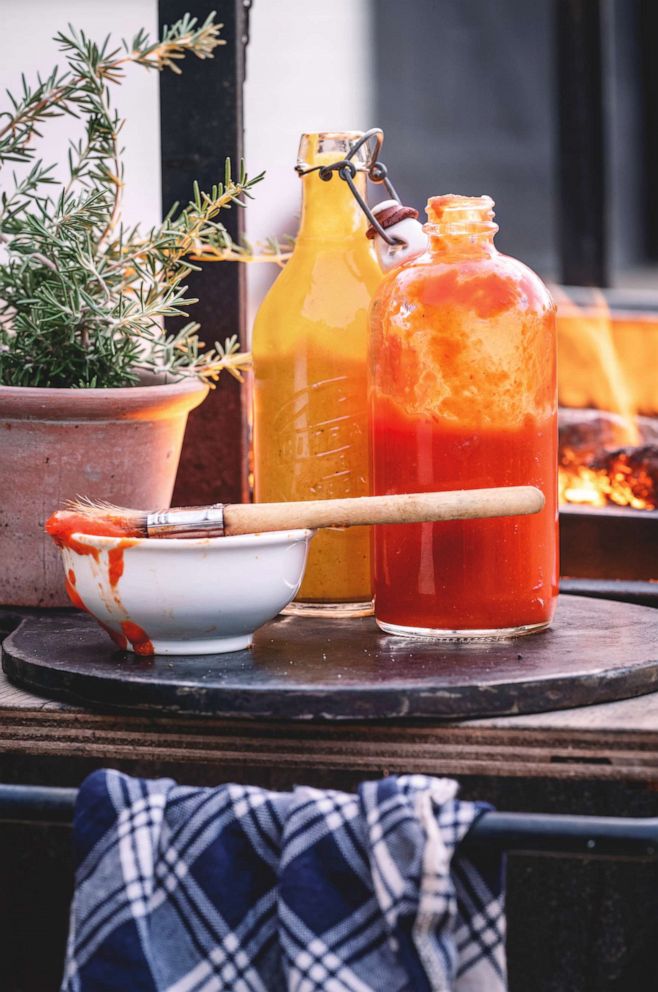 "My daddy, Jack, was a great home cook. He cooked barbecue chicken over a large pit every summer for the whole town," Yearwood recalled in her book. "A Georgia boy through and through, he loved fresh peaches. I imagine that he would totally approve of this sweet, tangy sauce. I make this barbecue sauce every summer when peach season is in full swing."
Makes 1 1/2 cups
Ingredients
1/2 sweet onion (I like Vidalia), thinly sliced
2 tablespoons vegetable oil
Kosher salt and freshly ground black pepper
2 cups diced ripe peaches (2 to 3 medium)
1/3 cup prepared yellow mustard
1 teaspoon Worcestershire sauce
2 tablespoons molasses
Pinch of cayenne pepper
Directions
In a medium skillet, combine the onion, oil, and a pinch each of salt and black pepper. Sauté over medium heat until soft and starting to brown, about 6 minutes. Add the peaches and 1/4 cup water and sauté until softened, about 7 minutes.
Stir in mustard, Worcestershire, molasses, and cayenne. Bring to a simmer and cook to infuse the flavors, about 3 minutes.
Carefully pour the sauce into a blender and puree until smooth, with the lid slightly ajar and a dish towel over the top to protect you from splatter. Store in the refrigerator for up to 3 weeks
Reprinted with permission from "TRISHA'S KITCHEN: Easy Comfort Food for Friends and Family" Copyright © 2021 by Trisha Yearwood with Beth Yearwood Bernard. Photography © 2021 by Ben Fink. Reproduced by permission of Mariner Books, an imprint of HarperCollins Publishers. All rights reserved.