A couple who tied the knot in a parking lot due to the coronavirus pandemic got an epic musical surprise on their big day.
When Carrie and John Michael Simpson got engaged in April, they knew they wanted to start their lives together right away. They had always dreamed of a fall wedding and were determined to make that happen despite COVID-19.
"There's no telling what the future was going to look like," added John. "We just decided to go with September and follow the rules as best we could."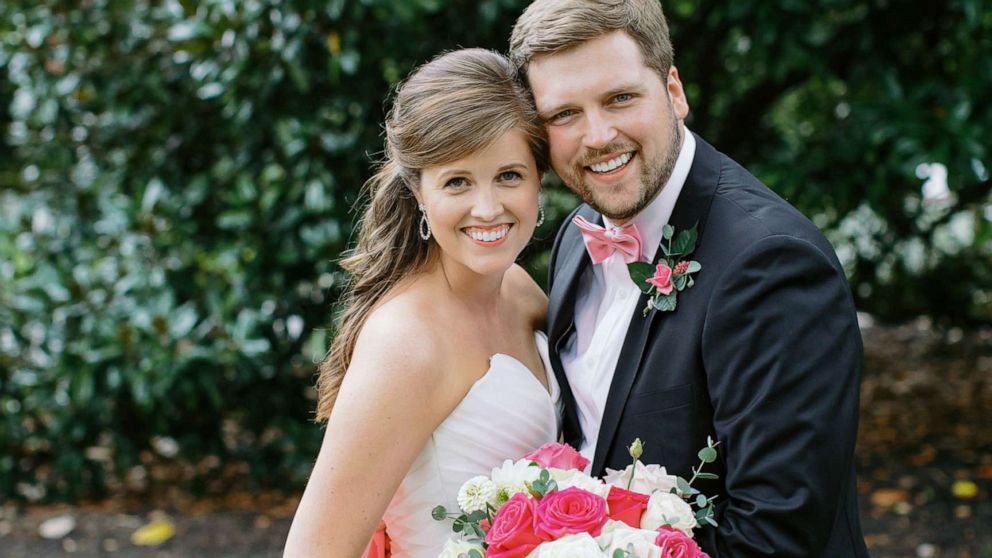 To accommodate their guests in a safe way, the couple inquired about the parking lots of each venue they were considering to see how many cars they could fit.
The idea of getting married in a parking lot was also a special one because the couple's anthem during the pandemic has been "Slow Dance in a Parking Lot" by country singer Jordan Davis.
"There's a lyric from it that says, 'Making the most of whatever we got / Even if it's just a slow dance in a parking lot,'" explained Carrie. "That's just kind of our anthem for life now of just making the most of whatever you get, even if it's not that much just making the most of it."
Like many people over the past year, Carrie, who is a motivational speaker, and John, who is a photographer, had both taken hits financially as entrepreneurs. They said the song helped get them through some of the toughest days during the pandemic.
To help make their day more special, Carrie's maid of honor, Cheryl, contacted Davis himself and told him about her friends' story, which moved him and made him think about his own wedding day.
"They had this huge moment in their lives, which is, I know, looking back on my marriage, it was such a special day," Davis told "Good Morning America." "I hate that some of the shine is getting covered up because of what's going on."
When Davis learned that "Slow Dance in a Parking Lot" was the Carrie and John's favorite song, and were planning on having their first dance to it in a parking lot on their wedding day, he wanted to help make the moment even more special by surprising them with a live performance via Zoom.
"'Slow Dance in a Parking Lot' means a lot to me," said Davis, who said it was based on a moment between his co-worker, Lonnie Fowler, and Fowler's wife on their first date, when they slow danced to a Garth Brooks song in the middle of a parking lot. "It's just an honest, real kind of love story."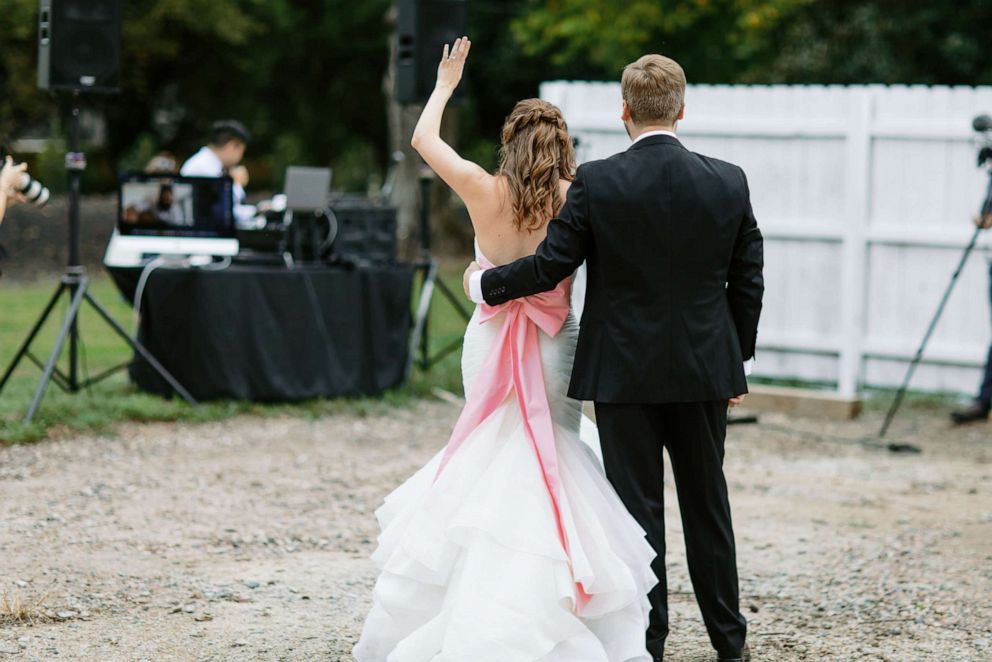 Davis' surprise went off without a hitch and it was a complete surprise to Carrie and John.
"We're just blown away, and blessed by our friends and family and especially our friend, Cheryl, to help put this all together," said John. "We've just been so loved during this whole season of uncertainty during COVID and that this special surprise just made our day even better."