Bride-to-be gets the best surprise on her would-be wedding day
After this bride had to postpone her wedding amid the coronavirus pandemic, friends and family found a special way to celebrate -- complete with a social distancing-approved flash mob.
Bride-to-be Kyrstal Hale, 34, and Robert Lind, 36, planned to wed on April 5, 2020. Unfortunately, the coronavirus pandemic put their special day on hold.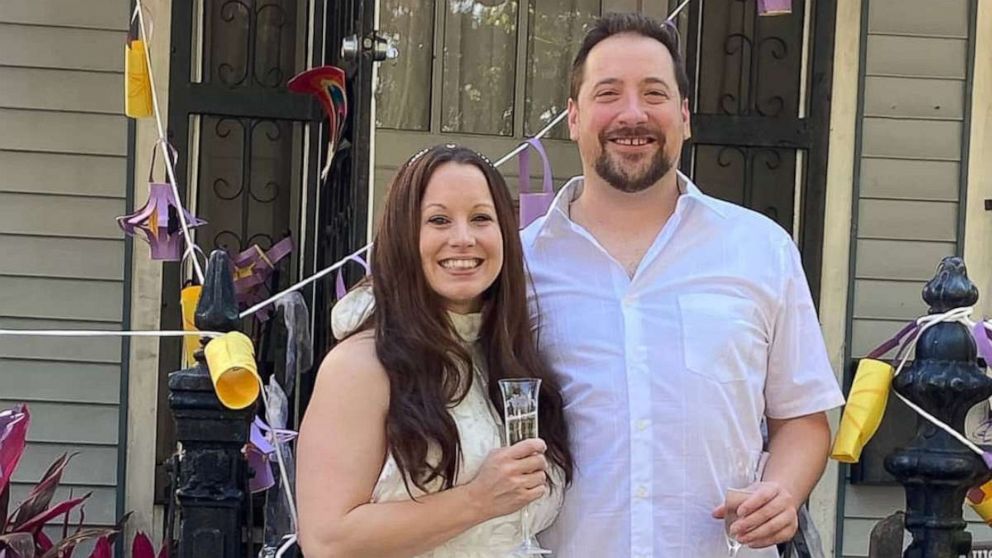 On Sunday, her would-be wedding day, Hale said her sister and maid of honor, told her that she was setting up a date for her and her fiance.
"[My fiance and I] got dressed and at about 4:15 p.m. my phone rings and [my sister] said, 'Go outside,'" she recalled.
Hale, a lifelong fan of Disney, said she walked outside and saw that her house was decorated in lanterns inspired by her favorite Disney movie, "Tangled," and a caravan of cars were honking.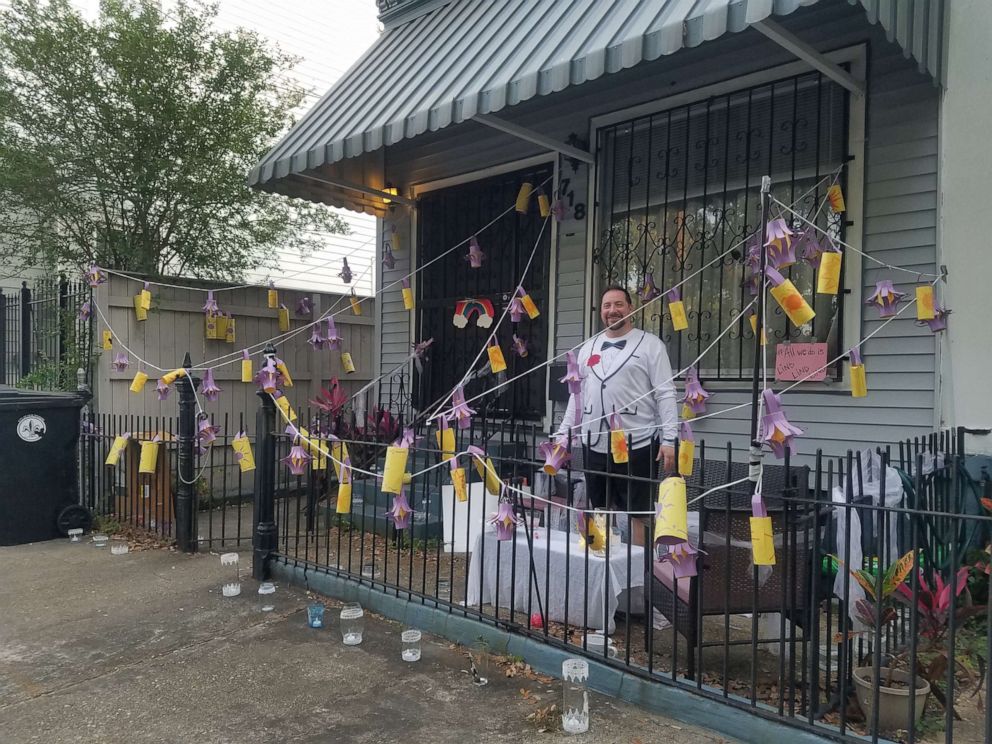 "[The cars] stop in front of us and [family and friends got out of the cars] to do a [social distance] flash mob dance," Hale said. "Everyone is six feet away, if not more, and it was incredible!" Hale's best friend and sister, Jennifer Hale, 36, was behind the surprise, including having everyone learn a routine to the song from their childhood favorite movie, "Can't Hardly Wait."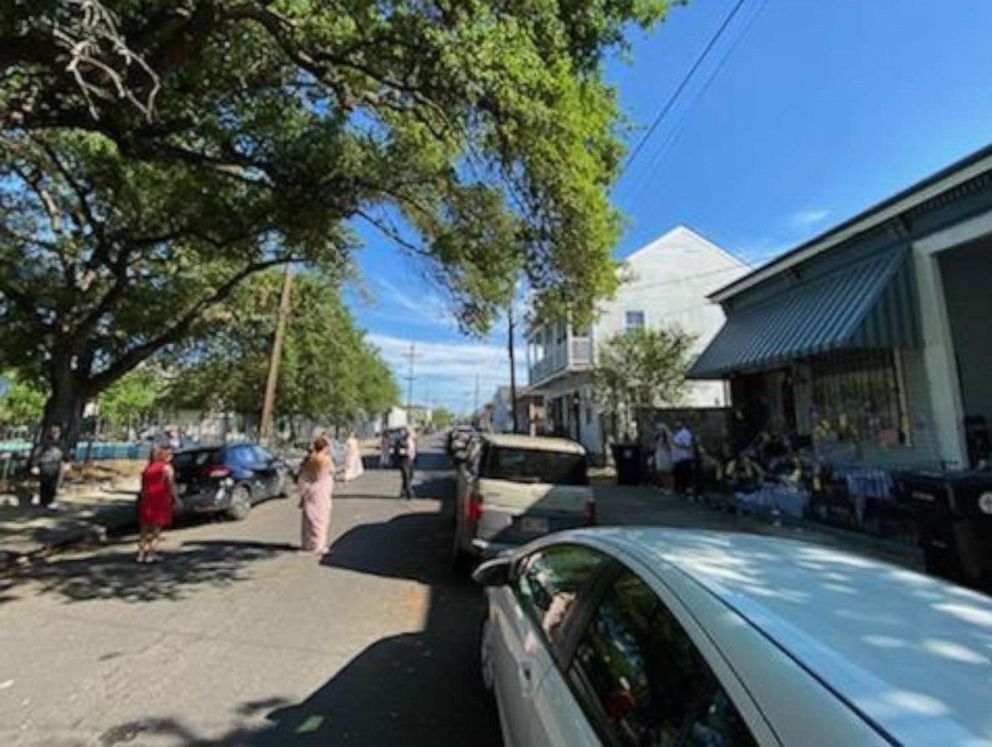 "[A week before], I had sent everyone a dance to learn and it was just five moves. Everyone learned it," she said."[The pandemic] sucks, but everyone coming together is kind of the most amazing thing I've ever asked for."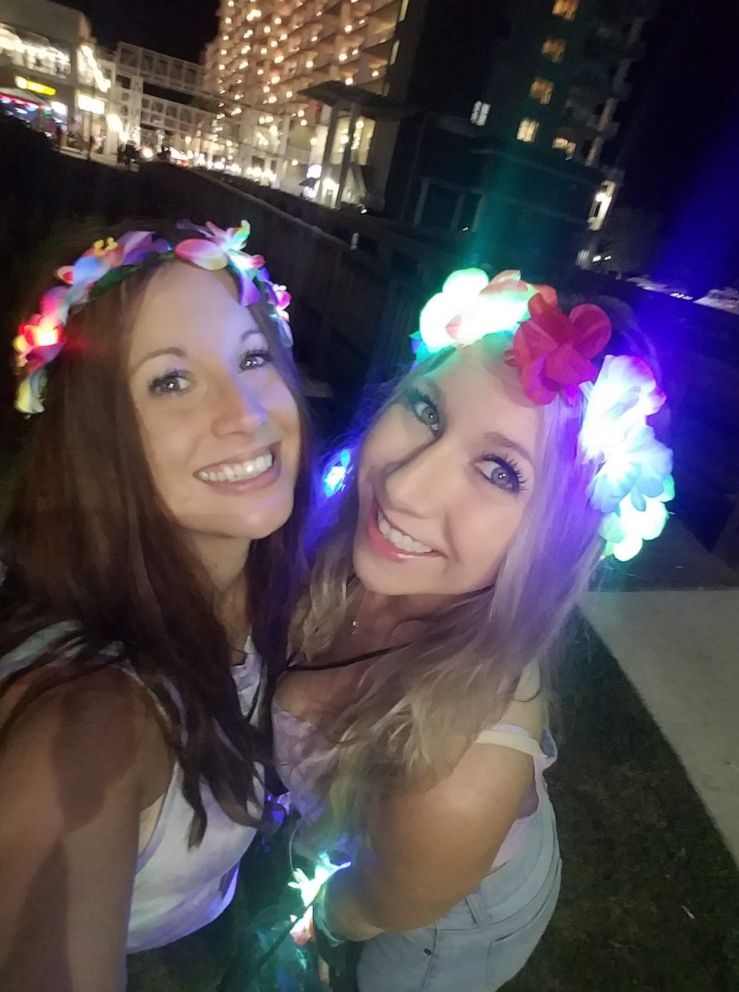 Hale shared videos of the wedding surprise on Instagram and captioned the post: "Best non wedding day ever!"
"I never felt so much love in my heart in my life," Hale told "Good Morning America." "They are all amazing people. It was the most thoughtful gift I've ever received in my life and we're both so grateful.It put things in perspective of what's important, corona won't stop our love and even if we can't hug each other, [the pandemic] has brought us closer together."
According to Hale, the couple plans on hosting a social distance street wedding on April 19, 2020.