New investigation shines light on racial disparities in housing
Courtesy of Faheem Muhammad
A man in California recently gifted his 13-year-old son 40 acres of land for his birthday.
Faheem Muhammad, 35, of Los Angeles said the land, which is in Boulevard, California, on the U.S.-Mexico border, was a rite of passage for his teenage son, Faheem Ra'id Muhammad.
"After slavery, of course, we were supposed to get 40 acres and a mule," Muhammad said, referring to Union General William T. Sherman's Special Field Order No. 15, which was issued near the end of the Civil War in January 1865, and intended for newly freed slaves, but never came to fruition. "We're not crying about the fact that somebody didn't give us what they promised. If this is something that we desire to have, we go and make it happen."
Muhammad said he wanted to instill the principles of self-sustainability into his son, whose birthday was March 16, while showing the importance of land ownership. Real estate investment is one of the top five ways to create generational wealth in America, according to Forbes.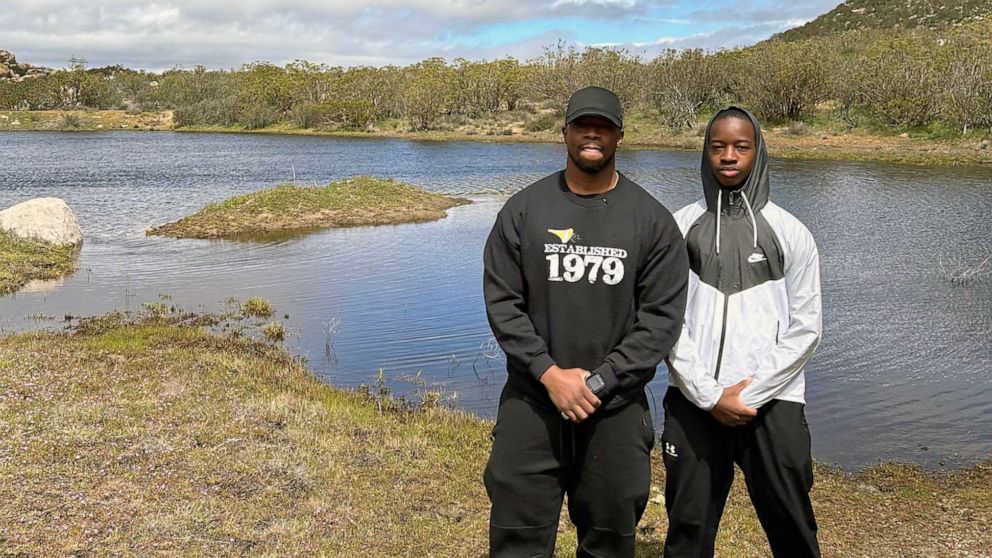 "We don't really have that much. Like in certain neighborhoods, we have no ownership of our homes," said the younger Faheem, affectionately known as Little Faheem, discussing African Americans and real estate. "It would just be better to learn how to deal with that kind of stuff over real estate, land ownership and home ownership."
Muhammad, the former head of security for music icon Michael Jackson, is the co-founder and chief information officer of the OASIS investment group, a real estate development company that focuses on transforming and uplifting low-income and underserved communities, according to Muhammad. He said the 40 acres he gave his son was part of 198 acres of land he bought in 2021.
Most of OASIS' investments are in majority-African-American neighborhoods in Chicago, according to Muhammad.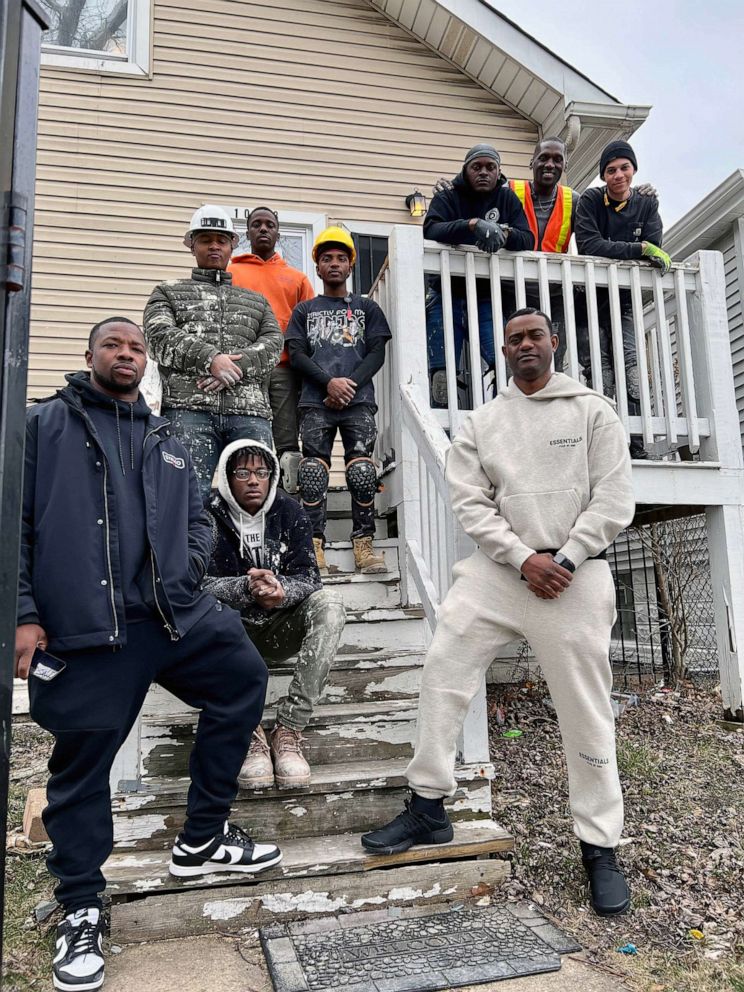 "A lot of times you hear about gentrification where they come in and they make these places nice to live in," Muhammad said, explaining how African Americans are often pushed out of their own neighborhoods due to rising prices. "Our concept was to come in and make them nice places to live but make them nice places to live for the people that already lived there."
According to Muhammad, OASIS is able to stay profitable and help Black communities by working with the U.S. Securities and Exchange Commission to acquire a Regulation A, Tier 2 real estate fund, which allows them to raise capital to buy land and renovate homes while making it a priority to keep African Americans in their neighborhoods.
Chicago resident L'Keisha McFadden moved into one of those homes in March 2022.
"When I first saw this home, where I'm at now, it was like a broke-down house," McFadden said of the house before OASIS renovated it. "[OASIS] really went out their way to present this home for me and my kids how I wanted it."
According to Muhammad, OASIS partnered with Neighborhood Housing Services Chicago to offer classes to educate his tenants on homeownership. OASIS also created the Build Program, an initiative that teaches young people with no experience how to renovate properties and gives them a path to become homeowners themselves, according to Muhammad.
Little Faheem is certainly on that path. Even world-renowned rapper, producer, record executive and entrepreneur Sean "Diddy" Combs gave the teenager and his father a nod with an Instagram story post acknowledging the 40-acre birthday gift.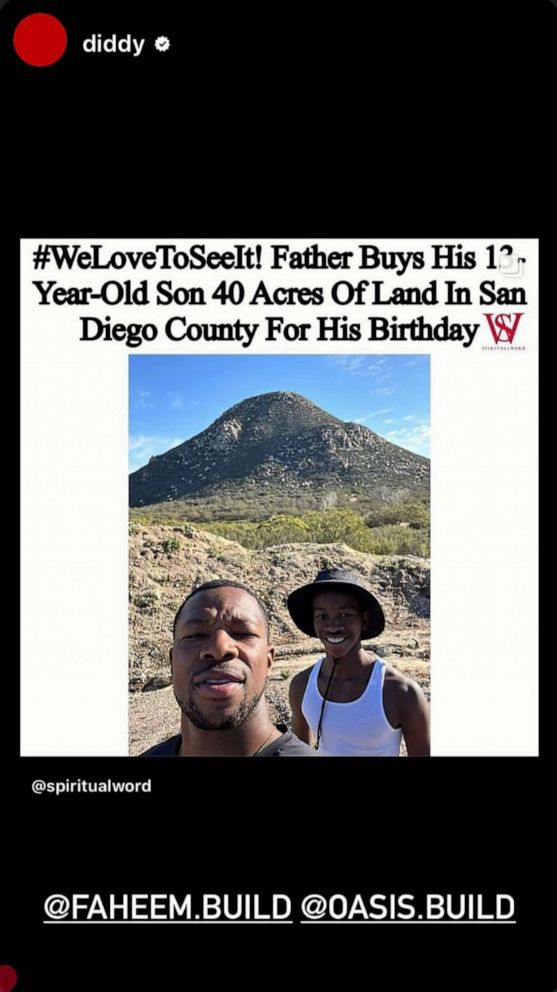 Muhammad's security company, Elite Transportation and Security Services, is contracted with Combs, according to Muhammad.
Little Faheem has great examples around him on how to build out his dreams in virtually any direction he wants. But for now, he has some creative ideas for his newly acquired land.
"ATV camps, camps ... resorts, family homes. Stuff like that -- Airbnbs," he said. "You could put a windmill there if you want to."