Paying off $124,000 in debt sounds nearly impossible but one couple managed to do so in three years by changing their habits and learning to save.
Christopher Espinosa, 29, met his now-wife Morgan Espinosa, 28, at Southern Nazarene University in Bethany, Oklahoma. After graduation, they said they were collectively making $28,000 per year doing part-time jobs including retail, photography and waiting tables, all while spending more money than they should have.
They landed in a financial spot where many millennials find themselves today -- facing a massive sum of debt. America's total student loan debt is now around $1.5 trillion, according to the U.S. Department of Education's National Center for Education Statistics (NCES), and the average debt was just over $28,000.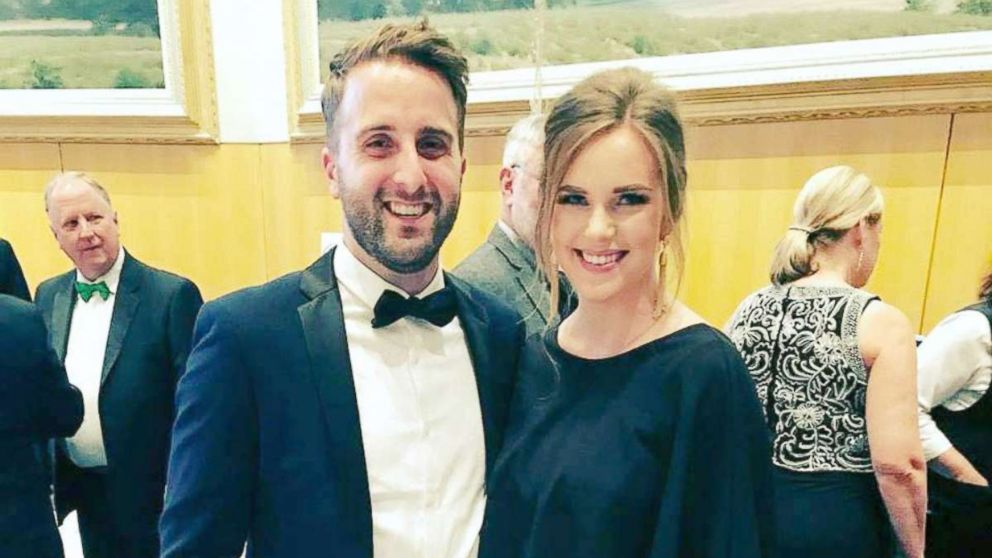 Chris admitted his spending habits were taking a toll on his wallet and relationship. He was a big spender, often splurging on clothes and gadgets he found cool and eating out at restaurants. After going back and forth with his wife, they decided it was time to make a change.
"We just really wanted to be financially at peace," Espinosa told "GMA." "We wanted to stop fighting about money and change our family tree so that our kids would not have to worry about paying for college."
Added Morgan, "I was feeling overwhelmed by the debt."
"I remember Chris grabbing my face and saying, 'We will get rid of this debt, I promise,'" she continued.
Overcoming "FOMO" to find financial freedom
While they began saving little by little after graduation, it wasn't until 2015 when they really began to limit their spending. Their debts included $88,000 in student loans, $29,000 in car payments and $5,200 on credit cards, they said. To tackle it, the couple followed what experts call the "snowball method," putting each debt from smallest to biggest, focusing on paying them off in that order while still making the minimum payments on the larger debts.
The couple limited their spending to a $40 a week allowance and found some simple solutions like selling off some of their belongings -- from clothes to furniture for extra cash -- and inviting friends over to eat instead of going out. By making these changes, the couple managed to put up to $3,500 a month toward their debt.
Chris admits that it wasn't easy. "I would get 'FOMO' and I didn't want to miss out," he said.
The hardest part for Morgan was saying no to things she loved.
"I really like interior design so I had to pull back the reigns and not buy things for our house that I dreamt of buying," she said. "The hardest part was saying no when I wanted to spend or I saw people around us spending."
While some of their friends were buying new Jeeps, they saved by making use of Chris' old college car, a 15-year-old Honda. They also cut off their cable TV subscription, switched to a slower internet speed and negotiated a less expensive cellphone contract.
Morgan also took on extra work, cleaning homes around the holidays for extra cash.
Chris said there were times when they went over their allotted monthly budget. In those instances, they would course correct and "had to take from next budget to pay back [themselves]," he explained. This would make the next month even more difficult as they would have even less money to go around.
Now, three years later, all that struggle was worth it when they paid off their final debt. The couple treated themselves to a trip to Cancun that Chris said was paid for in cash because they vow to never use credit cards again.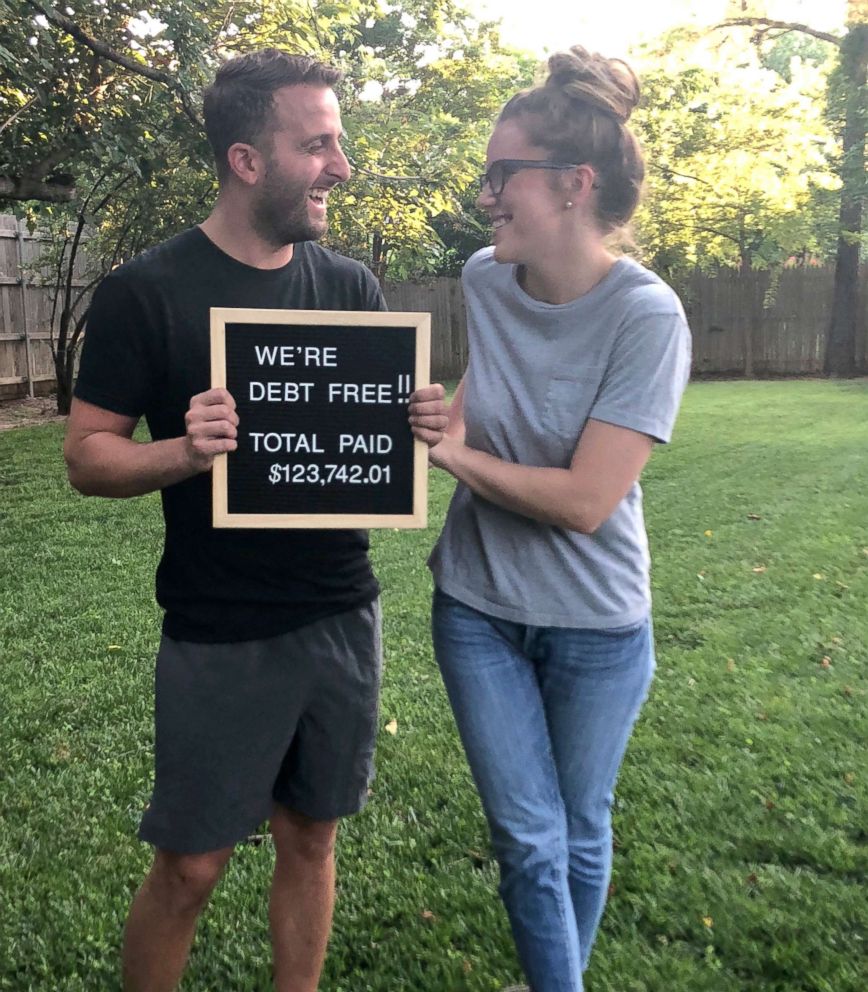 Chris said the sacrifice to live within one's means is worth it long term and he wants others struggling with debt to not to be afraid to say no to things to curb spending.
Nothing beats "having a sense of peace, and getting to keep your money on payday," Chris said.
Morgan hopes their story encourages other people in similar situations.
"I just want other people to know that they can do it," she said. "Put blinders on and don't think about anyone else even if someone is paying off debt faster than you're doing it."
So what's next for the Espinosas? The two hope to save enough to buy a house.