Following the deadly school shooting at a private Christian elementary school in Nashville Monday, one teacher has turned to social media to ask fellow educators what they do to prepare for emergencies such as an active shooter incident.
Erica Rogers teaches preschoolers at a Baptist church in North Carolina and said for her, this latest school shooting seemed to hit closer to home given the parallels she saw in what unfolded in the Tennessee capital and her everyday life.
"After learning about Monday's shooting in Nashville, it just kind of really triggered me," Rogers, 28, told "Good Morning America."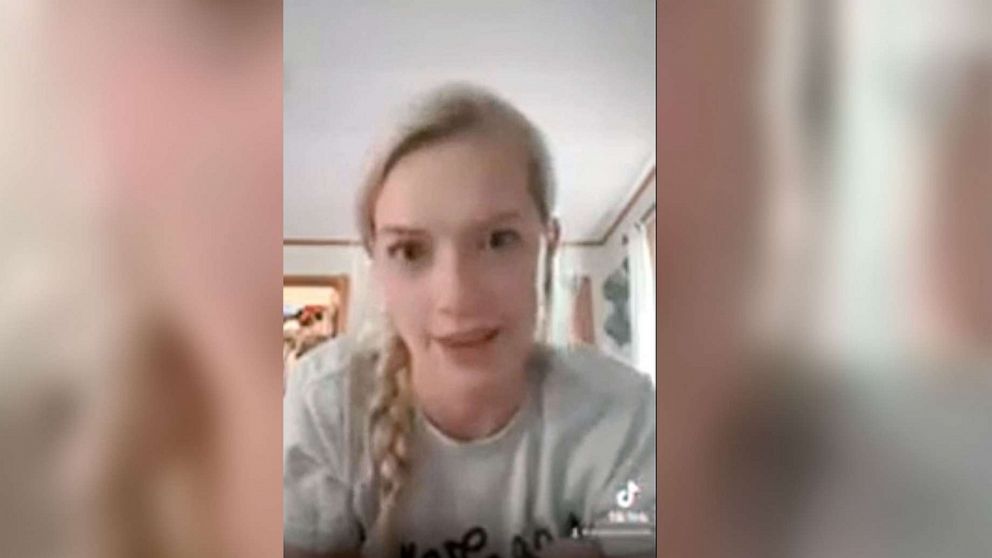 The first-year teacher said even though she has participated in multiple trainings and drills at school, she also wanted to post a TikTok video and connect with other teachers and see what else they did to prepare for future events.
In her video clip, posted March 28, one day after the Nashville shooting, Rogers explained that she carries a backpack stocked with supplies like bottled water, but also with specific items such as candy, that is tailored for her very young students.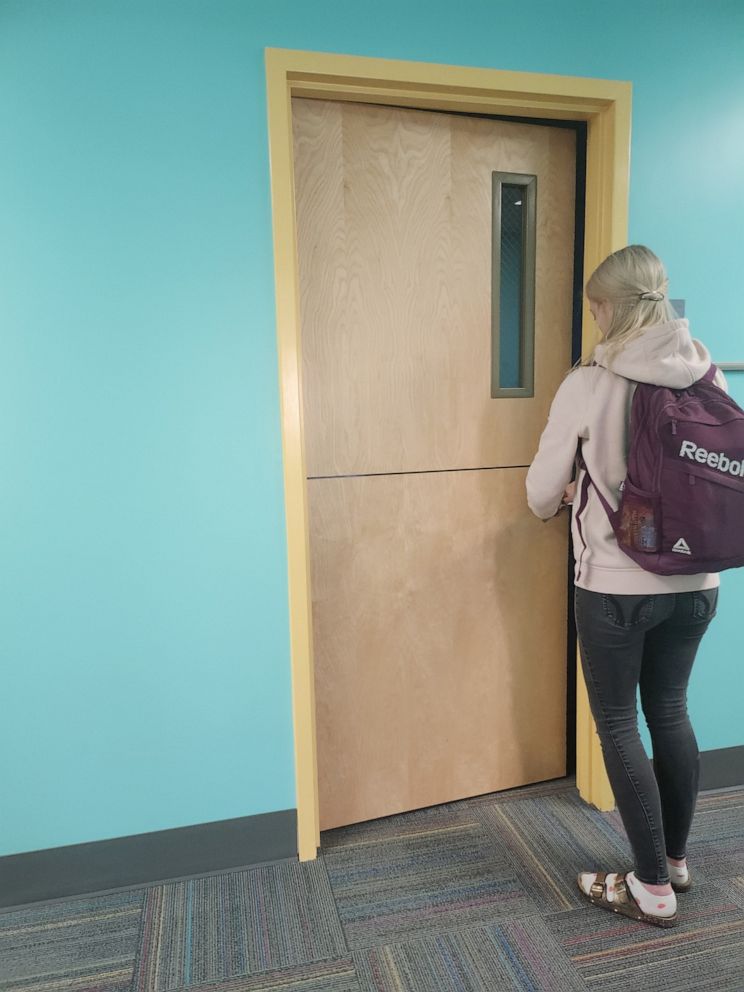 "I teach ages 3 to 4 so they're little guys. I can't necessarily just say 'Sit down and be quiet' and expect them to sit down and be quiet for a long period of time. So I have a bag of suckers," Rogers said in her video, in part. "It is just Dum Dum suckers and my thought is I would give them suckers over and over and over and over and over. I'm not worried about the nutritional value of a snack. It is something in their mouth. It will keep them occupied for a few minutes at least."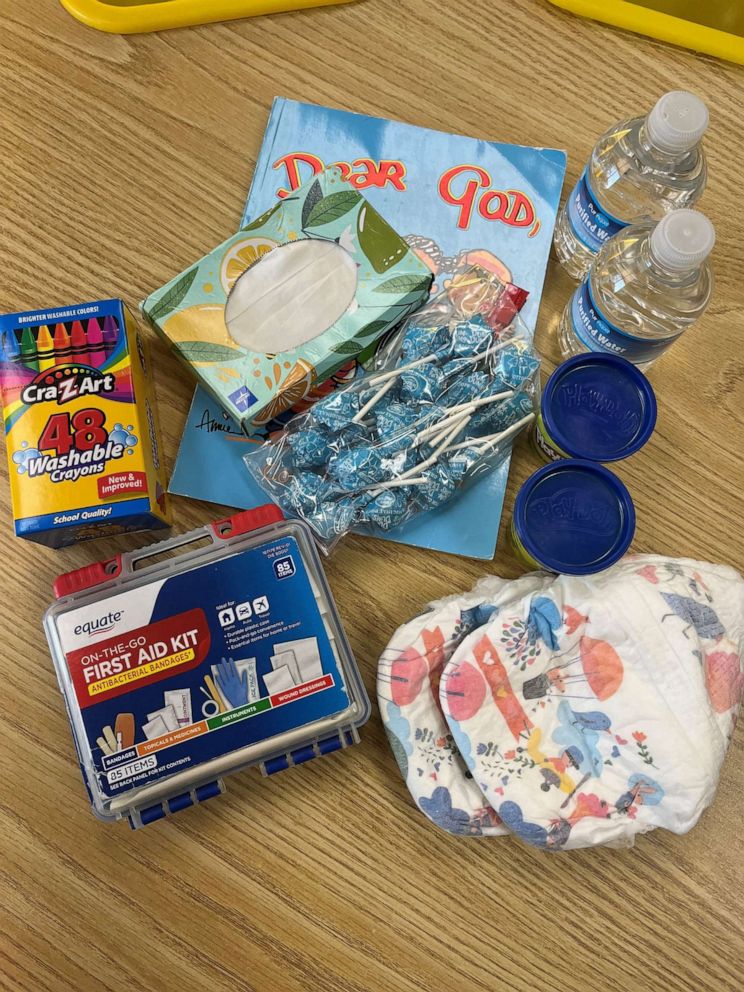 Rogers, who is also a parent and whose kids attend the same school where she teaches, said she feels the extra precautions are worth the effort to her.
"It might sound like a lot that I have in my bag, but each little thing, if it buys me two minutes at a time, I mean, that's potentially 20 minutes that I can keep a kid entertained, if not longer, to keep them quiet, to keep them safe," the mom of two said.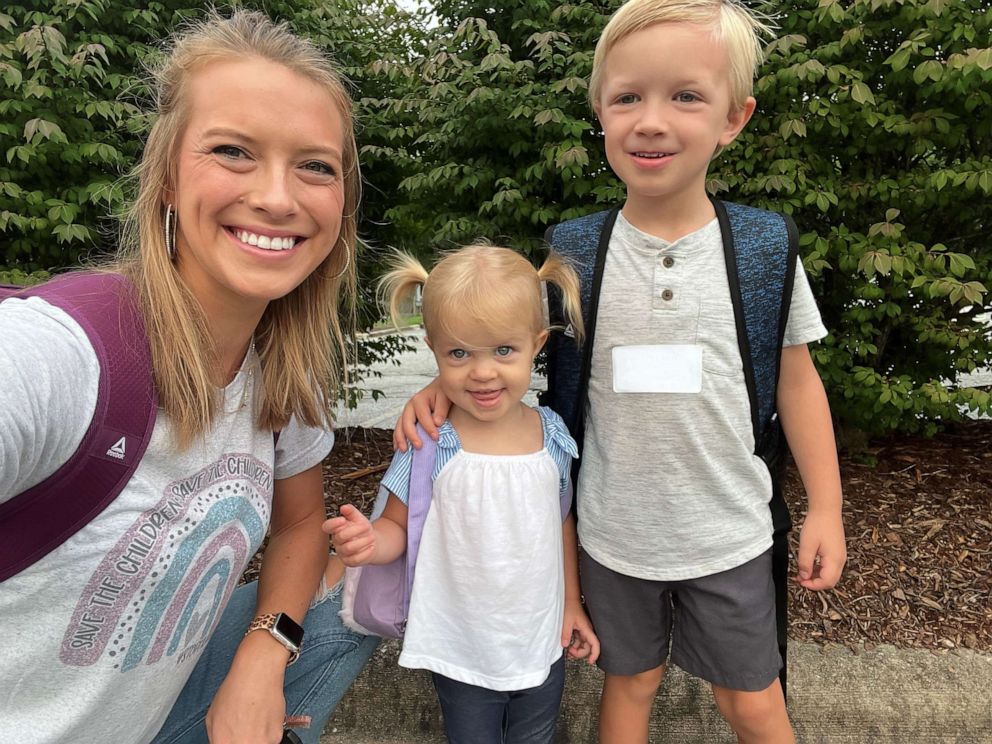 Commenters made their own suggestions, with one who identified as a high school teacher writing, "I keep wasp spray and scissors to where I can easily get to them. Canned food is another idea to use for protection."
Another added, "I taught [pre-K special education]. My bag had skittles, fidgets, pops, those lava lamp timer things and books. I would add little stuffies for them to hold onto too."
Since sharing her video, Rogers said she's received various responses and plans on adding more items, like a mini first aid kit, to her backpack. She also said she hopes other teachers can find her post helpful.
"The thing that's really surprised me is the number of saves I've gotten on the video, people that want to save it, so they can go back and watch it again," she said.
"I hope I'm never ever going to need anything out of that section of my bag but if I do, I feel so much more prepared, the best I can," she added.
Rogers' post is the latest in an ongoing conversation among teachers on classroom safety and shooting precautions, as gun violence continues to impact schools across the country.
There have been 131 mass shootings in 2023 so far, according to the Gun Violence Archive, which defines a mass shooting as one in which four or more people are shot or killed, not including the shooter.
Overall, there have been 26 shootings at elementary, middle or high schools in 2023, according to the Gun Violence Archive.
"The thing is, it's not just my classroom. We migrate, we go to the gym, we go to the playground, we go to the library, we go to other classrooms even and so it's more so instead of equipping the classroom, more things that I can equip my bag that can go with me," Rogers said. "Because again, we can go anywhere or we could also be walking down a hallway and then it's, 'Oh, we got to go in this closet.'"
It's a conversation Rogers said she feels is important to continue discussing.
"I told people at work, this will not be the last shooting before the end of the school year, I guarantee you," she said. "We have 12 weeks left. You will hear of another one somewhere and that's terrifying. That is so scary because you never know where it's gonna be. Even if it's not you, it's gonna happen to someone else. And I don't know how to be OK with it."