A California woman says she's "super grateful" after reuniting with one of her beloved cats after a six-year separation.
When the October 2017 Nuns Fire tore through Sonoma County, Patricia Duane of Kenwood, California, was forced to evacuate three times with her husband Michael and their cats and dogs. Amid all the moving, one of their cats, a brown tabby named Oz, was separated from them.
"It was pure chaos. We didn't have anything in order, protocol, as far as what to do in a wildlife fire," Duane recalled to "Good Morning America."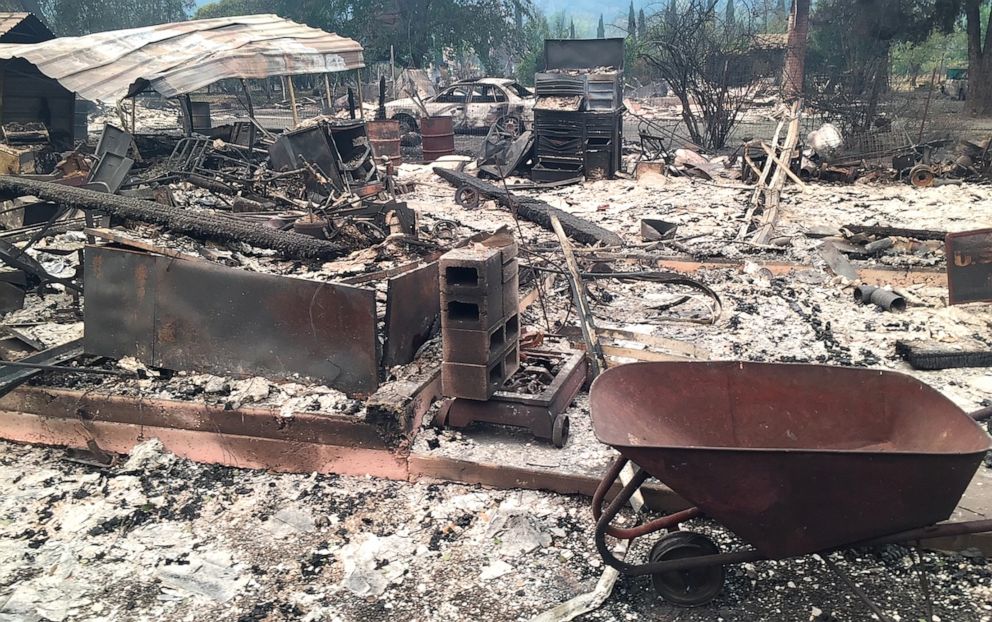 "We went to [a girlfriend's] house, and within 20 minutes, her home and neighborhood came under evacuation orders," Duane continued. "So, we loaded up the cats again and the dogs, and unfortunately Oz, because he was a timid cat, went into hiding, which I presumed he was underneath the bed or in a closet, and I just thought, 'Oh, we'll just come back the next morning and get him,' because we couldn't find him -- and that was it."
The Nuns Fire ravaged Sonoma County for weeks, according to the California Department of Forestry and Fire Protection, and by the time Duane and her husband returned to their 1-acre property, she said it looked like "a war zone."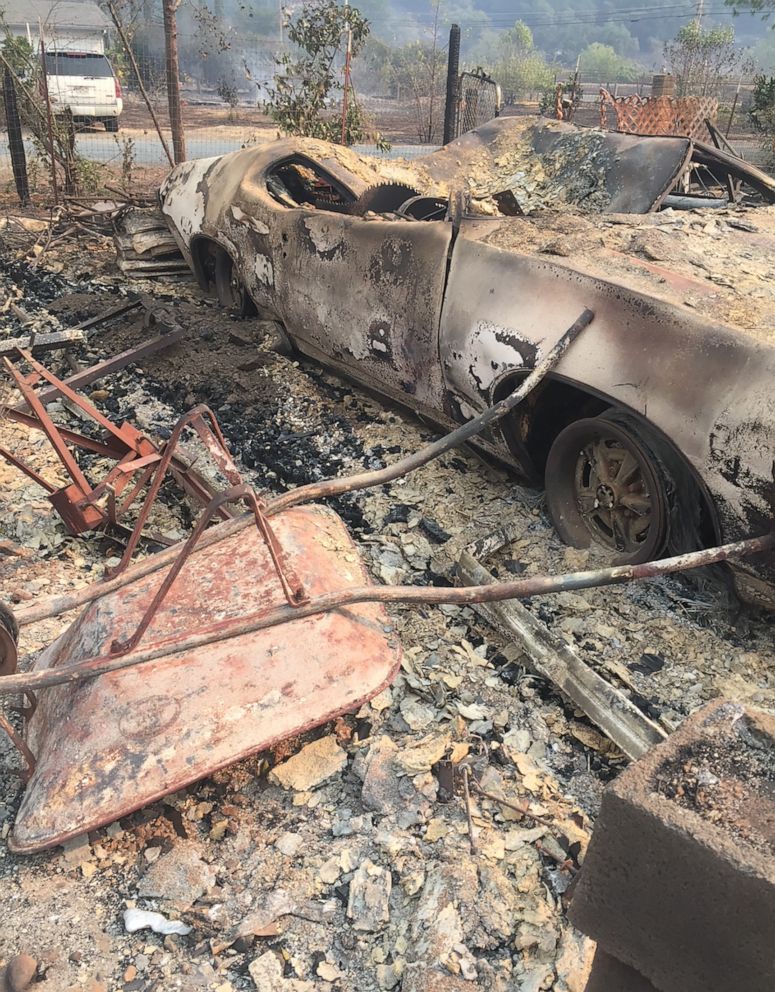 "Long story short, I went then to go retrieve Oz and he was not anywhere to be found," Duane said. "At some point, he had escaped and I continued and continued to look for him, and as the months went by, I was leaving food, all the things you do, you talk to all the neighbors and I just had my doubts that he would have survived because he didn't even have the capacity to kill. He only had four teeth and he just was not an outdoor cat in any capacity."
In the following weeks, months and years, Duane said she "resolved" herself that Oz "went to kitty heaven" and hoped he hadn't suffered "horribly."
But all of that changed on Monday: Duane said she received a phone call from Forgotten Felines of Sonoma County, a nonprofit dedicated to spaying and neutering unowned cats in the northern California county.
"There was some folks that were feeding the cat. One of them called our original executive director here and our founder, and she had the cat brought to us so we could scan the cat [for a microchip], and see if it needed any vaccinations.... So, the cat came to us because it was a stray," Pip Marquez de la Plata, the executive director of Forgotten Felines of Sonoma County, told "GMA."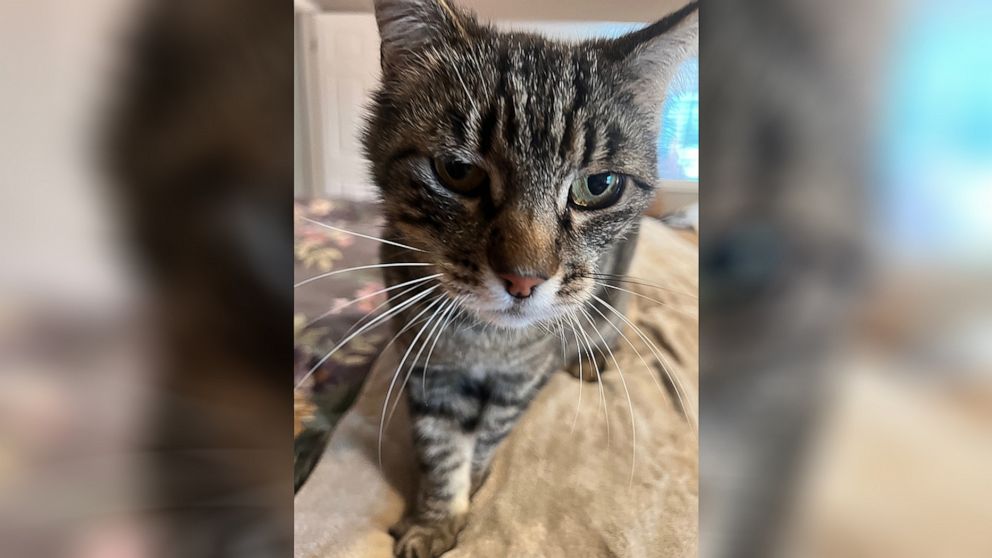 The microchip scan brought up Duane's information. When Duane got the call, she quickly headed over and asked the staff to go ahead and have the cat checked by a vet in the meantime.
"I left the house immediately and I just made excuses to do errands in the area so I [could] be as close as possible. And sure as heck, I arrived and they brought him out in the clinic area and it was him," Duane said. "They opened the cage and he crawled into my arms and started purring, and I just -- I'm in shock currently, and I'm so thankful."
Despite being away from home for nearly six years, Duane said Oz has already become "quite comfortable" with his favorite soft blankets and has "acclimated quite well" to being back home with Duane, her husband, his bonded brother Murphy and Duane's three other cats and two dogs.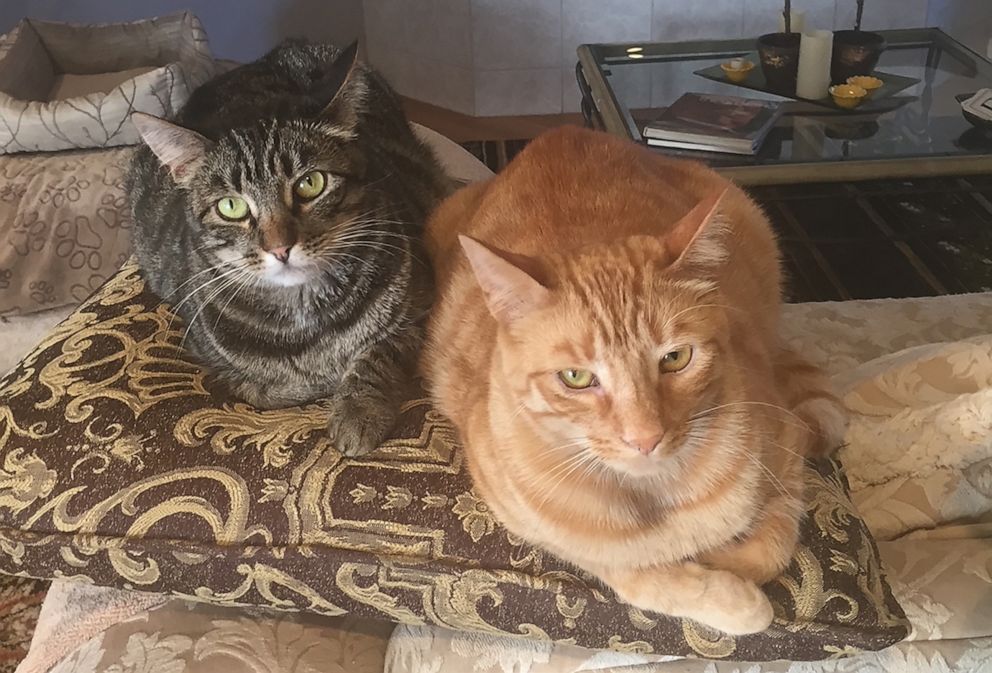 "I sort of have to pinch myself to think, 'Did this really happen?' Because this is the furthest thing in my head. I had never even thought that I could get this cat back. I thought this cat was dead and that was it," Duane said.
"It's like he came back to life. He's risen from the dead," she added.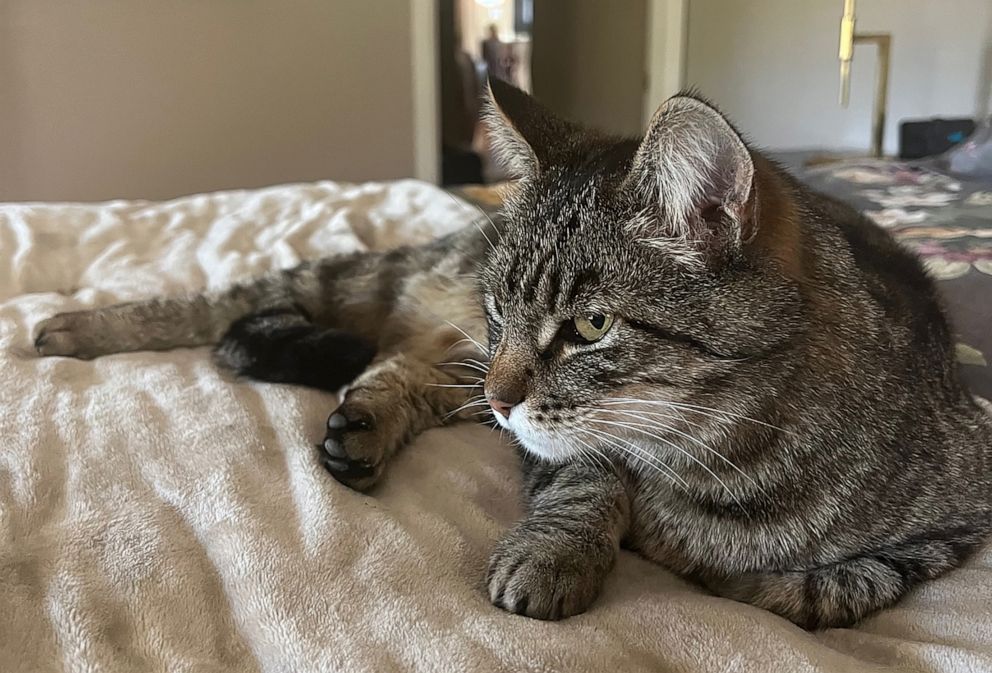 Today, Duane said she keeps a pet bag ready to go by her garage door, in the event a natural disaster like a wildfire happens again. She recommends other pet owners consider keeping one as well, with their pets' IDs, vet records, food and any prescriptions they may need.
She also encourages others to get stray animals they find scanned, in case they are microchipped.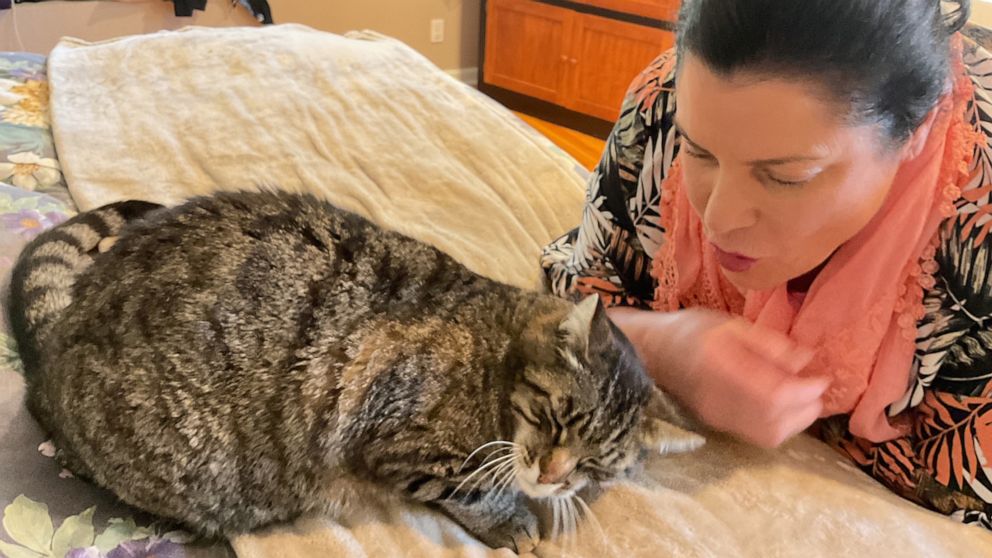 "If you find a cat that you think is possibly owned by somebody else ... by all means, take him to your vet or to your nearby shelter and have him scanned, because that's how we got this cat back," Duane said.
It's a message Marquez de la Plata also echoed to "GMA."
"Microchipping is only as good as the scan itself. It's not just about implanting the animal. If you are feeding a stray animal or see a stray animal, if at all possible and as soon as possible, get that animal to a place where it can be scanned so we can do reunifications much more quickly," Marquez de la Plata said, adding that most veterinarians, shelters, Humane Society groups and SPCA organizations have the capability to scan animals.