A Zoom video call was the moment that Isla Moody and her family had waited two years for.
Isla, 2, was formally adopted on April 30 by her foster parents, Evan and Cayela Moody, whom she has lived with for nearly her entire life. The adoption ceremony took place on a Zoom call in the Moodys' living room due to the coronavirus pandemic.
"I do look at Isla and pinch myself sometimes," Cayela Moody told "Good Morning America." "We don't even understand how can be so blessed."
The Moodys, the parents of four biological children, had their foster care license for just over one month in 2018 when they got a phone call about a 4 pound, 8 ounce premature baby in need of a home. Cayela Moody drove 90 minutes to the hospital with her two daughters to pick up their new sister, Isla, while Evan Moody stayed home with the couple's two sons and built a crib.
The couple decided early on that if Isla was able to be adopted, they would work to keep her a part of their family forever.
"We'd had Isla for 48 hours and somebody asked if she needed us for adoption, would we want to?," said Cayela Moody. "I brought it up to Evan and he said, 'You won't need to ask me again. If she needs us for adoption I'm all in.'"
"I fell in love with Isla the first time I saw her," she added.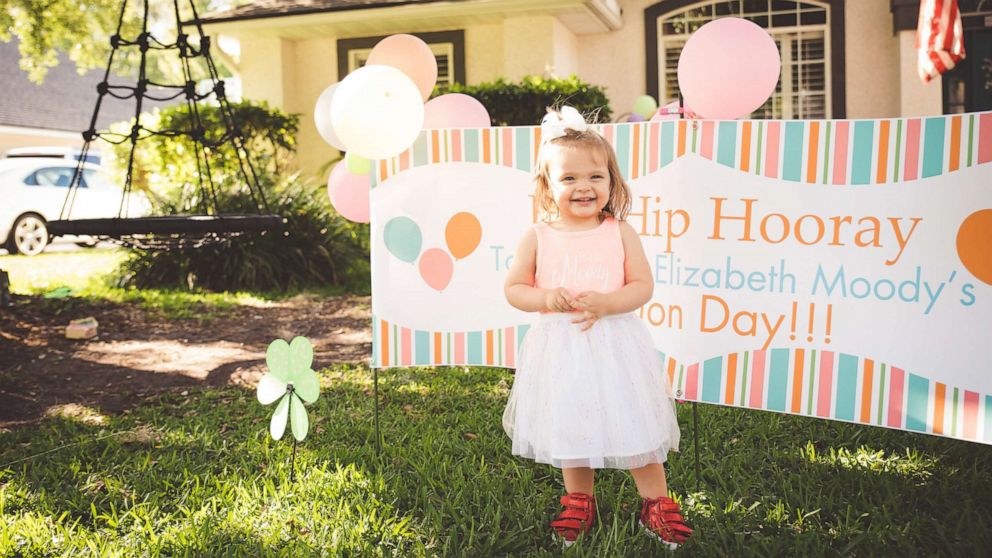 After two years of ups and downs and uncertainty, the Moodys learned in February that they would be able to adopt Isla. As they waited for a court date, the novel coronavirus hit the U.S. and closed the courthouse in the family's hometown of Jacksonville, Florida.
"They basically stopped all operations for a while at least," said Evan Moody. "We knew in February that it was pretty much a certainty that she was going to be with us forever, but the actual adoption ceremony itself and decree was on hold indefinitely at that point."
Once the courthouse began to move proceedings online, the Moodys were able to secure a date. They formalized the adoption of Isla on a couch in their living room, with more than two dozen family and friends watching on Zoom.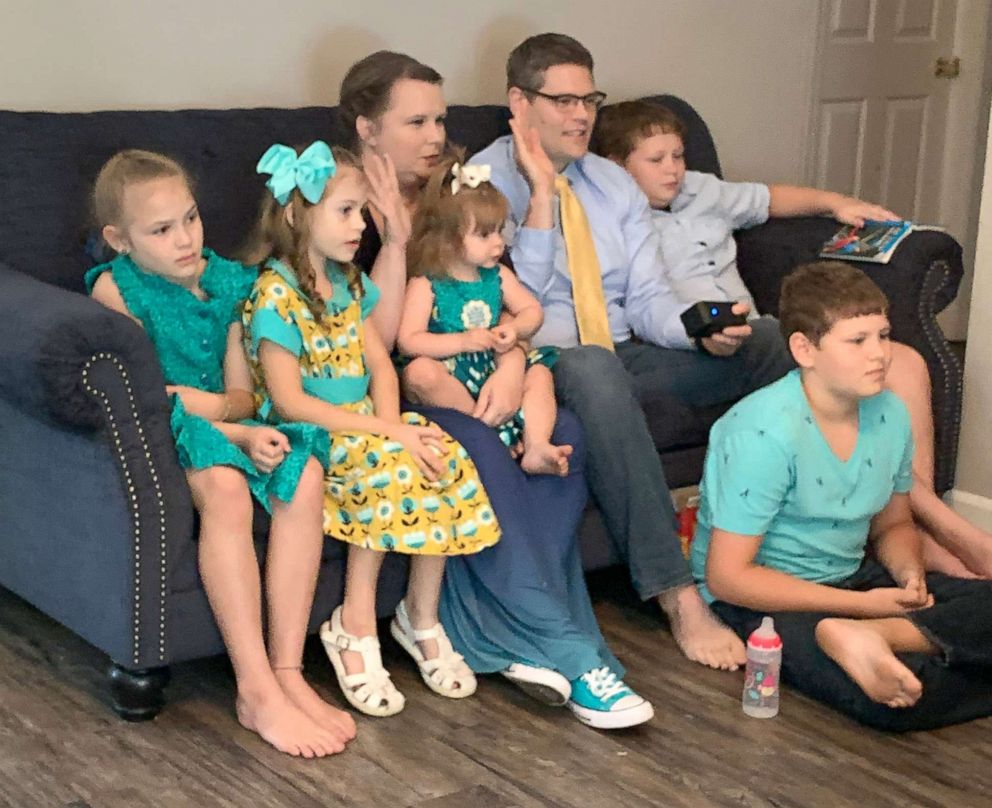 Later that same day, the adoption of Isla -- who is described by her parents as "articulate" with a "beautiful" and "easygoing" personality -- was celebrated with a parade of dozens of cars outside the family's home.
"Whether or not she had understanding at all, or to what degree she understood what was going on, we'll be able to look back at that day and say you were really loved by a lot of people," said Evan Moody. "And yeah, you were adopted during a pandemic and that was super weird, but that being said, you didn't just have a party, you had a parade."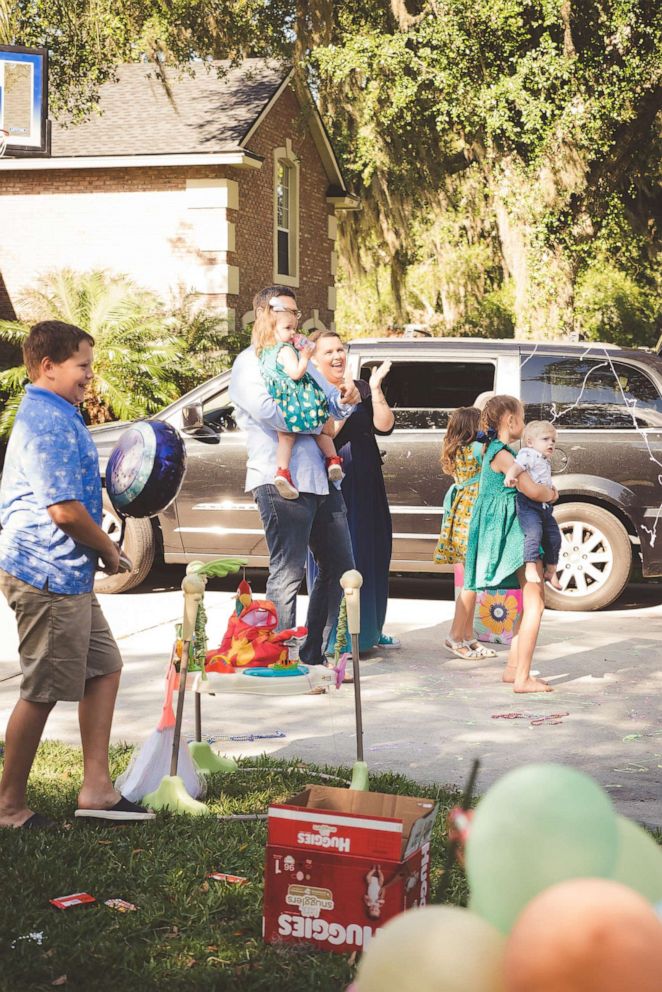 The parade was orchestrated by Fostering Hope, a foster care support organization that has helped the Moody family and that Cayela Moody now helps to run.
"Everybody wanted to be part of Isla's adoption, but I thought I can't do this right now, we'll throw a party later," said Cayela Moody. "A friend asked if it would be OK to throw a parade and I said that'd be fine. I wanted people who supported us and Isla to be able to celebrate because they've been part of this, too."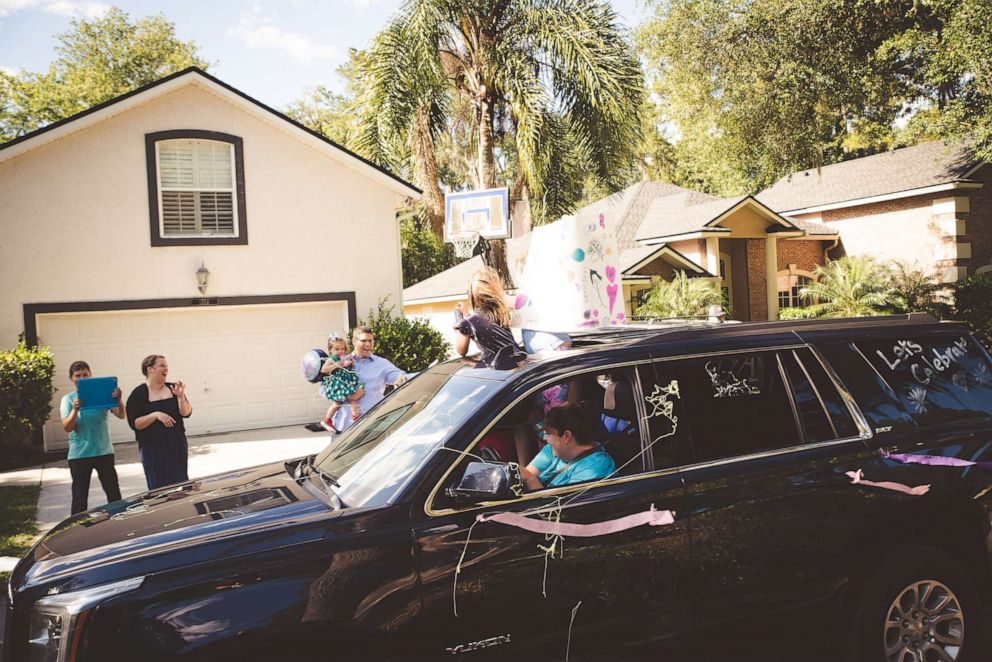 "Isla was the very first placement that we had and it was a learning process for us, emotionally, for the entire family quite honestly," added Evan Moody. "We had a group of people around us who loved us and encouraged us, people who had been through this forever to help guide us."
The Moodys are currently fostering another child and then plan to devote their focus to supporting other foster parents, which they say anyone can do.
"There's a place for everybody to care for and love foster children," said Cayela Moody. "Maybe it's just delivering a meal or helping throw birthday parties or providing Christmas gifts, just meeting needs where they arise."
"It's kind of cliché, but it really does take a village to make it work," added Evan Moody.