50th anniversary of NYC marathon
Robert Gauthier/Los Angeles Times via Getty Images, FILE
Jocelyn Rivas is set to officially become the youngest person -- female or male -- to run 100 marathons.
The 24-year-old ran her 100th race on Nov. 7 in her hometown of Los Angeles with the number 100 emblazoned on her bib as she crossed the finish line. It's where she had run her first marathon ever in 2014.
"I never thought I would want a marathon, and I didn't even think it was possible," said Rivas, who is known as "The Warrior" in the running community. "I hope to inspire other people to just know that they could accomplish anything that they thought they never could."
But Rivas says she has since surpassed that milestone. She claims to have run 110 marathons so far … and counting.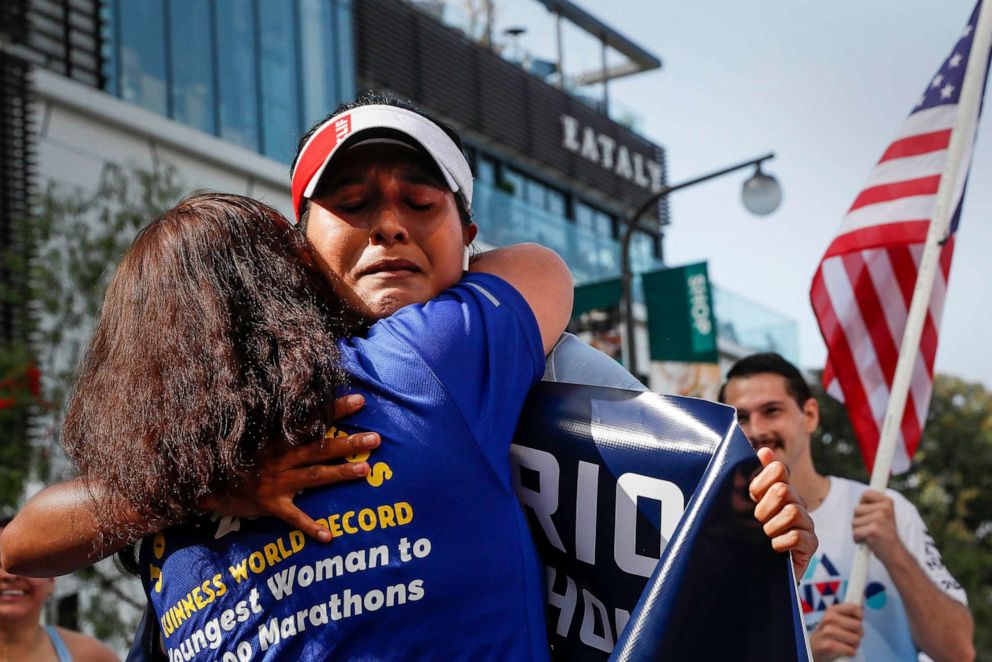 And though her record is still being reviewed by Guinness World Records, the impact that Rivas has had on the sport can already be felt.
Rivas was born in El Salvador with a broken back. Many physical activities, especially running more than 100 marathons, seemed out of the question for her from a young age.
She immigrated to the U.S when she was six years old and was permitted to stay in the country under the Deferred Action for Childhood Arrivals policy. While in the U.S., she discovered her love of running while watching the Los Angeles marathon as a teen.
But in 2017, when the Trump administration tried to end DACA, she thought her time in the United States was coming to a close. She feared she would lose her job, have to drop out of college and potentially be deported.
"I had sacrificed so much, I worked so hard for so many things in my life, and I was gonna lose it all," she said.
Rivas says she was in a dark place as her future hung in the balance and she fell into a depression. She was stuck in bed, unmotivated and needed to pull herself out of it, she says.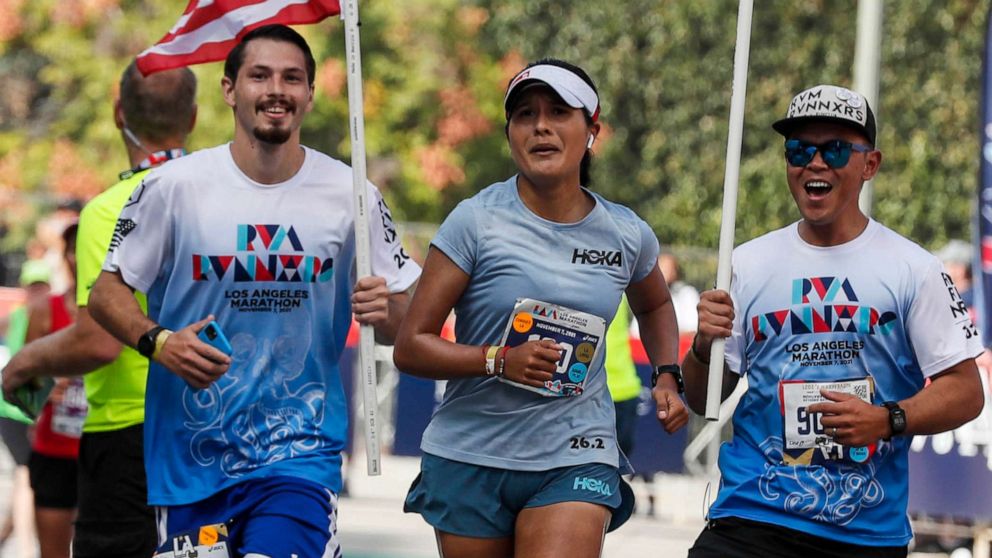 "I was in such a down point in my life where I was just like, 'I cannot believe like I'm letting someone else control my future. I can't let this happen. This is not me,'" Rivas said.
She says she decided to take back control of her life in a way that gave her joy. So, she started running again.
To motivate herself, she decided to go for the marathon record and dedicated her journey to DACA recipients like herself.
As it got harder, and she started to doubt herself, she decided to add girls and women to the long list of people she was hoping to inspire to achieve anything they wanted to in sports.
"Whenever I was struggling, I would think about my mission and be like, 'you're not doing this for yourself anymore. You're doing it to inspire your community and to inspire other people,'" said Rivas.
"I decided to take control back into my life. And since then I haven't looked back and I'm glad I got to it," she added.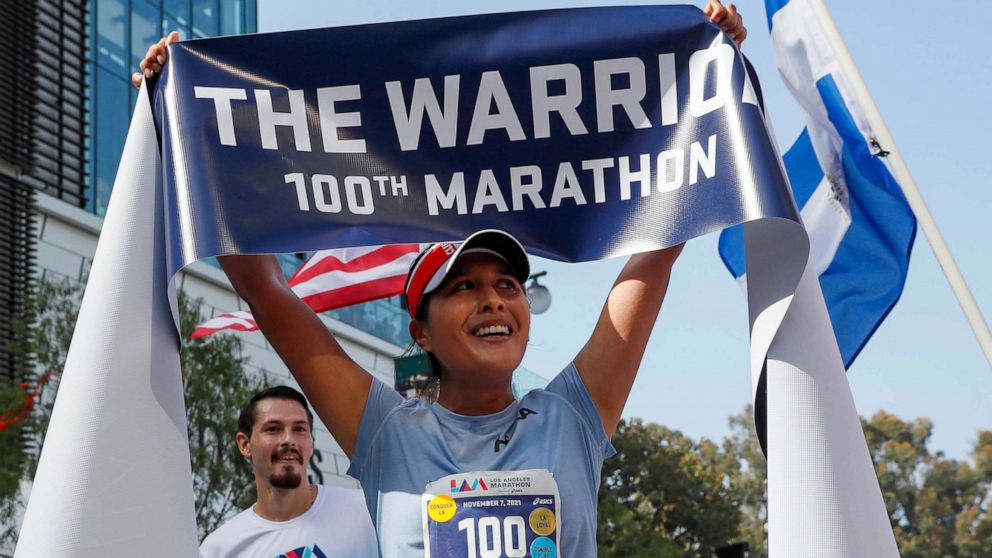 As a Latina and DACA recipient, making international history as a runner is one way she tries to honor and uplift her community.
She hopes people watching her run see that "this person who's a Dreamer, who just has all odds against her, is still showing up and trying to accomplish those dreams," Rivas said.
Latinos Run, a national running group for Latinos, has supported Rivas throughout this journey. Maria Solis Belizaire, the founder of the organization, says that Rivas' mission of inspiring female athletes and athletes of color has been well achieved.
"She's such a powerful voice for our community," Belizaire said. "We emulate what we see."
She added, "If we see somebody like Jocelyn, who has overcome so many barriers, who is a DACA recipient, an immigrant who was born with broken bones, told that she may never be able to walk -- to see her cross that finish line and become a Guinness World Record holder is so inspiring to the … international running community.
The youngest person to run 100 marathons before Rivas is Elizabeth Tunna, who was 24 years and 351 days old when she completed the Chester Marathon in Chester, United Kingdom, on Oct. 9, 2011, according to the Guinness World Records.
Rivas was roughly 24 years and 292 days old when she finished the marathon that marked her record.
"It's inspiring to see like another Latina, especially a younger Latina reach this milestone that many of us aspire to after," said Belizaire.
Many marathons later, Rivas says the hours-long race doesn't get easier. For new runners, she tells them to remember that "it's just one foot in front of the other."
As for the women and Latinos watching her making history, she says persistence is key.
"It is gonna be hard, but there's nothing you cannot accomplish," Rivas said. "You need a lot of dedication, a lot of commitment when you're training but if you commit yourself to those things, you'll be able to accomplish it."