Even before it begins, the public hearing with Brett Kavanaugh and Christine Blasey Ford, the woman who has accused him of sexual assault, is drawing comparisons to another time a woman testified about her accusations against a Supreme Court nominee.
The year was 1991 and law professor Anita Hill sat before an all-male Senate Judiciary Committee and described sexual harassment she said she endured at the hands of then-Supreme Court nominee Clarence Thomas. Like Kavanaugh, Thomas denied the allegations.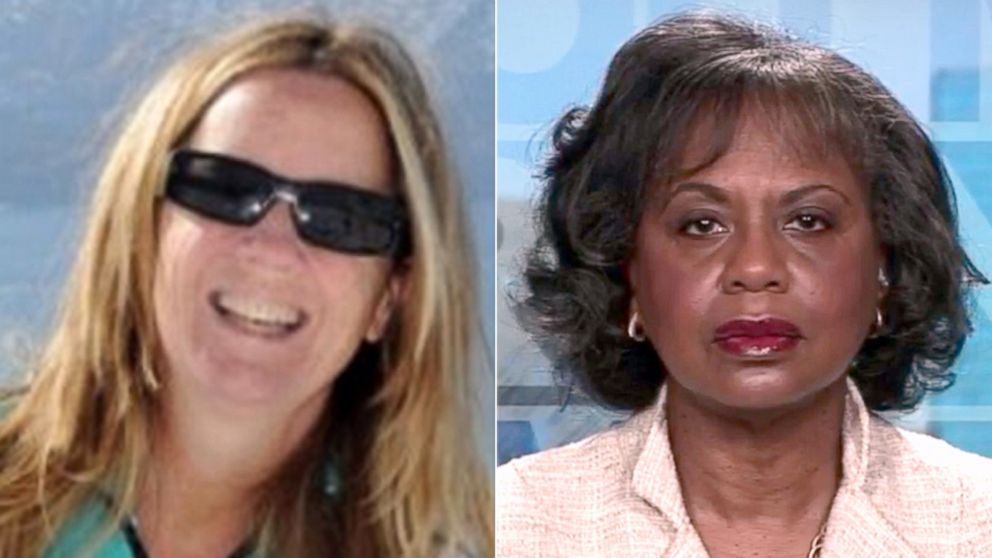 On Wednesday, one day before Ford testifies before the Senate Judiciary Committee, another similarity between Ford and Hill's experiences emerged. A full-page ad was published in The New York Times in support of Ford that was funded by 1,600 men.
"We believe Anita Hill. We also believe Christine Blasey Ford," the ad placed Wednesday states in bold font.
It mirrors an placed in The New York Times 27 years ago by 1,600 African American women in support of Hill.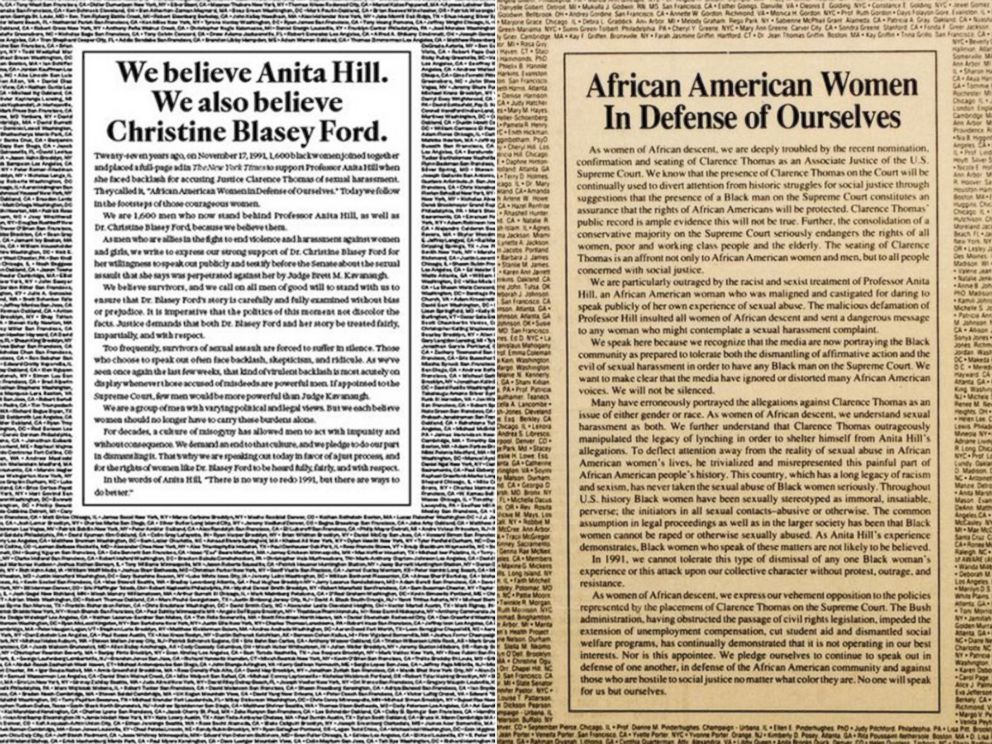 "We are 1,600 men who now stand behind Professor Anita Hill, as well as Dr. Christine Blasey Ford, because we believe them," reads the more recent ad. "As men who are allies in the fight to end violence and harassment against women and girls, we write to express our strong support of Dr. Christine Blasey Ford for her willingness to speak out publicly and testify before the Senate about the sexual assault that she says was perpetrated against her by Judge Brett M. Kavanaugh."
Ford, a college professor in California, alleges that Kavanaugh sexually assaulted her when they were both in high school in the Washington, D.C., area in the early 1980s.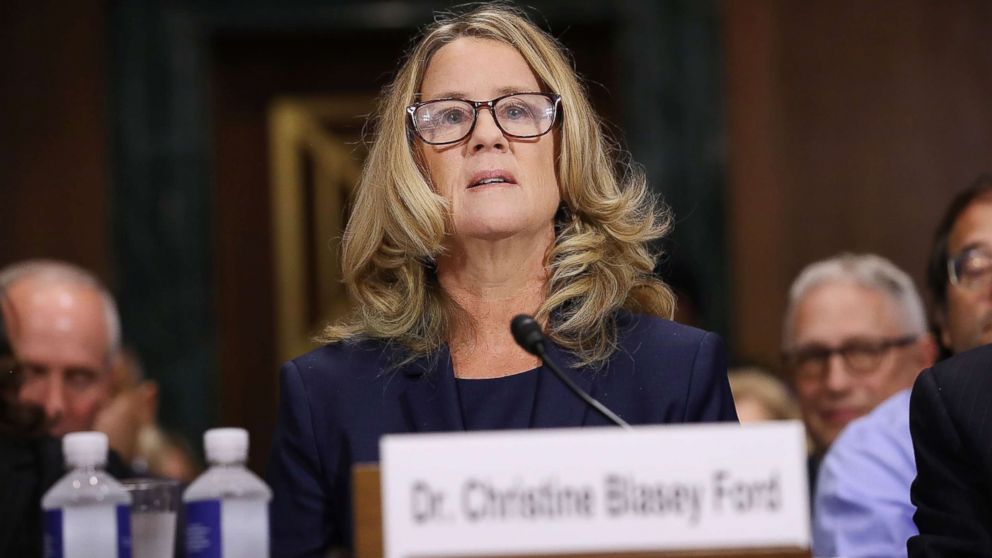 Kavanaugh has vehemently denied the claims.
In addition to the New York Times ad, Ford received support Thursday, just before the hearing, from Deborah Ramirez, who alleges Kavanaugh exposed himself to her at a drunken dorm party at Yale University and "thrust his penis in her face."
Kavanaugh has denied the allegation.
Ramirez declared her support for Ford in a tweet sent by her attorney.
The New York Times ad in support of both Ford and Hill was organized by the Phenomenal Woman Action Campaign that works to raise awareness about women's rights, according to its website.
The group said in a statement on its website it is "blown away" by the support for the ad.
"A few days ago, the Phenomenal Woman Action Campaign set out to get 1,600 men to sign on to take out a full-page ad in The New York Times," the statement reads. "We have far surpassed that goal."
(MORE: Brett Kavanaugh, Christine Blasey Ford testify amid high-stakes, stark Anita Hill parallels)
(MORE: Who is Christine Blasey Ford?)
The ad ends with the line, "In the words of Anita Hill, 'There is no way to redo 1991, but there are ways to do better.'"
The 1991 ad in support of Hill expressed disapproval from the 1,600 African-American women behind it of Thomas' confirmation after Hill accused him of unwanted advances and lewd comments when she worked for him. Thomas denied the allegations.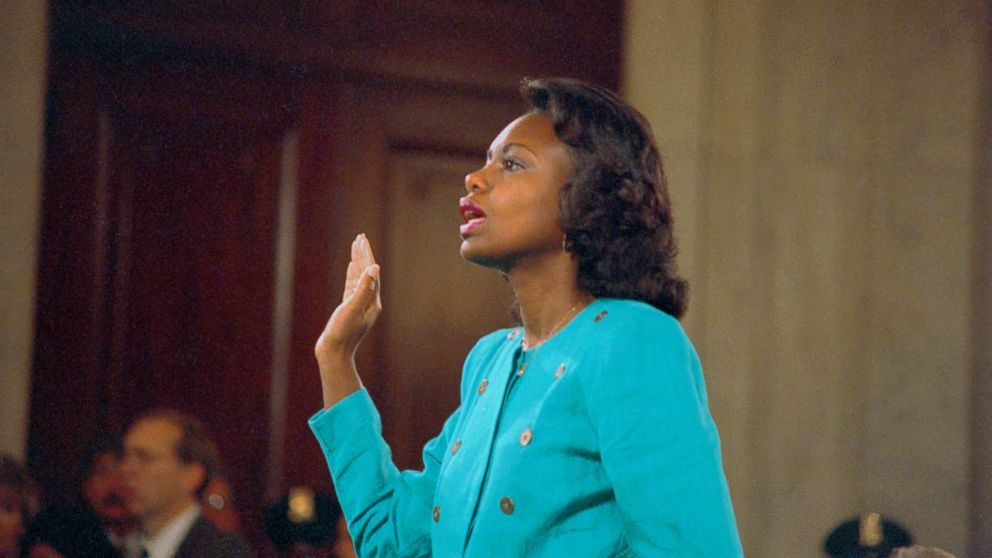 The ad also noted the "sexist and racist treatment" of Hill.
"We are particularly outraged by the racist and sexist treatment of Professor Anita Hill, an African American woman who was maligned and castigated for daring to speak publicly of her own experience of sexual abuse," the ad read. "We pledge ourselves to continue to speak out in defense of one another, in defense of the African American community and against those who are hostile to social justice no matter what color they are."
"No one will speak for us but ourselves," the ad read.